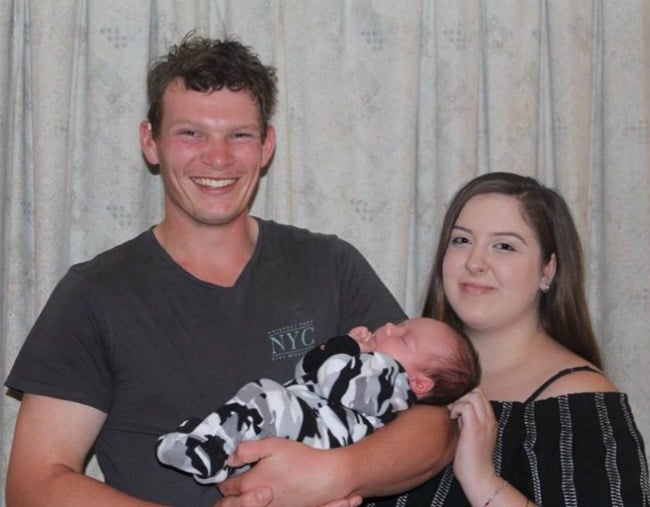 With AAP.
1. Australian mum's bassinet warning after waking to seven-week-old baby in pool of blood.

An Australian mum has warned parents of the potential dangers of "breathing holes" in baby bassinets.
Erin Duffy of Adelaide, who gave birth to Parker seven weeks ago, wrote on Facebook on Monday when she woke her son earlier that morning, she was shocked to find "massive amount[s] of blood all over him".
"This morning Parker had just woken up at about 11 and I went and got [his] bottle ready and then sat with him, I was on the phone to mum and didn't notice anything at the start until I went to pick him up. I then saw a massive amount of blood all over him, [his] blanket and [his] bassinet," she wrote on Facebook.
The bassinet Parker was sleeping in had holes on the sides to help the air flow, she said.
"I got mum to come straight away and she took him to the doctors quickly so I could get dressed and get [his] bottle and meet her there. Turns out Parker had gotten [his] little baby toe stuck in the little holes in the side and it cut [his] baby toe."
She wrote she had "never even thought" of something like this happening, believing originally the holes were good to "help air flow".
"Very very dangerous. Although Parker's cut wasn't big at all he lost a lot of blood which is very strange for a six week old baby and even the doctor said it was strange. He's okay now and is very happy sleeping. Definitely will be keeping socks on Parker every night to make sure it doesn't happen again."
Erin went on to warn any parent with a bassinet with similar features to keep an eye on their kids' toes, but told 7 News little Parker's sliced toes are on the end.
2. Two men guilty of Brisbane rape sentenced to eight years jail.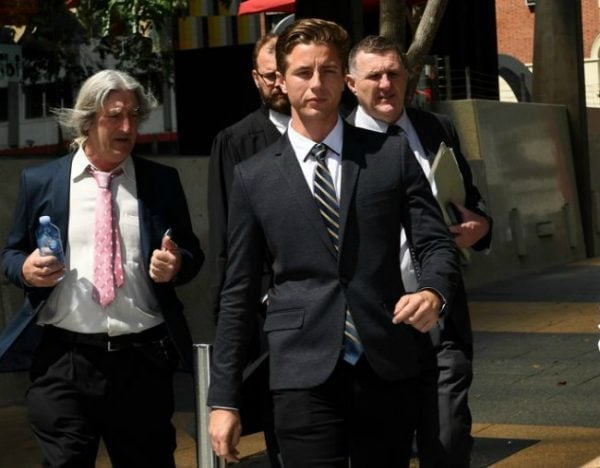 Two men who viciously raped a medical student in a dark Brisbane alley have been sentenced to at least four years and three months jail.