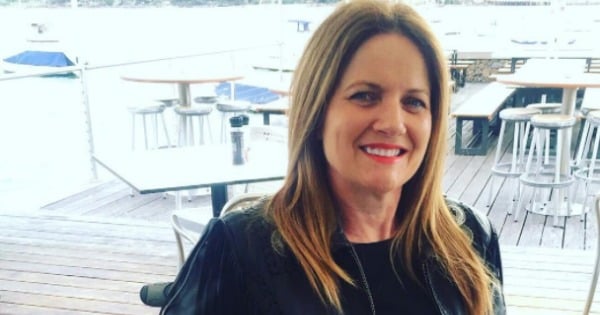 When Sydney mum Kerrie Newton began inexplicably tripping on her daily walks, she assumed something was wrong with her shoes.
"I thought it was the one on my right foot," Kerrie tells me. "But then I threw them away, and was shocked because it just kept happening."
Kerrie had also been feeling crippling fatigue for months.
"I felt major fatigue. My friends that had babies the same age as mine were going to the gym at 8pm after dinner, whereas I was just wanting to sleep all the time."
Then there was the strange incident at yoga class.
"I always did yoga and one session, I just couldn't hold my legs up like I used to."
As symptoms began adding up, Kerrie began researching. With every new ailment, the possibilities of what the mother had were narrowing, until one day, two years down the track, there was only one diagnosis Google offered her: multiple sclerosis.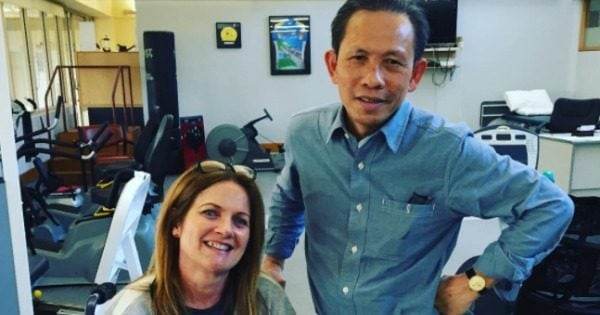 A doctor's appointment confirmed the frightening news that Kerrie would have to share with her husband Mark and two young boys, who were five and seven at the time, when she arrived home.
Kerrie's diagnosis meant she was battling a varied and unpredictable condition, one that progressively attacks her central nervous system, resulting in a combination of problems - from weakened motor control, to visual disturbances and severe heat sensitivity.
A disease defined by lesions on the brain and spinal cord, for which there is no cure.
"It was just all so overwhelming," Kerrie reminisces of the lonely drive home. "You want to keep it a secret, you don't want people to know there's something wrong.
"You're going through so much grief, it feels like a loss of the person that you were. I kept thinking, 'what's going to happen to the kids?' I was going through so many emotions, and just trying to get my head around what was happening. It was just overwhelming in every respect."
"I told Mark along the way to prepare him for what it might be," Kerrie tells me nine years on. "And then when I got the diagnosis I said to him 'it's positive, it is MS'.
Post continues after video...
"He's from a medical family, so from day one, I had someone I could talk to in my mother-in-law. I was happy to have her because I knew she'd give me the facts."
'The facts include that no two cases of MS are the same, making it more difficult for Kerrie to prepare for what was to come.
Within three years, she was forced to stop driving. Another year later, she was in a wheelchair; a drastic lifestyle change that forced Kerrie to accept she wouldn't be returning to work in accounts, and one that saw her shift roles as a mum, too.
"It all hit me pretty quickly, so the boys had to fend for themselves, which was not easy to get my head around as a mum because you want to mother them," she says.
"From a very young age, they had to get themselves to school and sport, and to birthday parties. As a mum you really cherish those times but it's something I just can't do. You kind of have to make a decision that you've got to do what you've got to do."