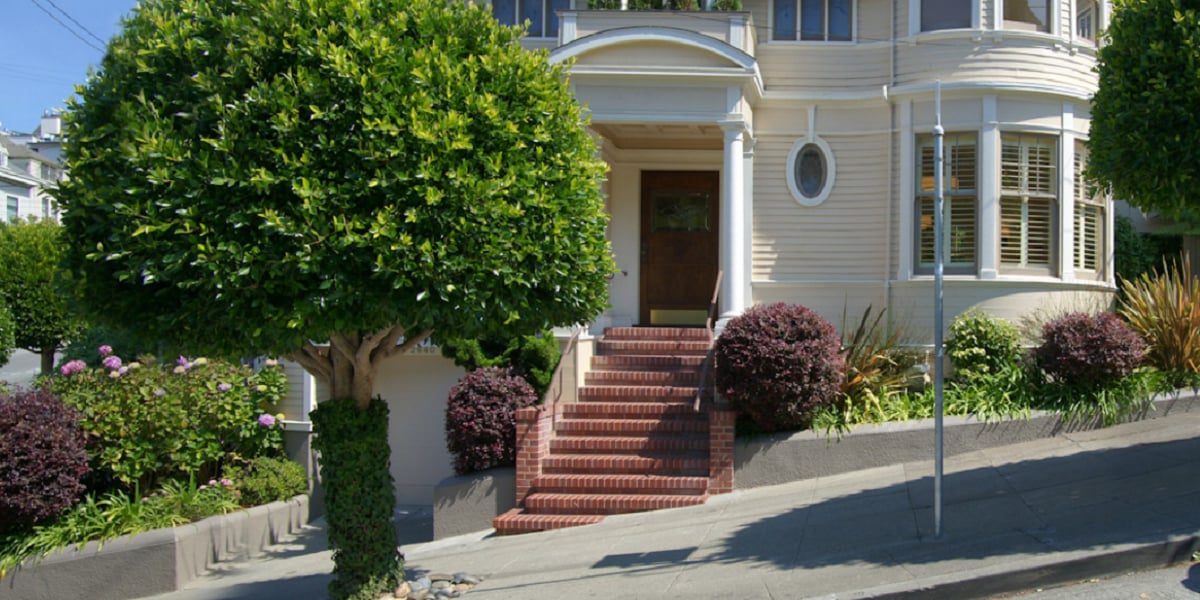 It's the incredible family home, the halls in which the late Robin Williams danced up and vacuumed up a storm as the iconic Mrs Doubtfire in the 1993 movie of the same name.
Up for sale and for just AUD $5.7 million, it could be yours.
The home has been given a new kitchen since the 1993 film, and other alterations have been made to the four-bedroom, 3,300-square foot home. It also has a lower-level family room or office with hardwood floors and a remodeled bath and shower. You'll find it at 2640 Steiner Street, San Francisco and has been listed by realtor Steve Gothelf.
The home overlooks San Francisco Bay and includes a marble, wood-burning fireplace, chandeliers, a garden/patio, a marble bathtub and a two-person shower.
Okay, now it sounds way to nice for a typical family.
Getting fancier still, some of the rooms have speakers in them and the home also includes a personal gym and a multi-car garage that lifts your car up into the air so you can park another one under it.
Whomever ends up buying it, let alone living in it, is going to be one lucky family.
Take a close look at the exterior and interior of the incredible home used in the movie Mrs Doubtfire.