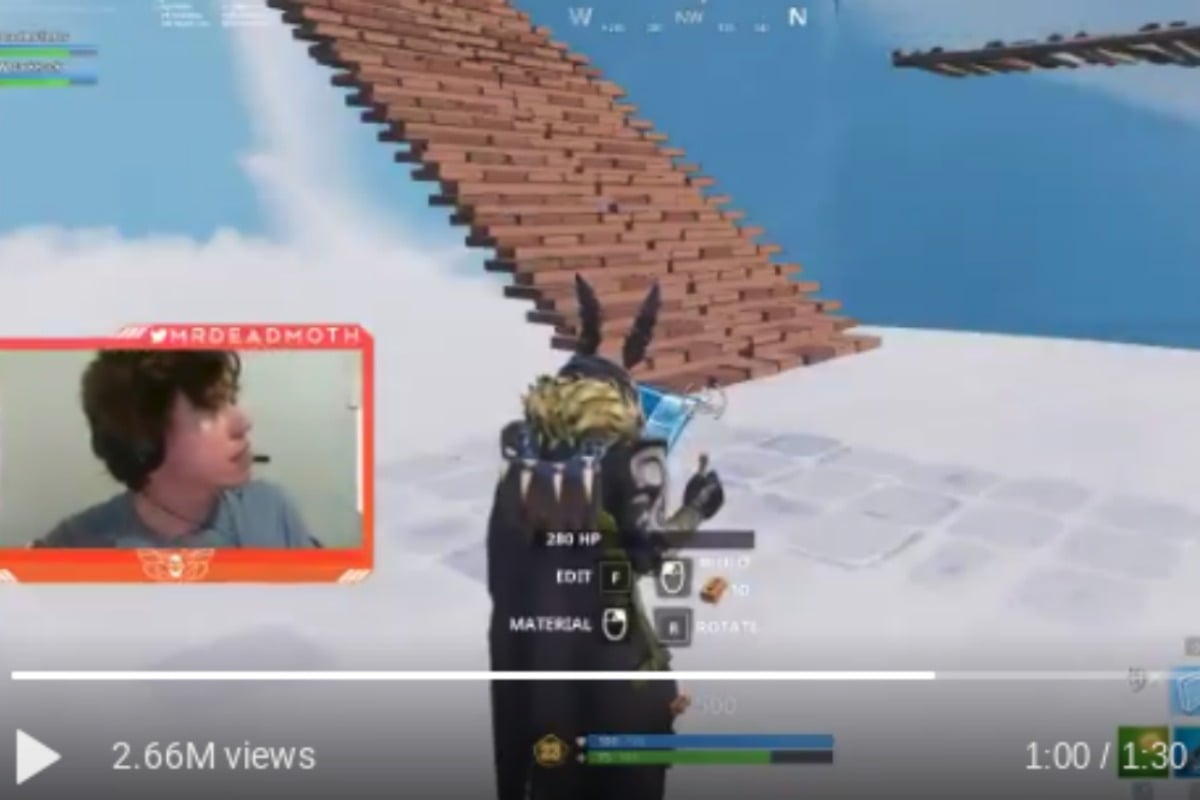 Warning: This story contains graphic footage of violence and won't be suitable for all readers.
The world watched in horror as a man appeared to brutally beat his partner via a video game stream over the weekend.
"Leave me alone," the 26-year-old is first heard shouting at the mother of his children, before momentarily leaving his Fortnite session as the alleged beating began.
As the video progresses, the man, who has since been arrested and charged with an apprehended violence order, is heard shouting at his pleading partner – his aggression building.
"F**k off. I will be out soon, you dog. You don't pay the f**king bills," he yells, cocking his arm as he flings his chair back to approach her a third time.
A slap. A thud. A woman wailing, children crying.
"He just hit me in the face," the unseen woman, who is pregnant, screams to the recording camera.
The footage is harrowing, distressing, sickening – so much so, viewers of the live stream called Sydney police for the man to be arrested.
"This is a woman in danger, a woman who needs to be taken as far away from that situation as possible" is where most minds automatically go when viewing the footage.
At least where you'd hope most minds would go.
But in the cold light of day, as we've seen too many times before, the narrative has already begun to shift.
A flood of social media users have jumped to the man's defence; suggesting that we don't know the "whole story", that the woman is partly at fault.
"But we don't know what happened before the video," many questioned.
"But he has every right to defend himself," was a stance others took, as one YouTuber claimed the woman had thrown a cardboard box at the man's head before the argument broke out.
And the most skin-crawling view? She deserved it.
Yep. She antagonized him and should have left him tf alone. How many times did he ask her to let him be/he will be out in a minute? Sadly just another couple who married/had kids too young.

— Tura-Dzhokhara (@Tura_Satana28) December 10, 2018