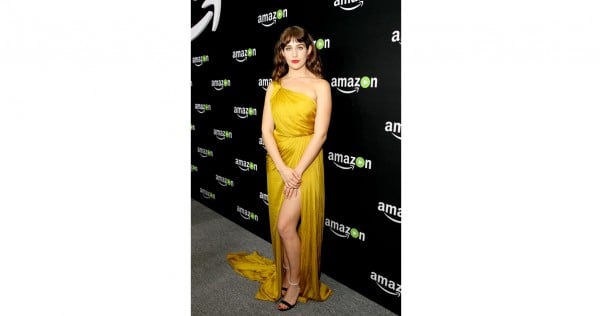 Last night, Mozart in the Jungle won two Golden Globes: one for best performance by an actor in a TV series — musical or comedy for star Gael García Bernal, 37, and one for best television series — musical or comedy.
Initially I was too busy appreciating Gael García Bernal's accent, face, and small but perfectly formed body to question this, but later I got to wondering — what even is Mozart in the Jungle? Obvious answer: it's a TV show.
More thoughtful response: it's a series loosely based on a book called Mozart in the Jungle: Sex, Drugs, and Classical Music by Blair Tindall. A memoir, it centres around the oboist's time playing with the New York Philharmonic and Broadway orchestras.
Now, when I think oboe, I think Harold Bishop from Neighbours. I think the St Vinnie's marching band. I don't think millenial ingenue with a thing for her conductor.
Likewise, when I think of classical music, I think of the hushed atmosphere of a concert hall and serious, black-clad musicians. I don't think drug-dealing timpanists or percussionists who "pound you like you're in a porno."
Watch the promo for season one… Post continues after video.
This show aims to lift the veil on a world everyone always assumed was stuffy and old-fashioned — and shine a light on a dying artform.
Mozart has quite a pedigree, with Roman Coppola, Jason Schwartzman and Broadway director/writer Alex Timbers penning the pilot and Paul Weitzman (About a Boy, American Pie) on directing duties.