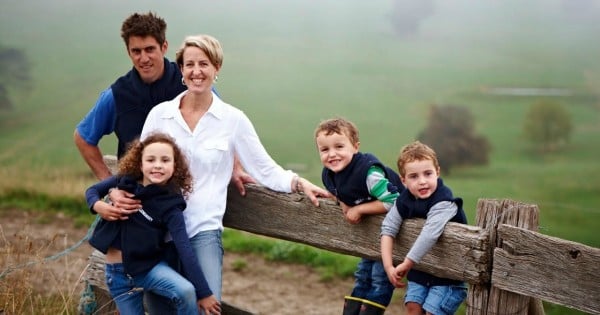 The fresh air, the change of scene, the country boys… the country has so much to offer to women wanting the real Hart of Dixie experience. But what happens when a Melbourne-based GP packs up and moves to a country town of 800?
Meet Sinead de Gooyer. Doctor, mother and netball enthusiast, almost a decade and a half ago, this former Melbournian made the move to Timboon, Victoria. Like most women, Sinead juggles work, family and community everyday. One major point of difference is that Sinead also has a farm full of cows that she looks after, too.
We spoke to Sinead about what spurred this life-changing move.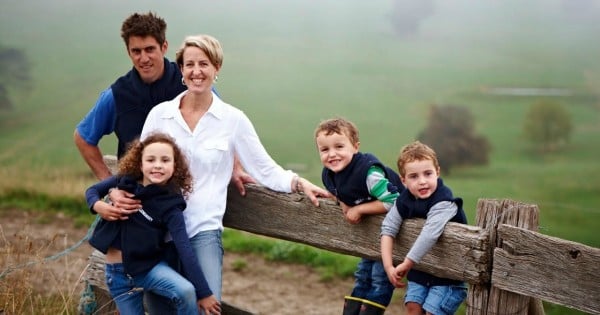 Sinead de Gooyer and family at home on the farm. Image: supplied.
What inspired you to move from the city to the country?
I spent the first seven years of my life living on a large, rural, idyllic property in Cornwall, in the UK before my parents, my three siblings and I migrated to Melbourne, Australia. I knew from an early age that I wanted to become a doctor and I was lucky enough to have the stubborn determination to make that dream a reality.
It wasn't until halfway through studying though that I decided I wanted to be a country GP. The catalyst for this decision was a rural GP rotation in central Victoria. It was during this time that I met one of the most inspiring rural GPs; one who was totally committed to ensuring that his community had access to high-quality care and that he himself played an involved and active part of that community. That community spirit that sense of belonging really appealed to me.