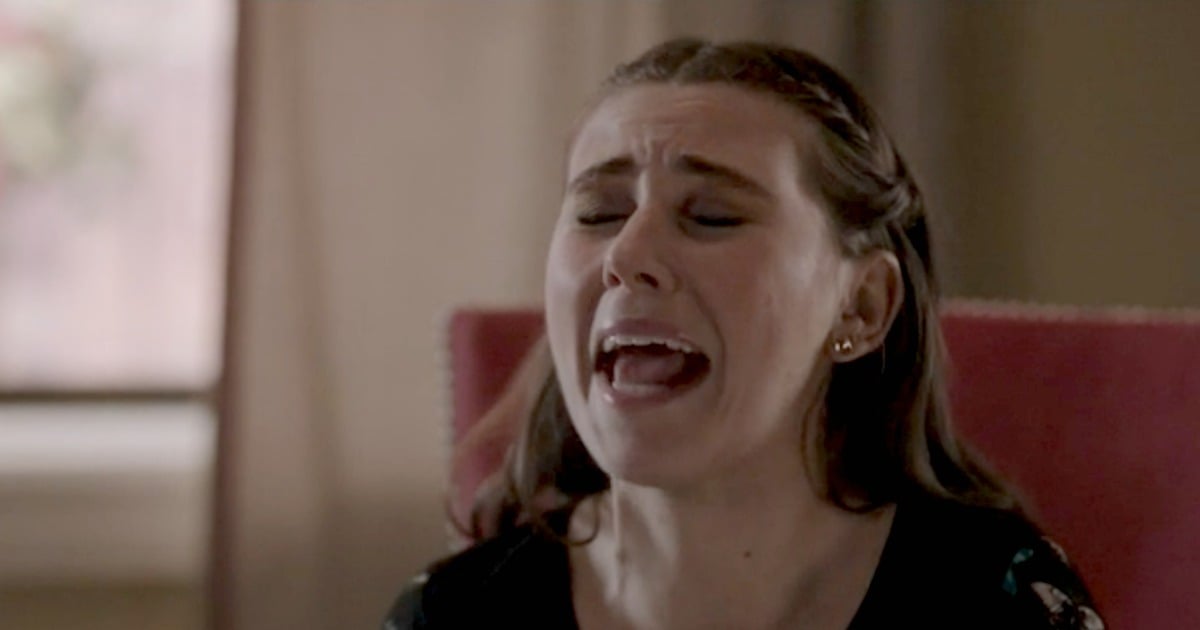 Excuse me.
But I moved house last weekend and it was the worst experience of my whole entire life – 0/10 do not recommend.
I knew moving was bad. I'd done it once before. But much like childbirth, our minds seem to erase the trauma and pain so eventually we do it again.
Nothing about moving is okay.
There's the 104 car trips, where you can hear god knows what breaking in the back seat. And the part where you have to relocate your f*cking forks and pots and pans and bowls and I still have absolutely no idea HOW YOU ARE BEST MEANT TO DO THAT. And the part where you try to manoeuvre a coffee table downstairs and there's three other people in the lift and you a little bit hit them and you're so sorry but mostly exhausted.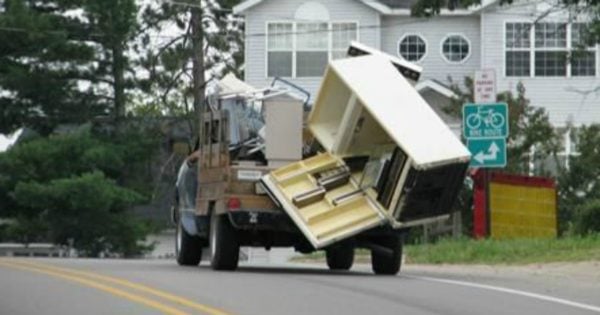 The entire ordeal is like a bad dream you can't wake up from.
Highlights for us included:
The key to the garage didn't work. So we had to illegally park literally all day.
Unloading the car and carrying boxes up one by one, only to discover that a box of books had been stolen. What kind of animal steals a box of books?
Having my dad help me, who has a deathly fear of lifts. Our new apartment is level nine!
Getting in trouble for illegally parking by a security man who was very cranky at us.
Being told after eight hours of moving that you're not allowed to move in on Saturday's.
Having a couch delivered, and discovering it won't fit in the lift.
Discovering our place is built on what was once a hospital and so is definitely, 100 per cent, haunted.
COOL.
Here are 20 thoughts everyone has while moving house.
That. F*cking. Drawer.
You know the one. It's that drawer. With 11 rogue straws, a heap of unopened mail, four broken lighters and some crate paper. Why do we have crate paper? 
None of that matters, because you're going to have to address that bottomless pit that is that drawer but not before you have a handful of panic attacks.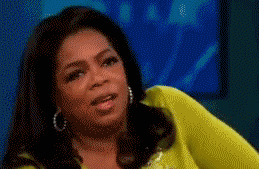 You promise yourself that it's nonsensical contents won't make it to the next place. Oh, no. Future Jessie doesn't have miscellaneous drawers. Everything is ordered - like Pinterest but neater.
One week on, I can assure you that my new place has that f*cking drawer but now it includes a broken spatula, some foreign coins and a heap of batteries that definitely don't work.
     2. Should I just... can I burn it all? Can we just start a fire or nah?
How nice would it be to just set everything you own on fire and make it... disappear?
That would make the move much more manageable.
     3. How much money will it cost to make this someone else's problem?
"I'll just get removalists," the ambitious/financially stable mover thinks.
Yes, well, when you have $100 in your bank account, after bond, a few weeks rent and those 14 candles you purchased out of excitement, you very much can't afford a removalist. 
You weigh up a) the time/pain/energy it will take to do yourself and b) your current funds, and inevitably, you end up doing the majority yourself.
     4. Now that my old apartment is all clean, I kinda want to move back in.
Oh.
It looks so spacious. Imagine all the incredible things I could do with my room...
Wow. The carpet actually looks like a different colour. I would totally rent this apartment.
WHY ARE WE MOVING PLS?
The selling mistakes you're making. Post continues below. 
     5. We are legit like half wa.... oh. Oh no we're not. 
After we disassembled the beds, one of my housemates said "This isn't so bad, we're like half way there."
Oh. No we weren't. Like at all.
That was at 11am.
At 10pm we were almost in tears over garbage bags of linen that had be dragged up individually in a lift. Awesome.
     6. How do we get the fridge from here... to... You know what? They can have it. Have my fridge.
At no point in your life is money thrown away as carelessly as when you move house.
How does one move a fridge without a trolley? You know what... fridges are overrated. Who even needs one.
     7. I NEED A NEW SCENTED CANDLE BECAUSE I HAVE A NEW HOUSE. OH GOODNESS, I NEED A NEW DOONA COVER BECAUSE I HAVE A NEW HOUSE. OH OH I NEED $89 TEA TOWELS BECAUSE I HAVE A NEW HOUSE NOW. 
.... no.
You don't need any of those things.
The top design tips from interior design expert Shaynna Blaze. Post continues below. 
     8. I can't believe it's 2017 and we haven't invented a better way to do this. Carrying stuff from place to place feels so... archaic. 
We have people preparing to live on Mars. We have 3D printers. Netflix can predict what I want to watch. You can spy on your dogs from your phone while at work.
WE LIVE IN THE FUTURE.
So, why, in 2017, are we still carrying goddamn boxes from one house to another?
Why hasn't someone invented a way to... fax it? Or teleport it? Or levitate the heavy things with our phones?
Moving just still feels very 20th Century.
        9. How does someone go about... buying Internet?

Speaking of living in 2017, WHY IS INTERNET STILL A THING YOU NEED TO PURCHASE? AND WHY IS IT SO DIFFICULT?
As we were moving in we called about Internet, given that it is more important than food and/or water. The person told us it could be eight weeks before we were connected.
Eight. Weeks.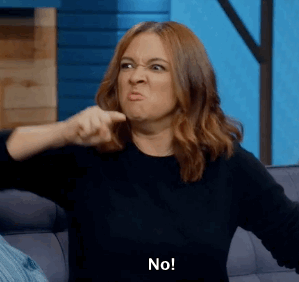 What are we meant to... do?
      10. So, er, where my phone charger at?
There's nothing quite like the feeling of moving into a new place, being surrounded by 63 boxes, and thinking to yourself "I wonder which box my phone charger is in?"
It's been eight days. I still haven't found it.
To anyone in the process of moving, my thoughts and prayers are with you. Good luck.