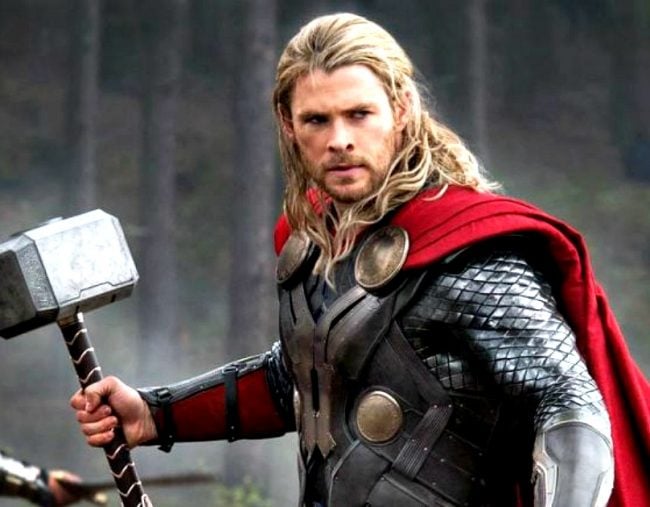 If you come at Thor, God of Thunder and a card-carrying member of The Avengers, you had best not miss.
Even if the only thing you're throwing at him is a lengthy dose of film criticism and a look at how his adored character has fared in his third big screen, leading man outing.
Thor: Ragnarok premiered across the world to critics and special guests last week, and will open in cinemas Australia-wide next week. However, anticipation levels for fans are already sky-high, especially here in the land of Vegemite and ridiculous plebiscite postal votes.
After all, the latest Thor instalment was shot here on our very shores and stars former Dancing With The Stars contestant (his greatest unsung role) turned Hollywood action star Chris Hemsworth as Thor himself and too good for this world Cate Blanchett as his sister from hell (literally, she's the Goddess of Death) with the great wardrobe, Hela.
For the best entertainment and TV news of the week, listen to The Binge podcast. Post continues… 
And while these two silver screen favourites shine in their roles, there's another character who overtakes them both. A character whose storyline is so good, and executed so perfectly in the hands of the actress chosen to play her, that she almost blows main man Thor out of the water.
And that character is Valkyrie, played by the incredible Tessa Thomspon.
In Thor: Ragnarok two years have passed since the events of Avengers: Age of Ultron. In this film, Thor finds himself fighting to save his homeland of Asgard from the clutches of Hela, an all-powerful entity with a taste for blood and more than a few daddy issues.
His first showdown with Hela leaves him trapped on a rubbish filled-filled planet on the edge of nowhere, where he is imprisoned and forced to compete in a deadly gladiatorial contest. A fight to the death where he is matched against The Hulk, his "friend from work" who is trapped in his monstrous form with no trace of Bruce Banner left in sight.