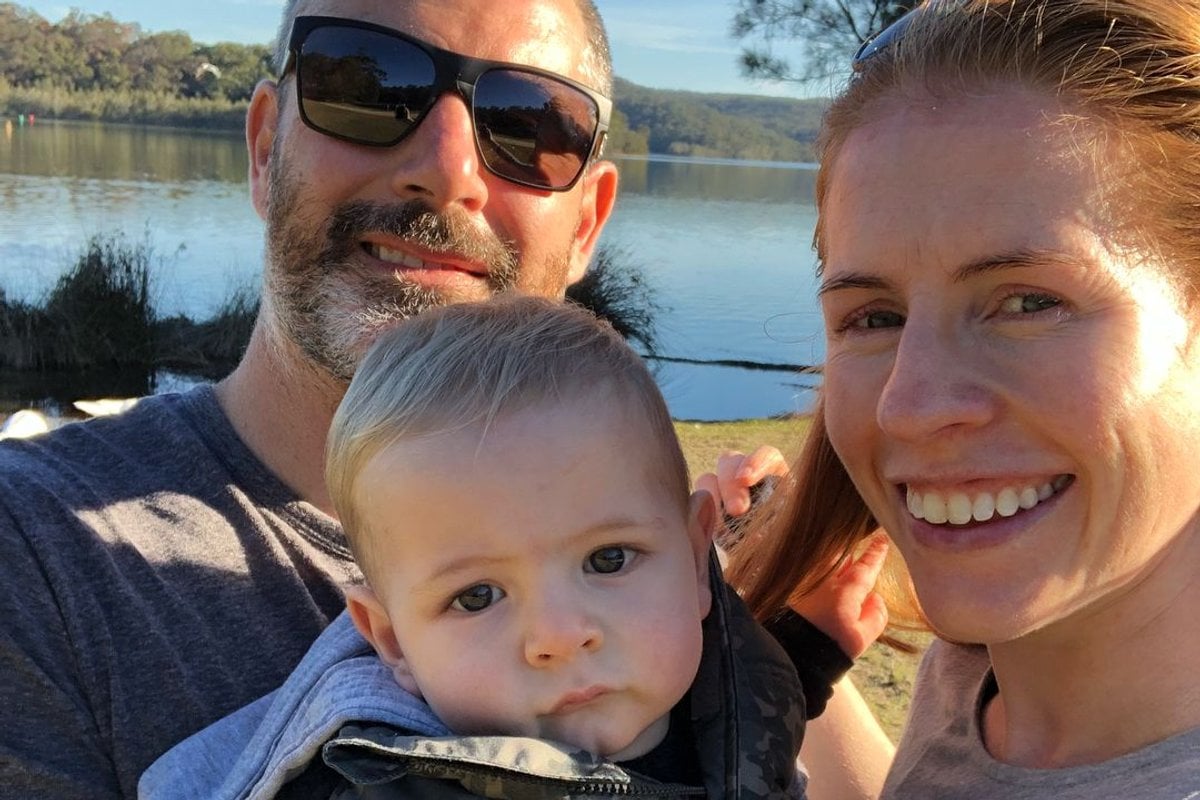 Most women don't look like the mums sitting on the front of Mother's Day cards. Today, Mamamia celebrates all kinds of mums. For more stories about the reality of motherhood, check out Mamamia's Mother's Day hub page. 

This story deals with the loss of a child and may be triggering to some readers. 
Edwina Symonds is a mother of three. She lives with her husband Ant and two of her children Dash and Elodie in the Northern Beaches of Sydney. 
Her first son, Sebastian or 'Seb', passed away in July 2018 at just 10 months old. But Edwina is and always will be his mum.
"As a grieving mother, I go through life with a giant hole in my heart," Edwina says.
Watch: Mother's Day can be a difficult time. Post continues below.
"But I also have to allow my heart to grow. It's okay to be sad - I lost my baby boy - but it doesn't mean I can't be happy. People like us who experience grief know that death is a human experience and sadness and happiness can live in the same place."
While Edwina and Ant live with their loss every second of every day, she wants people to know that talking openly about Seb and being able to express her grief is an important part of her life.
"Seb was amazing. He was my first son, and he was an absolute nightmare baby! For those first eight weeks of his life, he cried and didn't stop crying but he was just a beautiful little boy. 
"In hindsight, it's like he knew he was only here for a short time - he was so self-assured and confident. We had to work hard to make him smile, and he really knew what he liked and didn't like and it felt like he was more than a baby."
Seb was completely well for the first six months of his life until he had a seizure, which resulted in him being airlifted to Sydney Children's Hospital in Randwick. 
"It was my first horrific moment as a parent," Edwina recalls. 
"It went for hours before they could get it under control and then he had two more very serious seizures over the next couple of months. This was when they found out that Seb had a very rare genetic disorder.