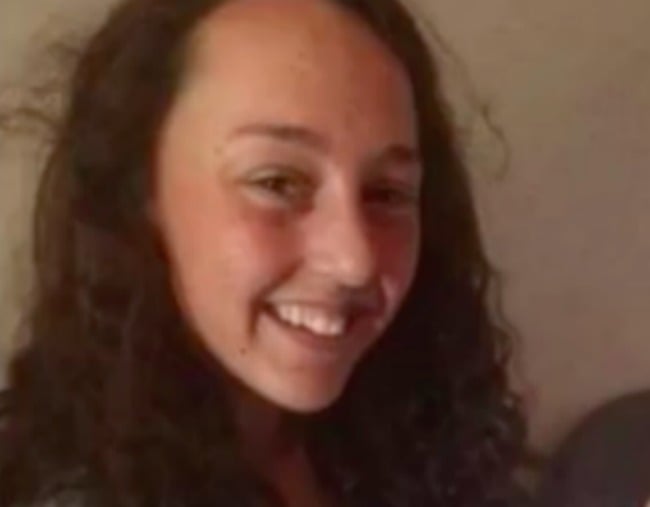 With AAP.
1. Heartbreaking details emerge about the Mother's Day crash that killed a 15-year-old girl.
A South Australian teenager has been killed in a "tragic" Mother's Day car crash with her mum behind the wheel on their way to the beach.
The car rolled at Bangor in the state's mid north just after 11am on Sunday and a 15-year-old girl, Sophie, died at the scene, police say.
"She's a bright young girl, had a future in front of her, I just can't believe it's happened," her father, Matthew Marlow told 7 News.
A seven-year-old boy sustained serious injuries and was airlifted to the Women's and Children's Hospital where he remains in a critical condition.
Heartbreaking details have emerged about the Mother's Day crash that killed a 15-year-old girl and left six members of her family in hospital. Their father has told 7 News they were on their way to the coast when tragedy struck. https://t.co/FEtgNqhCAW @elspethhussey7 #7News pic.twitter.com/be1jAtVcG9

— 7 News Adelaide (@7NewsAdelaide) May 14, 2018
Four other girls aged between four and 14 were taken to Port Pirie Hospital for non-life-threatening injuries, alongside the 35-year-old driver.
Mum, Karlee, says she over-corrected after swerving onto gravel.
"She just feels guilty, blaming herself," Mr Marlow said. "I don't blame her. That's why they call it an accident. Accidents happen, they just happened to the wrong people."
"A 15-year old child has died and a seven-year old child is significantly injured, it is an extremely tragic event with the mother driving the vehicle at that time," Senior Sergeant Stephen Murray said at a press conference, according to the Advertiser newspaper.
Germein Gorge Road was closed to all traffic for several hours but has since been reopened.
2. New study finds bedtime fading helps toddlers with sleeping issues.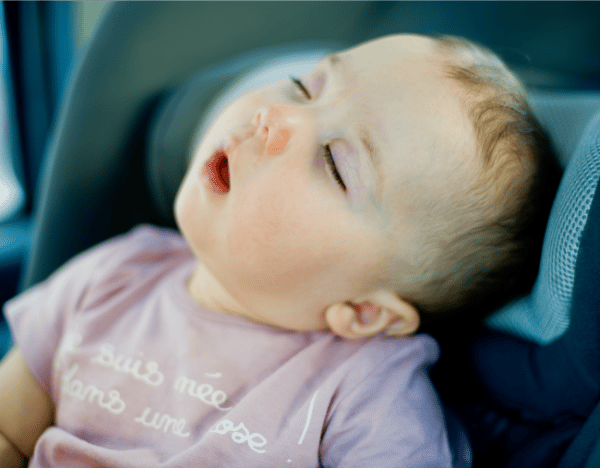 A new study has found bedtime fading can be a strong solution in aiding sleep problems in toddlers.
In research conducted by Flinders University sleep experts, the study found toddler sleep difficulties affect up to 67 per cent of pre-schoolers aged 18 months to four years, who take more than 30 minutes to fall asleep. Of these children, up to 18 per cent take longer than one  hour to fall asleep.
Flinders University sleep psychologist Dr Michael Gradisar said parents who implemented bedtime fading find their toddler's sleeping patterns improve markedly. The act of bedtime fading includes putting kids to bed while drowsy, with parents reducing their presence in the bedroom as they sleep as time goes on.
"Parents admit they are often at the end of their tether by the time they seek professional help – but behavioural solutions tend to be the best answer to sleep solutions," Dr Gradisar said. "These trial results show that bedtime fading stands tall among the solutions."
3. Infertile woman allegedly killed Victorian mum-of-four to become mother to the dead woman's offspring.

Two men and the infertile woman to whom they were "devoted" allegedly arranged to slaughter a vulnerable Victorian mother-of-four living in their backyard bungalow.
Former lovers Christine Lyons, 47, and Ronald Lyons, 45, who are not related, faced a Supreme Court of Victoria trial on Monday after allegedly agreeing to murder Samantha Kelly, AAP reports.
Prosecutors alleged the Lyons and her current lover Peter Arthur were motivated to murder so Christine, who "desperately wanted children", could become mother to the dead woman's offspring.
Ms Kelly, who had attended special needs schools as a child and still received support as an adult, and was "financially and emotionally vulnerable", had four children aged 11 months to six years.
The 39-year-old was living in a bungalow at the back of the Bendigo house which the Lyons and Arthur co-habited along with Ronald's three children.
The court was told there was no dispute that 46-year-old Arthur had delivered six to seven fatal blows to Ms Kelly's head with a hammer on the night of January 22 or the early hours of January 23, 2016.
But the Crown alleges the Lyons, who have each been charged with attempted murder and murder, and Arthur were in on agreement that Ms Kelly should go "on a permanent holiday".
The court was told on January 20, Christine Lyons went to a GP and obtained a prescription for the sedative Temazepam.
It is then claimed she planned to kill Ms Kelly by overdose, feeding her a "cocktail" of sedatives, beta-blockers, anti-nausea tablets, analgesics and antihistamines.
Christine and Ronald Lyons put the pills into a drink and gave it to Ms Kelly, who felt groggy but did not die, crown prosecutor Fran Dalziel told the jury.
They were allegedly motivated to murder so that Christine Lyons, who "desperately wanted children", could become mother to the dead woman's offspring. #9Newshttps://t.co/ySOkLeiu5z

— Nine News Sydney (@9NewsSyd) May 14, 2018
They then gave her more tablets, telling her the medicine was to make her feel better, but in truth it was to give her an overdose, Ms Dalziel said.
When Ms Kelly still was not dead the next day, Arthur went to the bungalow and murdered her, the court was told.
It is alleged Ronald Lyons bought two shovels from Bunnings and accompanied Arthur on a trip to bury their victim.
The Crown says the trio told police Ms Kelly had left in the middle of the night with a man, had abandoned her children, and had wanted to "sign over" two of her children to Christine.
"Christine Lyons had a powerful desire to have a family, to have children of her own, and the two men ... wanted to give her what she desperately wanted," Ms Dalziel said.
"Both men were devoted to her and they knew she desperately wanted children.
"They were all part of an agreement or understanding under which they understood Samantha Kelly would be killed."
But the Lyons' defence barristers, Peter Kilduff and Jarrod Williams, said Arthur acted alone and the Lyons were not "complicit", nor were they part of an agreement to murder Mr Kelly.
The trial continues.
4. Dozens killed at Gaza border after the US opened its embassy to Israel in Jerusalem.

Israeli troops have killed dozens of Palestinians taking part in mass protests on the Gaza Strip as the United States opened its embassy to Israel in Jerusalem.
The US move fulfilled a pledge by President Donald Trump, who has recognised the holy city as the Israeli capital, but it has fired Palestinian anger and drawn criticism from many foreign governments as a setback to peace efforts, AAP reports.
At the embassy inauguration ceremony, Israeli Prime Minister Benjamin Netanyahu thanked Trump for "having the courage to keep your promises".
"What a glorious day for Israel," Netanyahu said in a speech. "We are in Jerusalem and we are here to stay."
At least 52 Palestinians were killed by the Israeli army in Gaza today and more than 2,410 wounded. @AJStream is LIVE on YouTube discussing the latest from Gaza, and Palestinian resistance through poetry https://t.co/AUqfdqMpzo pic.twitter.com/7McTewUOfi

— Al Jazeera English (@AJEnglish) May 14, 2018
Trump, in a recorded message, said he remained committed to peace between Israel and the Palestinians. He was represented at the ceremony by his daughter Ivanka and his son-in-law Jared Kushner, US envoy to the Middle East.
Kushner said it was possible for both sides in the Israeli-Palestinian conflict to gain more than give in any peace deal.
"Jerusalem must remain a city that brings people of all faiths together," he said in a speech.
As the ceremony took place in Jerusalem, Palestinian protests on the Gaza border quickly turned into bloodshed
Israeli gunfire killed at least 52 Palestinians, the highest toll in a single day since a series of protests demanding the right to return to ancestral homes in Israel began on March 30. The White House laid the blame squarely on Hamas, the Palestinian Islamic group.
"We're aware of the reports of continued violence in Gaza today," said White House spokesman Raj Shah at a regular press briefing. "The responsibility for these tragic deaths rests squarely with Hamas. Hamas is intentionally and cynically provoking this response."
France called on Israel to show restraint and UN Secretary-General Antonio Guterres said he was "deeply concerned" by the events in Gaza.
The UN human rights chief said on Twitter that "Israeli live fire in #Gaza must stop now", and demanded respect for human life.
Zeid Ra'ad al-Hussein decried the "shocking killing of dozens", adding on the UN human rights office's Twitter feed that perpetrators of "outrageous human rights violations" must be held to account.
Trump's recognition of contested Jerusalem as Israel's capital in December outraged Palestinians, who said the United States could no longer serve as an honest broker in any peace process with Israel.
Palestinians seek East Jerusalem as the capital of a state they want to establish in the occupied West Bank and the Gaza Strip.
Israel regards all of the city, including the eastern sector it captured in the 1967 Middle East war and annexed, as its "eternal and indivisible capital" in a move that has not won international recognition.
The UN's Guterres, speaking to reporters in Vienna, said the Gaza bloodshed showed the need for a political solution.
"There is no Plan B to a two-state solution in which Israelis and Palestinians can live in peace," he said.
5. The doggy daycare "selfie" going viral.
A doggy daycare "selfie" has gone viral after the daycare's owner took a photo of some of his happiest clients in one spot.
In late March, Go Fetch Dog Daycare and Boarding in Loveland in Ohio posted the photo of the group on Facebook, The Cincinnati Enquirer reported.
The photo has since garnered thousands of Facebook reactions, with one user saying, "this is exactly how I imagine the entrance to heaven."
According to Yahoo, Go Fetch owner Matt Ramsey says the dogs get along well and are therefore much easier to photograph.