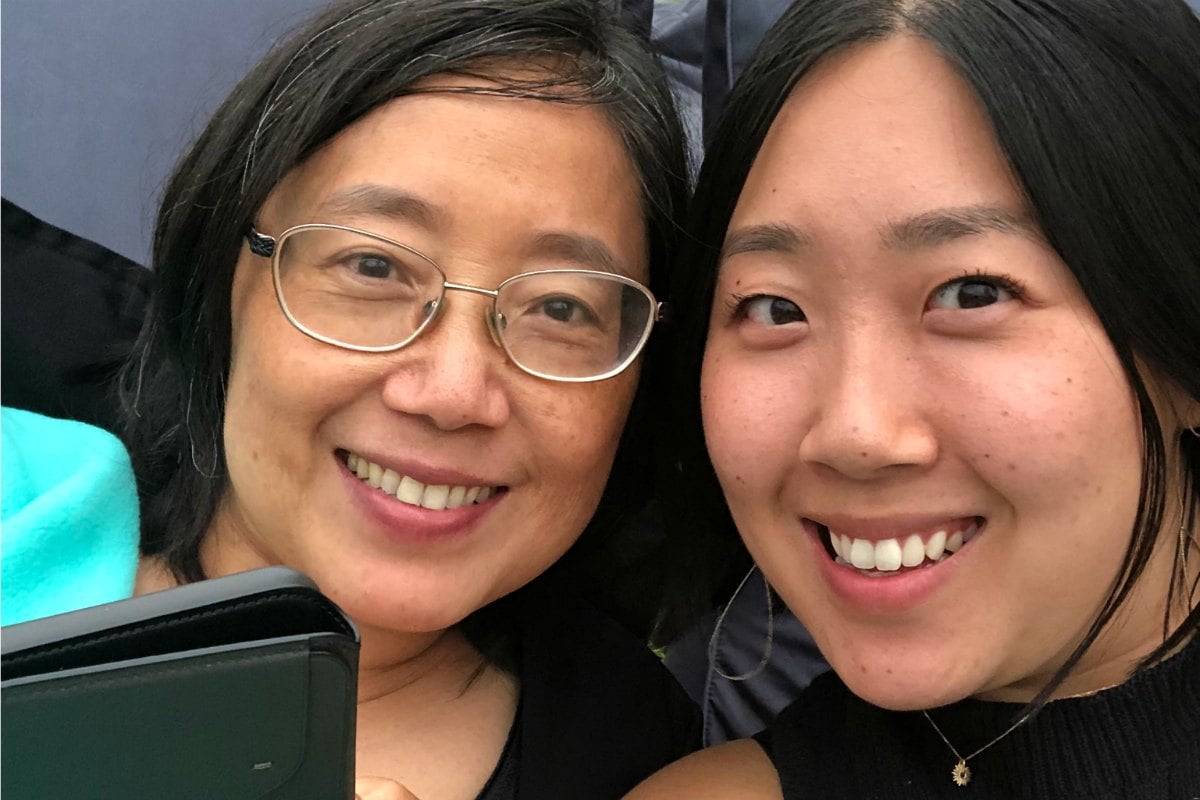 Most women don't look like the mums sitting on the front of Mother's Day cards. Today, Mamamia celebrates all kinds of mums. For more stories about the reality of motherhood, check out Mamamia's Mother's Day hub page.
According to my kombucha-making, Grey's Anatomy-loving, 59-year-old mother, there have only been two truly difficult periods in her life. The time right after she got married in 1986 and the years after she moved to Australia in 1991.
At the age of 31, my mum, Susan, moved her entire life from Shanghai to Sydney in search of a 'better life'. Three decades ago, the Chinese city was not the sprawling metropolis it is today. This combined with rigid class structures, conservative values and a lack of opportunity, thousands of immigrants like my mum left their homes for a more progressive and hopeful future.
Like many other children of immigrant parents, my brother and I are the result of my parents' hard work and sacrifices, and yet she describes that period of her life in a calm and seemingly unaffected manner.
"It wasn't the material side, it was emotionally difficult," she recalled, speaking to me over the phone as I quiz her about her immigrant experience.
One of the few times we've ever talked about it.
"In China you're established but in Australia, I felt like I couldn't do anything. You can't speak properly and you can't show your ability, so you can't help but doubt yourself.