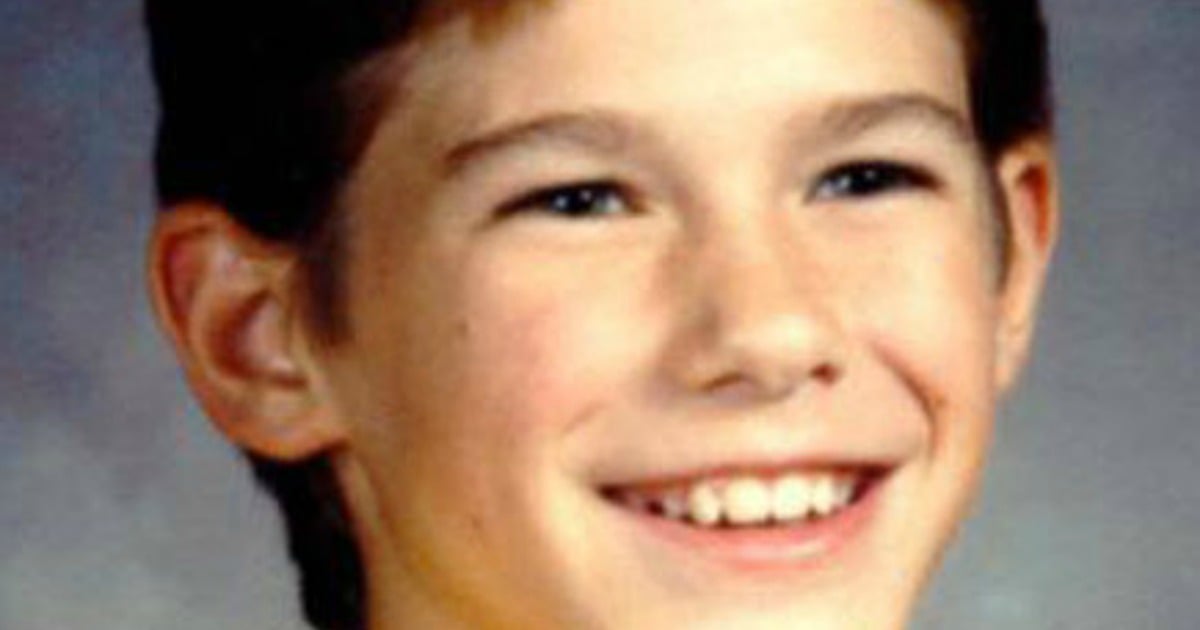 In 1989, Patty Wetterling's 11-year-old son Jacob went missing on his bike ride home from a milk bar.
Twenty-six years later, the heartbroken yet defiant mother is still searching for her little boy.
Yesterday, the 17th of February, would have been Jacob's 38th birthday. To honour her precious son's special day, Patty and husband Jerry sat in the same home where they raised him. They ate a meal of steak – Jacob's favourite – before sharing cake. They sat on their couch, side-by-side, to watch old family videos. They lit candles to commemorate the child they still hope will "show up on the doorstep one day".
In 2010, Patty spoke to ABC. You can watch a snippet of her interview below (post continues after video).
After that emotionally exhausting day, Patty Wetterling sat at her computer and wrote a letter to Jacob – and to all parents – about her unwavering commitment to her son.
"My birthday wish is for you to come home. We need to find you… because this is so wrong…so unfair. I remember how much it bothered you when things were unfair. Me too, it bothers me too."
Recently a person of interest has been named in Jacob's case, Daniel James Heinrich, after being taken into custody on child pornography charges. Heinrich will appear in court in four days time.
It's a potential breakthrough, but one that Patty refuses to focus on while she tries to keep her son's memory alive.
"There have been hundreds of suspects over the years, so I'm not even thinking about it until something is concrete," the mother told People Magazine.
"I can't be let down again. We've been fighting and searching for answers for so long."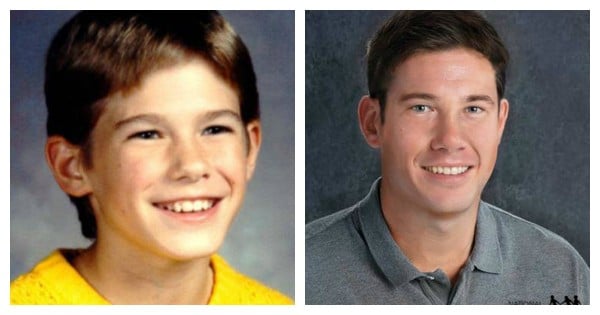 Instead, Patty Wetterling chooses to remember the good times; family memories of her son playing with his friends, surrounded by his loved ones, and mucking about in the pool.
And until she knows what happened to her boy, she will not give up hope that he will one day be back in her arms.
You can read Patty's full letter to Jacob below (via The Jacob Wetterling Resource Centre):
HAPPY BIRTHDAY JACOB!

Birthdays are supposed to be about parties, hats and noisemakers, cake, ice cream, friends singing and making wishes but not yet. Not this year, again. How I wish to wrap my arms around you and hug you tight! I have watched the tape of your last birthday party over and over. We rented a suite at the Holiday Inn for your party. You and Aaron raced back and forth in the pool and took turns throwing each other in the deep end. It was so much fun!

I want you to know that since you were stolen away from us, people everywhere have been searching, praying and hoping for your safety and for answers. Last fall, 26 years later, news of possible answers had your story as the number two news coverage in the region. That's pretty amazing 26 years later. People care. There are more good people than bad in the world and people still hope.

My birthday wish is for you to come home. We need to find you. I have another wish for every child who is home safe today, that they will never have to endure abduction or sexual exploitation of any type. We are working just as hard on prevention as we are on searching because this is so wrong…so unfair. I remember how much it bothered you when things were unfair. Me too, it bothers me too.

I am hoping and praying that people will remember you on February 17 and we ask that everyone hug their kids a little tighter, tell them that they love them and take time to play a game or read books. My wish is also that parents will support agencies that help to find our missing kids and help other victims. Today, we ask everyone to volunteer, attend events, send financial support and share safety information. The non-profit work continues on a daily basis. Sometimes sexual exploitation and abduction are on the news, and sometimes not, yet we all rely on the support and expertise of these agencies when we need them. They are there for us. They need our support as well.

And once again today, February 17, we will light our candles, fix your favorite foods and cake, and thank God for the gift of you.

We love you Jacob and we'll never stop searching for you!

I so wish for a happy birthday for you…

Mum