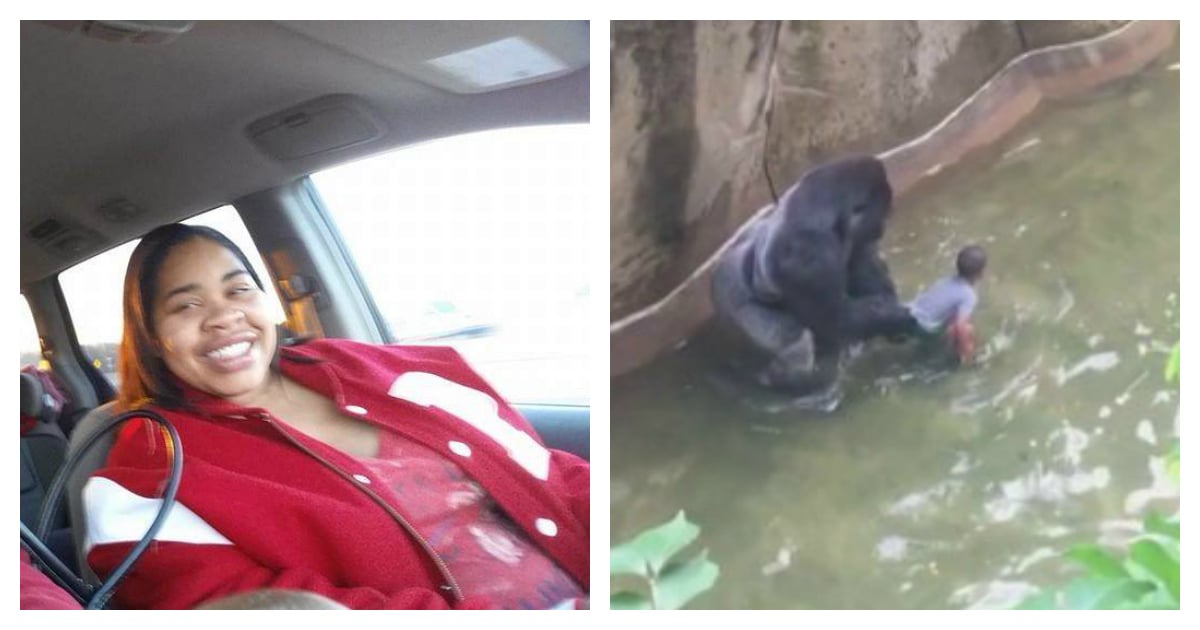 An Ohio prosecutor has revealed he won't be laying charges against the mother of the little boy who climbed into the gorilla enclosure at Cincinnati Zoo.
The three-year-old attracted worldwide headlines after he climbed over the exhibit barrier and fell 4.5 metres into a moat, forcing keepers to fatally shoot a 200kg silverback western lowland gorilla that picked him up and dragged him through the shallow water.
The child survived with scrapes and bruises.
Hamilton County Prosecutor Joe Deters said the mother of the boy was looking after three other children at the time of the incident, and that her actions were "not even close" to warranting child endangerment charges.
"If anyone doesn't believe a three-year-old can scamper off very quickly," Deters said, "they've never had kids because they can, and they do."
In a statement quoted in The New York Times, the family said it was pleased with the decision not to prosecute.
"This is one more step in allowing us to put this tragic episode behind us and return to our normal family life," it reads. "We extend thanks to all of those who have been praying for us and who have supported us through this trying ordeal and praise to God for His mercy and grace."
The woman had attracted widespread condemnation from those outraged by the death of the endangered animal. A petition, titled 'Justice for Harambe', was even circulated online calling for her to be investigated for evidence of child neglect. Today it has more than half-a-million signatures.
Deters, meanwhile, maintained that criticism of both the family and zoo staff is completely unwarranted.
"This is a beautiful little boy," Deters said, "and had they not acted and this animal behaved sometimes like animals behave, we could have had a genuine tragedy here."