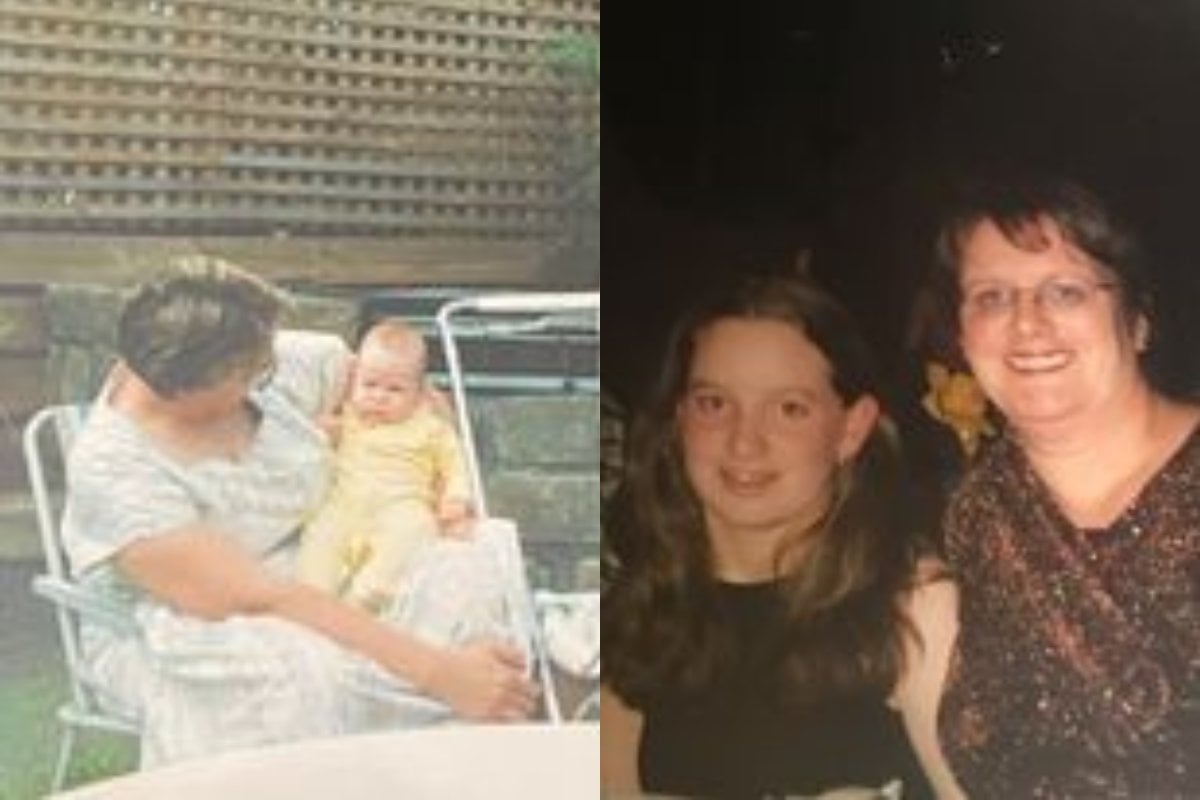 Most women don't look like the mums sitting on the front of Mother's Day cards. Today, Mamamia celebrates all kinds of mums. For more stories about the reality of motherhood, check out Mamamia's Mother's Day hub page. 

As Mother's Day approaches, I have been reflecting on my mum, Janet, who died from a heart attack when I was just 13 years old. 
She was loving, caring, witty and smart. When I was a child, she seemed extremely busy and as I look back now, especially as a mother myself, I wonder how on earth she managed it all. 
I was the youngest of three, with two older brothers. She worked full time as a Business Analyst for Medibank Private and also went to night school two nights a week to study accounting. In fact, she only had one semester left to go when she died.
Watch: Mother's Day can be a difficult time for some. Post continues after video.
She loved sewing and would have a weekly sewing night with her friends, as well as a monthly sewing trip away. Her sewing project for the last 12 months of her life was a patchwork quilt that she was making for me. Our weekends were spent running around for my brother's sports, visiting my grandparents (her parents) every week without fail. 
In winter, we would go to the football as a mad Richmond family and summers were often spent at the beach where she would sew or read on the foreshore. 
Her sudden death at such a young age has had a profound impact on me. My mum had a heart attack and two days later she was dead. I had to grow up overnight, and no longer related to my peers. As a result, I suffered from a complete loss of identity. 
I went to an all-girls school which exacerbated the feelings of disconnect and isolation, as my school was so focused on the mother/daughter relationship. My peers and I were living in two different worlds. They lived in my old world where I had a mum who was alive, and I lived in a new world where I felt so alone because I now had a dead mum.