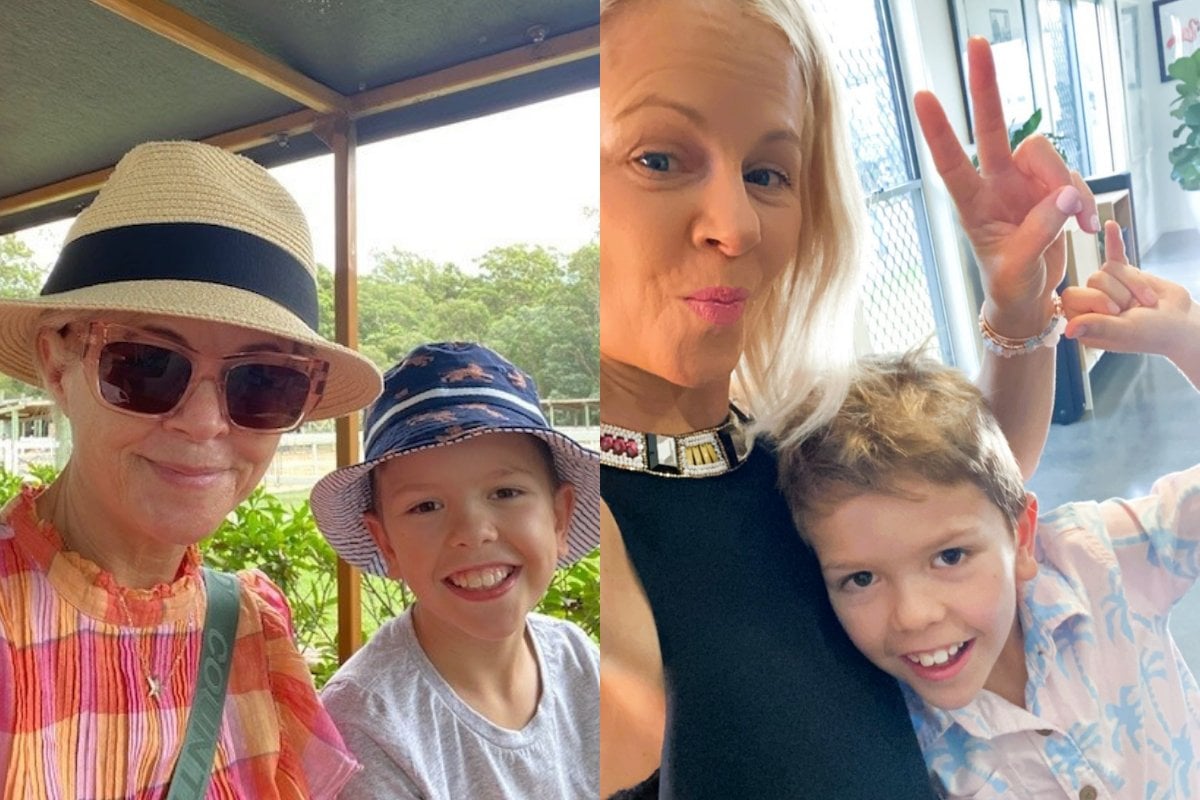 There is a universal law that exists that states that the end of a school term pretty much sucks. The level of suckiness depends on whether it is term one or term four, but overall, the week leading up to the school holidays is long and exhausting and, in my case, rarely my finest work.
At the end of term four last year, my son was defeated and ready to crack. This was new ground for us, and the morning routine was precariously close to being derailed. 
Drop-off time was rapidly approaching, and Charlie was languishing on the couch; the whereabouts of his shoes unknown, and the desire to locate them sorely lacking. 
I was mentally scrambling my way through my morning to-do list and with no space in my head to make a mature and rational choice, I did what any sound and patient parent would do; I lost my sh*t, yelling that he needed to get to school, and I needed to get to work.
Like I said, not my finest work.
Watch: Emotional Struggles with perfectly imperfect mums. Post continues after video. 
In response to my sh*tty parenting, he burst into tears and asked me, "What is more important, me or work and money?"
That was the moment I thought I might well die of guilt or sadness; guilt, being the punishment for my failings.
I hugged him tight, and it was only the lure of it being tuckshop day with a hot dog and a Zooper Dooper on offer, did we make it to school. It would have been ill-timed to remind him that the iPad he wants for his ninth birthday would be courtesy of said work and money.
Ridden with guilt and questioning my worthiness as a mother, I did the 'cry drive' to work - that is, the cry that happens that moment you are in the car, mercifully alone and unguarded; perfect crying conditions really, notwithstanding the need to reapply my makeup when arriving at work. 
It was not just the guilt that made me cry, but the feeling of deep regret which dared to consume me. I began to wonder if guilt will always be this constant and unwavering thing that eventually transforms to regret, and I remember someone once telling me that motherhood is like taking your heart out of your chest and handing it to your child and holy sh*t, they were not kidding.