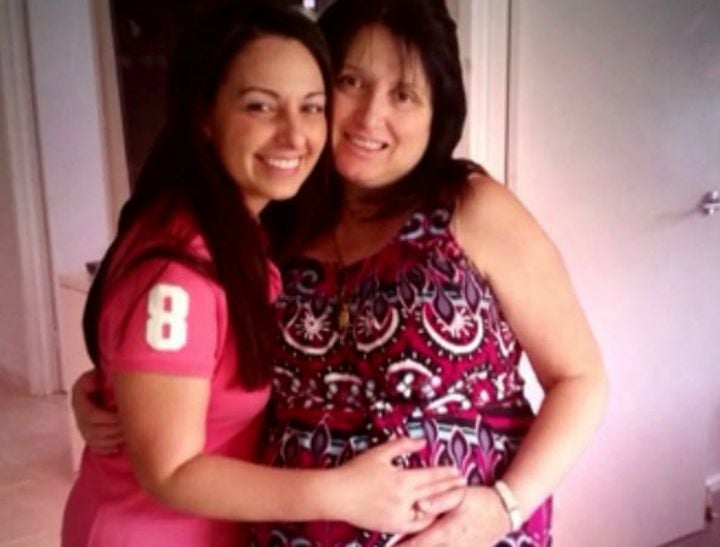 Many of us grow up wondering what age we'll be when we have kids; maybe what gender they'll be, or what we'll call them and how many we think we'll have.
But for Claudia Luca, being born without a uterus meant that dream might've never become a reality. The 30-year-old was told at a young age that she wouldn't be able to have children.
That is, until Claudia's mum became her surrogate. Last night, 60 Minutes told the incredible story of how 53-year-old Antonietta Di Maggio gave birth to her own grandson, Luciano Luca.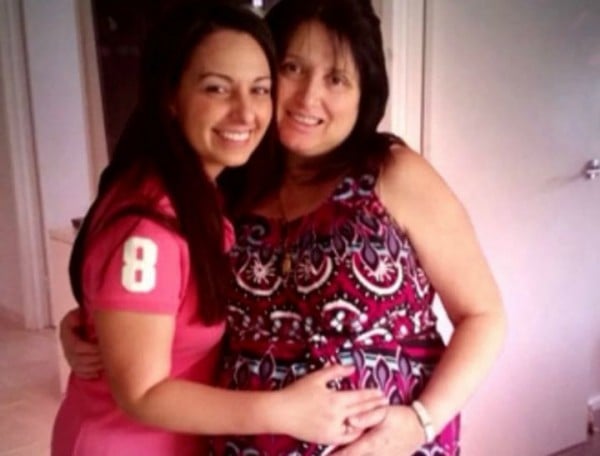 Karl Stefanovic hosted the emotional 60 Minutes episode which traced the family's journey, of never giving up in helping their daughter have the family she had always wanted.
WATCH a sneak peak in to last night's episode Post continues after the video...
"I still can't thank her enough. And I'll never be able to. Without her, he wouldn't be here, really he wouldn't be," Claudia told Stefanovic during the 60 Minutes interview.
"It was hard growing up, I just sort of had to pretend...I was missing out on being a woman," Claudia said.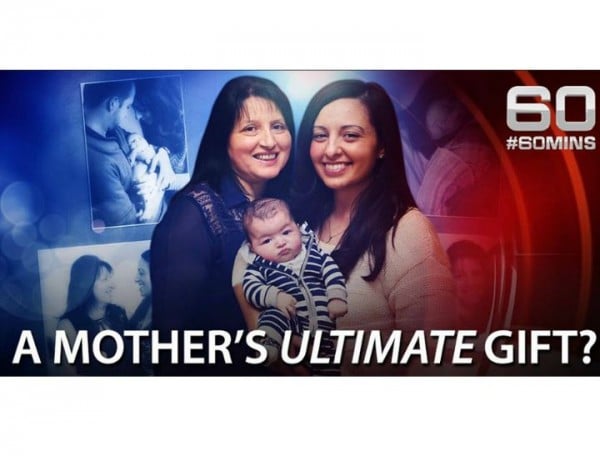 After being told she'd never have kids, Claudia's sister, Tanya offered to be a surrogate. But due to health issues, Tanya wasn't able to do so, which led to Claudia's mum making the offer.
"I just said, Claudia, I'll carry a baby for you. I'll do it...I just took it, took the risk, that's it," Antonietta said.
Sydney gynecologist Dr Kim Matthews extracted eggs from Claudia, and fertilised them with her husband, Sonny's sperm. They were then placed in Antonietta's uterus. It took four attempts before the grandmother finally became pregnant with her future grandson.
"It was beautiful. The whole experience was just totally beautiful, especially the moment that he came out, it was just priceless," Antonietta said.
It was a very emotional experience for the whole family, Sonny revealed.
"I just still get choked up about it," he told Stefanovic.
Now Claudia and Sonny are doting parents to a beautiful and healthy baby boy - thanks to his amazing and strong grandmother.
"All I was, was looking after him for nine months - just until he was ready to be with his mummy and daddy," Antonietta said.
You can watch the full episode of the interview here.
Would you be a surrogate for a family or friend?