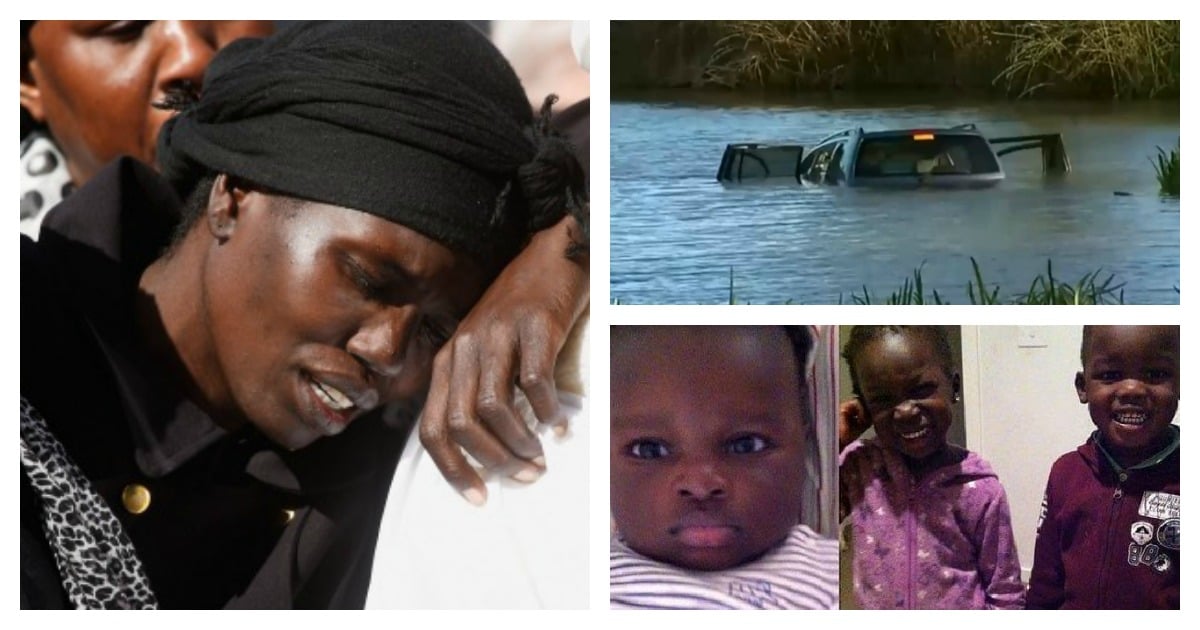 A Melbourne mother accused of murdering three of her children has broken down as heartbreaking audio of a witness' triple-0 call was played in court.
Akon Guode's four-year-old twins and 16-month old baby drowned after her car plunged into a lake at Wyndham Vale on April 8, 2015.
She faces three counts of murder, as well as one of attempted murder relating to her five-year-old daughter with whom she managed to escape.
The 37-year-old mother of seven [pictured above] claims it was simply a tragic accident. But the triple-0 call suggests otherwise.
Hear Alexandra Colston-Ing's heartbreaking triple-0 call.

Alexandra Colston-Ing phoned emergency services immediately after the incident, telling the operator it looked like a purposeful act, reports ABC News.
"I saw them deliberately drive in there, well it looked that way anyway," she said in the call.
"They'd have to fully mount the kerb, drive along a grass area and then I saw them just drive full bolt straight into the water."
Colston-Ing became audibly hysterical when she realised their were children in the back seat.
Seeing one of them floating face-down and struggling to raise his head above the water, Colston-Ing pleaded with the operator to let her intervene.
"He can't swim. Can I get in? Can I please go get him?" Ms Colston-Ing said.
"You've got to keep yourself safe. The emergency services have been notified and will get there as soon as they can," the triple-0 operator replied.
"I can help this kid, I can help him. Please let me get in," she pleaded.
"The kid's under the water. I can't see him anymore."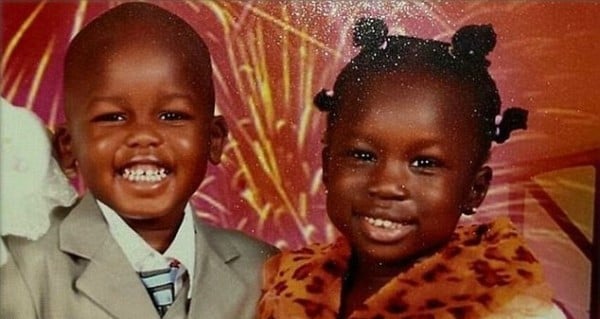 Akon Gudoe's twins, Madit and Hanger. Image: Nine News.
The court previously heard how Guode's eldest daughter, Akio Chabiet, had been working toward obtaining her license in the lead-up to the tragedy so that she could take over transporting the children, reports the ABC.
Chabiet's Year 12 teacher claimed the 18-year-old had expressed concern about her mother driving, given she had recently been experiencing dizziness and blurred vision, which on one occasion was bad enough to force her pull the car over.
The committal hearing continues in the Melbourne Magistrate's Court.