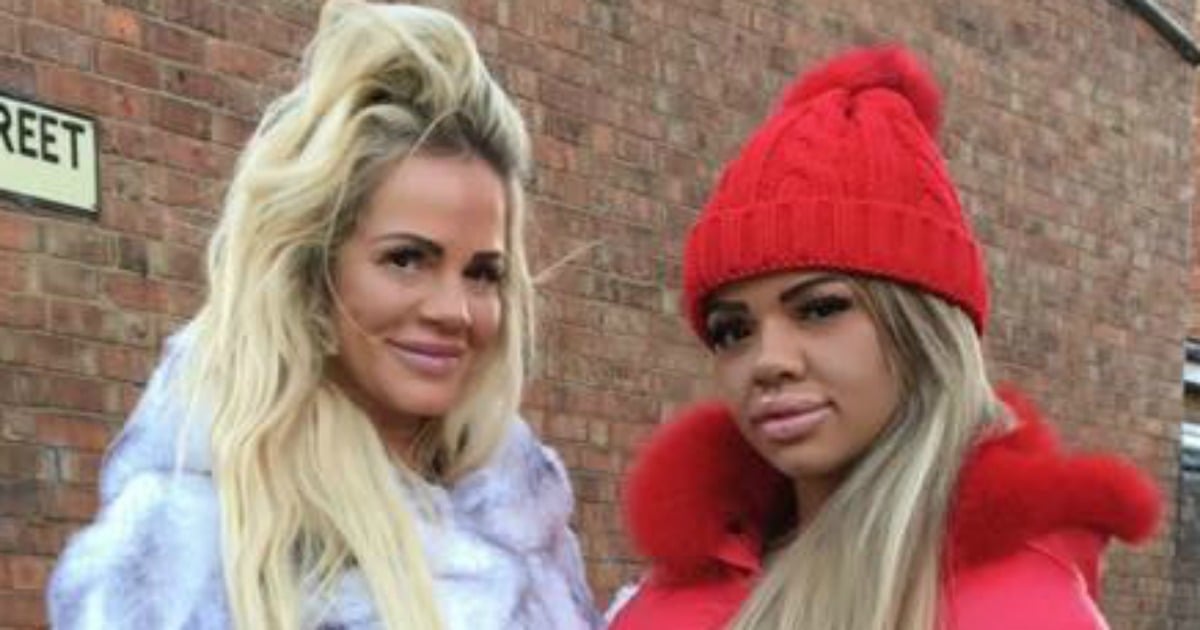 Well if this doesn't make you lose faith in humanity, I don't know what will.
A one-off documentary is in the works for a mother and daughter duo who have spent over $110,000 AUD to look like their idols.
Georgina Clarke, 39 and her daughter, Kayla Morris, 21 became 'surgery obsessed' while attempting to transform themselves into Barbie, and former glamour model Katie Price, respectively.
Their show, titled My Mum's Hotter Than Me, is certain to be a sure-fire hit, with the pair 'revealing the extent of the competition between them'. Riveting television indeed.
Kayla, a stripper, is the sole benefactor, paying for her and her mum's surgeries through her occupation.
But stripping has not been her only source of income. Oh, no. Kayla acquired a 'Sugar Daddy' a few months before she turned 18, after she left school the year before. This man, who was well into his 50s, showered Kayla with cold hard cash in exchange for her 'companionship'. This is when the surgeries began.
"As soon as I received the money from my sugar daddy, I paid for my mum's Botox and lip fillers first," Kayla told The Daily Mail.
"I was so happy that I could treat my mum to this cosmetic treatment after we'd talked about it for all those years. She was so thrilled after she got her lips done and so I got mine done immediately after."
Watch below as Janet Frazer from Extreme Makeover UK undergoes plastic surgery. Post continues after video.