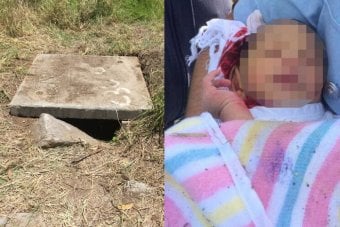 Update:
Court papers show that the 30-year-old mother of baby found in a western Sydney drain admitted to police that she dumped her newborn baby boy down the drain knowing it would kill him.
The Sydney Morning Herald reports that the 30-year-old woman, who cannot be named for legal reasons, was refused bail at Blacktown Local Court this morning.
Police will allege the boy was born in the early hours of November 18 and pushed down a stormwater drain hours later.
The woman will next appear in court on Friday.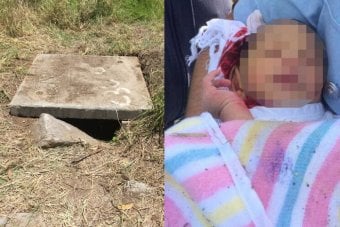 1. Mother arrested and charged
By ABC News
A 30-year-old woman has been charged with the attempted murder of her newborn baby boy, who was found in a drain in Sydney's west.
Cyclists heard the baby crying from the bottom of a two-and-a-half-metre drain near the M7 motorway at Quakers Hill on Sunday morning.
Police conducted an extensive search to find the baby's mother, including hospital record checks and doorknocks.
On Sunday afternoon a 30-year-old woman from Quakers Hill was arrested after attending Blacktown police station.
She has been charged with attempted murder and will face Blacktown local court today.
It is believed the baby was born on Monday and police will allege he was placed in the drain the following day.
The baby was taken to Westmead Children's Hospital where he remains in a stable condition.