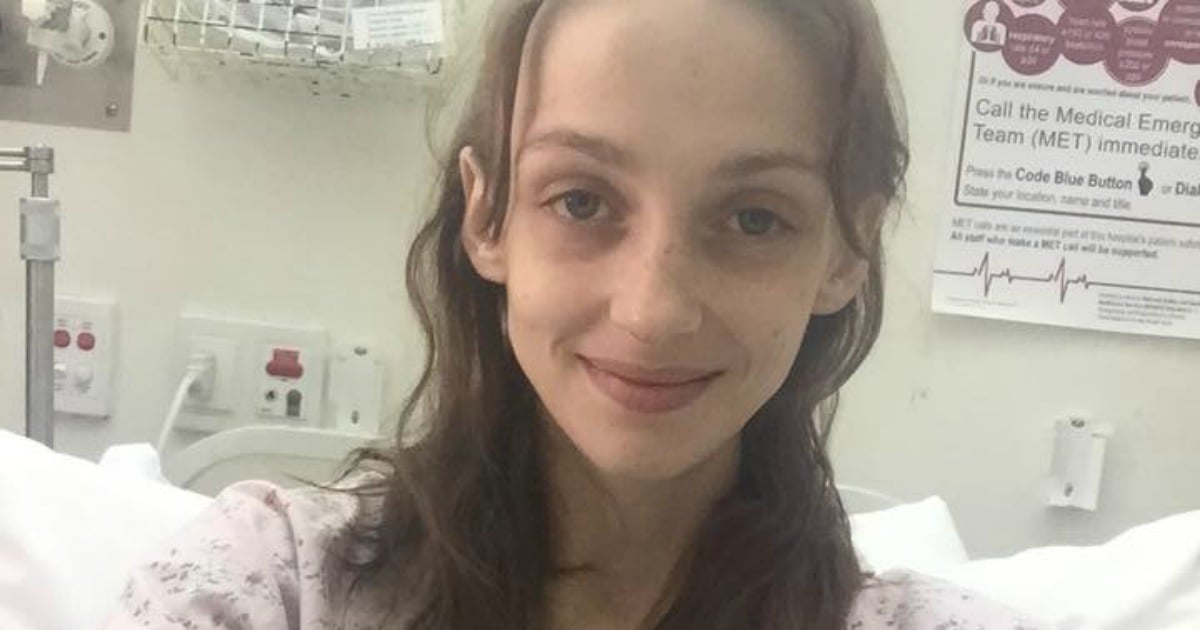 Caris Strestik accidentally killed herself while gesturing during a conversation with her partner, Adam, with a knife in her hand.
After plunging it into her leg and hitting a major artery, the Perth mother was clinically dead for almost half an hour before doctors managed to bring her back to life.
Miraculously, the 20-year-old did not suffer brain damage or organ failure as doctors feared. She lost only her sense of taste and smell.
Ms Strestick told Yahoo7 she and Adam both tried to stop the blood flowing freely from the 1.5cm cut, which caused her to lose more than five litres of blood – about as much as the average body contains.
"The blood was rushing out, coming out like a tap. I'd cut two main veins and my femoral artery," she said.
"I just had an amazing head spin and just wanted to lie down and not move. After a certain amount of time, I had my eyes open but everything was pitch black. It was so scary."
Doctors told her even her heart was emptied of blood.
Her heart stopped in the ambulance on the way to hospital and it took medics 28 minutes to resuscitate her.
Ms Strestik, who has a three-year-old son, fought for her life during a six-hour surgery, blood transfusion and two-day induced coma.
Armadale Hospital emergency doctor Ash Mukherjee told Community News Ms Strestik had completely bled out.
"She basically had no blood in her system," he said.
"Her heart was empty, it was only through giving her blood that we were able to fill the heart – we finished the blood bank."
He said her recovery was a "miracle".
"I came back after the weekend and I saw her on the phone having breakfast and I was absolutely stunned – it was a miracle."
The Armadale woman told Radio 6PR she "had no idea" whether there was life after death, despite being 'dead' for almost half an hour.
"All I pretty much remember was all the pain. I remember one of the ambulance drivers saying to me everything will be ok and then I blacked out. It's just like I fell asleep," she said, according to WA Today.
"I don't even remember having a dream to be honest."
*Featured image via Facebook/Caris Strestik.