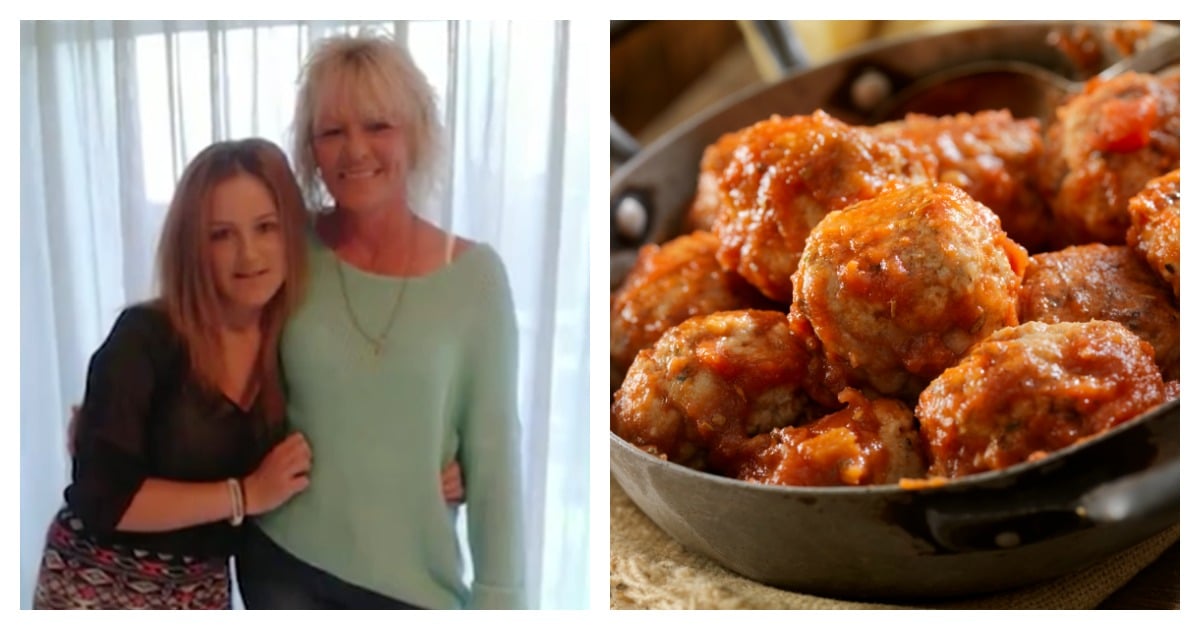 We've rounded up all the latest stories from Australia and around the world – so you don't have to go searching.
1. Mother accused of poisoning husband's meatballs granted bail.
A Melbourne woman, along with her 19-year-old daughter, who allegedly tried to kill her husband by poisoning his meatballs then injecting him with brake fluid has been granted bail.
Joanne DeBono, 53, allegedly crushed up 75 Temazepam sleeping pills and mixed them with meatballs she prepared for her husband, then watched as he ate them, she then tried to inject him with weedkiller and brake fluid so she and her daughter could be free of his abuse.
The court heard that after a 25-year marriage Joanne DeBono allegedly decided to poison her husband Stephen DeBono so she and her daughter could live "like normal people".
She said she and her daughter suffered years of physical and sexual abuse.
The Melbourne Magistrates Court today heard that after he ate, Mr DeBono said he felt groggy and went to bed.
Later that night DeBono went to the garage where she mixed brake fluid, metal lubricant and weed killer and filled one of Mr DeBono's hypodermic needles she then injected her husband with the cocktail.
But while she was doing it her husband woke up and asked her what she was doing.
Mrs DeBono says she fled to Fawkner Police Station to confess what she had done.
Detective Acting Sergeant James Marsden told DeBono's bail application hearing she alleged she'd suffered continual physical and emotional abuse, as well as controlling and threatening behaviour, for 25 years.
Mr DeBono's doctor Dr Sahi told police the man "was angry at [his wife] and told him and nurses that he "will kill everyone who did this to him", when he gets out of hospital reports The Age. 
Mrs DeBono is facing two charges including attempted murder and intentionally causing injury.
She was released on bail after spending more than a month behind bars. Her daughter has also been charged.
 For domestic violence support 24/7, call 1800 RESPECT (1800 737 732).
2. "This is not a custody case, they are involved in kidnapping two kids. They are all facing criminal charges."
Tara Brown, her 60 Minutes colleagues and Brisbane mum Sally Faulkner face the prospect of at least another two nights in jail and then criminal charges after the judge adjourned last night's hearing – but not before telling them they are facing serious charges over kidnapping.
Ms Brown, producer Stephen Rice, cameraman Ben Williamson and sound recordist David Ballment had expected to apply for bail last night but judge Rami Abdullah addressed them for less than a minute before he agreed to a delay to enable more negotiations between the parties.
On his way into to court Ms Faulkner's former husband conceded his children "probably" wanted to be with their mother.
When asked by reporters if his children wanted to be with their mother in Australia, Mr Elamine said: "Probably. They're kids. They always want what they don't have at the moment."
Mr Elamine said that 60 Minutes should not have become involved in a family dispute. "They dropped the ball big- time (by becoming involved) in family matters," he said.
"The way they're trying to push for this is if Sally goes out on bail, everyone else is released automatically," he said.
The lawyer representing the Nine Network Kamal Abu Dahr emerged a meeting between the parties and told media Mr Elamine appeared to want to escalate the situation rather than solve it.
"We went into the meeting wanting to reach an agreement. Ali's lawyer replied that 'we are not in a hurry'," he told The Australian. 
3. PM to make major announcements shoring up pre-election campaign.
The election campaign we are having without first calling an election will begin today after the Senate voted last night to defeat the government bill to restore the Australian Building and Construction Commission meaning we will go to the polls on July 2 when the PM calls a double-dissolution election.
While its thought he won't actually call the election till after the budget, avoiding the accusation that the government had entered caretaker mode, he will make a series of policy announcements.
The Australian reports that in the coming days Mr Turnbull will make a vow to toughen oversight of the major banks, countering Labor accusations that he is "colluding" with the industry to prevent a royal commission into financial scandals.
And will make a $50bn commitment to a new submarine fleet within weeks, naming a successful bidder from competing Japanese, German and French contractors.
 4.  School hits back at claims it banned hugging.
The Principal of St Patrick's Geelong West Primary has released a statement following a backlash yesterday about his so-called hugging ban.
The school had told parents that they were banning contact between students also between staff and students.
"There's a range of methods including a high five or a particular knuckle handshake where they clonk knuckles (first bump) as a simple way of saying 'well done'," said St Patrick's Geelong West Primary principal John Grant.
"There are also verbal affirmations and acknowledgments."
"In this current day and age we are really conscious about protecting kids and teaching them from a young age that you have to be cautious." He said.
But last night he told Yahoo Seven reports that it was a "contact ban" had been blown out of proportion.
"Let me be clear St Patrick's school has not applied a blanket ban on hugging," the statement said.
"We are simply focussed (sic) on teaching all students to respect their own and other people's personal space.
"We are encouraging students to consider other forms of positive acknowledgement as all students have the right to feel safe and comfortable at school."
5. Police release image of man they want to speak to following pub brawl where teenager died.
Victorian Police have released CCTV images of a man they want to speak to following a pub brawl that claimed the life of a teenage footballer.
Patrick Cronin, 19, died in hospital on Monday, less than 48 hours after he was allegedly punched in the head in a group fight outside a Diamond Creek pub.
It is reported that Mr Cronin had stepped in to try to drag a friend out of harms way from a group that were brawling at the Windy Mile pub.
He was punched, but did not fall to the ground.
He walked back to a house but later began vomiting and slipping in and out of consciousness before an ambulance was called.
His life support was turned off on Monday.
His family issued a statement "We have been overwhelmed with the love our son, and brother, has been shown and it proves to us that he has touched so many people with his wonderful nature,"
"As with his whole life he has put others ahead of himself and leaves us an absolute hero and star. We take some comfort in the knowledge that Pat was able to donate his organs and help others in need," Mr Cronin's family said.
"Our hearts are broken but he will forever be in our hearts and he will be the one to get us through this.
"All our love forever Pat."
Police have released CCTV images of a man they want to speak to in relation to the alleged assault.
He is described as Caucasian with a solid build, dark hair and a tattoo on his right bicep and upper arm.
6. Oscar Pistorius to be sentenced in June for murder.
Oscar Pistorius has appeared briefly in court where a judge scheduled five days in June to determine his sentence for murdering his girlfriend.
Pistorius's sentencing will be held from June 13 to 17 at the North Gauteng High Court in Pretoria.
The 29-year-old who was found guilty of murdering Reeva Steenkamp on Valentine's Day 2013 could face 15 years jail.
The sentencing hearing will be heard by Judge Thokozile Masipa, who presided over Pistorius's trial and found him guilty of manslaughter, a verdict that was overturned by a higher court that found him guilty of the more serious charge of murder.
7. Up to 500 asylum seekers feared dead in Mediterranean.
There are reports that up to 500 people may have drowned after the boat they were being transferred to by traffickers capsized in the Mediterranean.
The BBC reports that 41 survivors, migrants mainly from East Africa, said up to 500 people had died, though there has been no official confirmation of the incident.
Neither the Italian nor Greek coast guards have confirmed what the BBC report could be one of the deadliest migrant boat disasters in recent years.
The group of Ethiopians, Somalis, Sudanese and Egyptians was rescued by a cargo ship.
According to the UN 180,000 people have attempted to reach Europe by sea this year, with nearly 800 lives lost.
8. Your kid is throwing out his cheese sambo.
Sorry mum I don't want it. Image via IStock.
A study by Tip Top has found that 9 out of 10 parents think their kids are eating their school lunch box sandwiches, but three quarters of kids are saying this doesn't always happen.
One in three kids admit throwing out their sandwiches so they don't get in trouble for not eating them.
Another one in three leave their sandwiches in their locker, bag or desk until they goes mouldy, and nearly half take a bite and leave the rest.
Primary school kids are more likely to take a bite and put the rest back, while high school students are more likely to throw anything they don't like out.
The study found that parents like to give their kids include chicken, followed by salad and then cheese, while children most favour cheese, chicken and then ham.
Do you have a story to share with Mamamia? Email us [email protected]