We get it. The Sinner is a great TV show. We like it a lot, and everyone else does too.
But by God, I hope I'm not alone in saying that I am sick of hearing people talk about it, and if you are too, then welcome. This is a safe space.
And that tends to be the danger of trending Netflix shows. One minute it's a five by four icon on your "My Reccomendations" list, and the next minute it's everywhere.
Listen to The Binge for the biggest entertainment news of the week and all the best new TV shows you need to be watching right now.

Everyone's talking about it, writing about it, and the world is a dangerous place with spoilers at every corner.
Yep #firstworldproblems.
However, when Netflix came out with their annual review of what Australians were watching, bingeing, and savouring, The Sinner, Mindhunter, Alias Grace and Stranger Things weren't the only show titles we recognized.
So, buckle in, get ya snuggie and popcorn on, because we know what we'll be doing all of this weekend…
Greenleaf
Haven't heard of Greenleaf? Thst's ok, because apparently it was ranked as the number one show we devoured (ie. spent more than two hours a day devouring).
Firstly it was originally released by the Oprah Winfrey Network, and the queen herself even has a recurring role.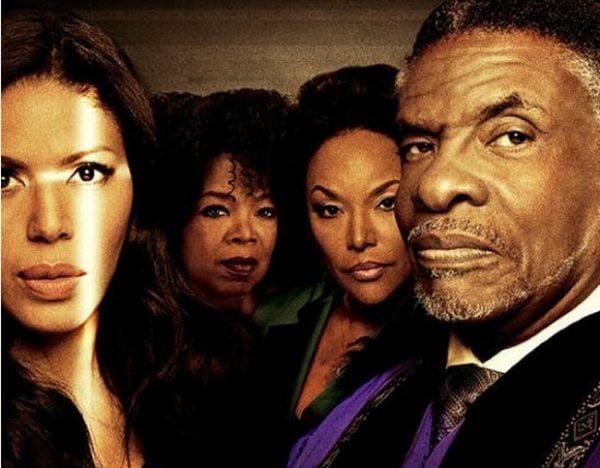 The show centres on the scands, secrets and lies of the Greenleaf family, who's father is the bishop of the Mephis mega church... intriguing.
Think of it as How to Get Away with Murder, crossed with Bloodline - so lots of family drama, and gritty, complex plot lines... oh and Oprah... Did we mention that  we love Oprah?
The Cable Girls
If you're after a female-led, empowering, high-production historical drama, The Cable Girls does it all.
It's already been renewed for a second series, (yep, it's that good), and the series is set in 1928 in Madrid as a telecommunications company is set to open, giving four women a  chance of gaining financial independence, and freedom from the then patriarchal, Spanish society.
It's definitely one for the drama-obsessed - there's murder, romance, affairs, and rivalries - the trailer alone is borderline overwhelming, and amazingly ticks all these boxes in the first 30 seconds - efficient eh?
LISTEN: The Binge discusses one of the most under-rated Netflix series that you need to be watching. Post continues after the audio.

If you need anymore reason to jump on the bandwagon, Mamamia entertainment editor Laura Brodnik is also a fan.
"[There's so much] attention to detail in recreating these 1920 scenes... it's so beautiful, and lush, and so over the top," she says on The Binge.
But don't make the mistake of watching the dubbed English version. Spanish with subtitles is 100 per cent better.
Neo Yokio
Not a fan of animated series? Don't let that prevent you from watching Neo Yokio.
It was listed as number two in the shows Australians 'savoured', e.g. spent less than two hours per day watching.
The series is essentially a play on high society New York, but with demon hunters, and exorcists - it sounds a bit silly, but there's a good dose of ridiculous parties, balls at the Met, fancy suits and Toblerones. The characters all have a weird obsession with Toblerone.
Apart from the sneaky references to actual New York, it's filled with voiceovers from nearly everyone, from Alexa Chung, Jude Law, Jaden Smith, Stephen Fry, Susan Sarandon, and more.
It's smart, funny, and satirical take on shows like Gossip Girl, and at six, 20 minute episodes, it's a quick watch and very binge worthy.
Do you have a show that we definitely need to get onto right away? Share the love and tell us below.