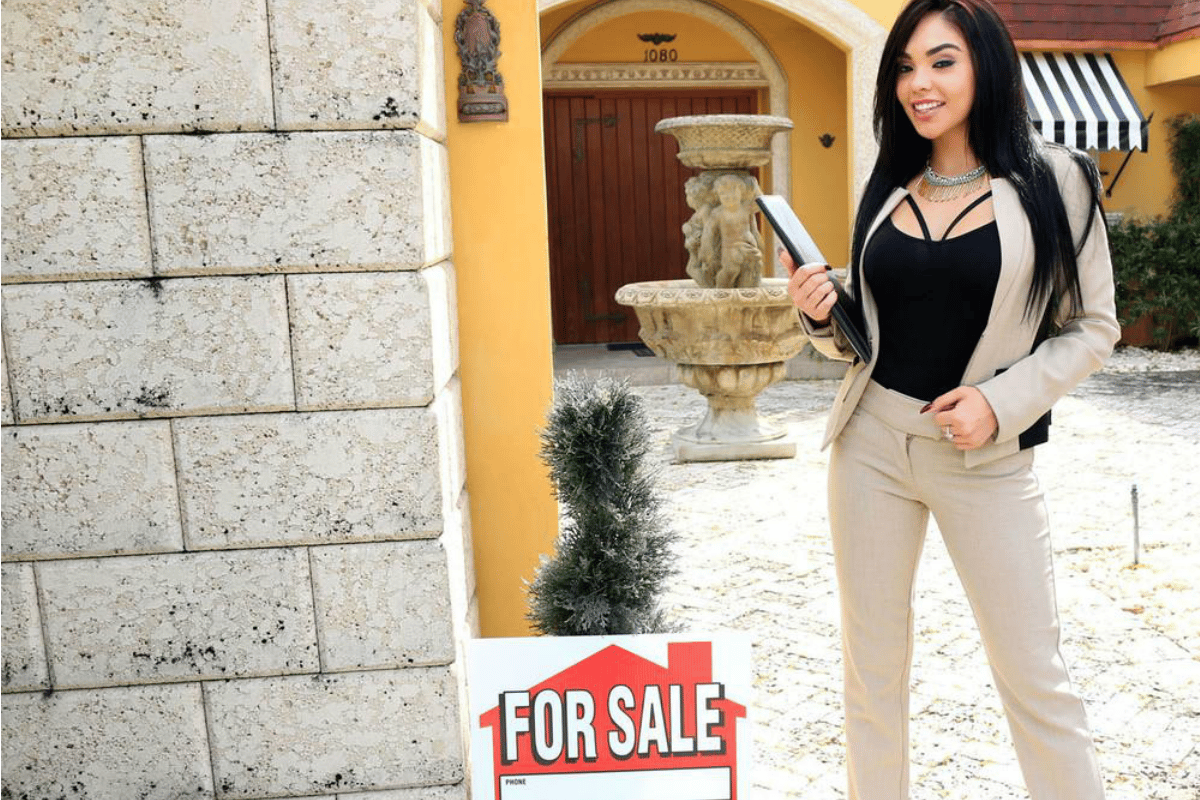 Oh, this is… grim.
It's also something I never thought I'd be writing about in my entire life, but here we are.
It's about porn. And property.
Not "property porn", like perving on beautiful houses you'll never be able to afford. (Though I guess it's a similar sentiment… in a way).
No, there's a whole new genre of porn that revolves around the plight of poor millennials and our never-ending struggle to climb the property ladder.
Yes, you read that correctly.
As reported by Vice, there's a new porn genre called "PropertySex", and it's bringing a whole new meaning to the term 'open inspection'.
It comprises of fictional tales of desperate tenants who trade sexual favours for a roof over their heads – touted as the "'90s pizza delivery boy fantasy" of our era.
In one video, a hopeful tenant who can't afford her exorbitant bond commitment unbuttons her blouse and drops to her knees in front of her live-in landlord in an effort to… persuade… him.
…I just threw up in my mouth a little bit.
It's is a real thing that exists on the internet, people. You cannot make this stuff up.
Side note: I researched PropertySex on my work computer (wasn't fired), and I must admit the tagline – "putting the home in homemade porn" – is brilliant. Credit where credit's due.
But clever marketing aside, the worst thing is this:
It's the seventh most popular channel on PornHub, with more than 54,000 subscribers and 369 million views since its inception.
Which means people are increasingly getting off on the dismal outlook of millennials' homeowning prospects in the face of rising property prices.
This may be… the most depressing thing I've ever come to learn.
Who are these people?
And who is the person who noticed a gap in the porn market that inspired such a genre?
And why did we even need a new porn genre? Aren't there enough already?
I HAVE QUESTIONS, the main one being: Can they… not? This is a plea from someone who has been eating nothing but cereal for the past week leading up to payday.
Because rent, that's why.
My pain is NOT for your pleasure.
I am SICK of eating cereal for a week every month.
What's next? Credit card debt sex?
Excuse me while I weep into my avocado toast.
Us via GIPHY