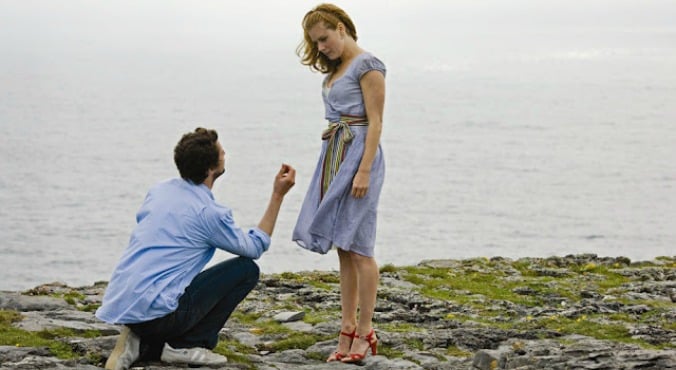 Image: Leap Year/Universal Pictures
In an ideal world, a marriage proposal would be highly romantic.
Unfortunately, life isn't a Hollywood movie and things don't always go to plan… and the whole thing can quickly become memorable for the all wrong reasons.
In a Reddit thread, users shared the most awkward proposals they'd ever witnessed or been told — and saying 'no' wasn't even the most cringe-worthy outcome.
1. Wake me up when September ends
It doesn't get much more awkward than user Fulcrum19's father's proposal.
"It just happened randomly:
Dad: 'How much weight do you think you can lose by September?'
Mum: 'Wait, what?'
Dad: 'I was thinking we could have the wedding then.'
"He's not known for having a lot of tact."
WATCH: All the products behind Sofia Vergara's wedding makeup look. (Post continues after video.)
2. It's not what it looks like…
Tip: Be cautious when it comes to gifting jewellery.