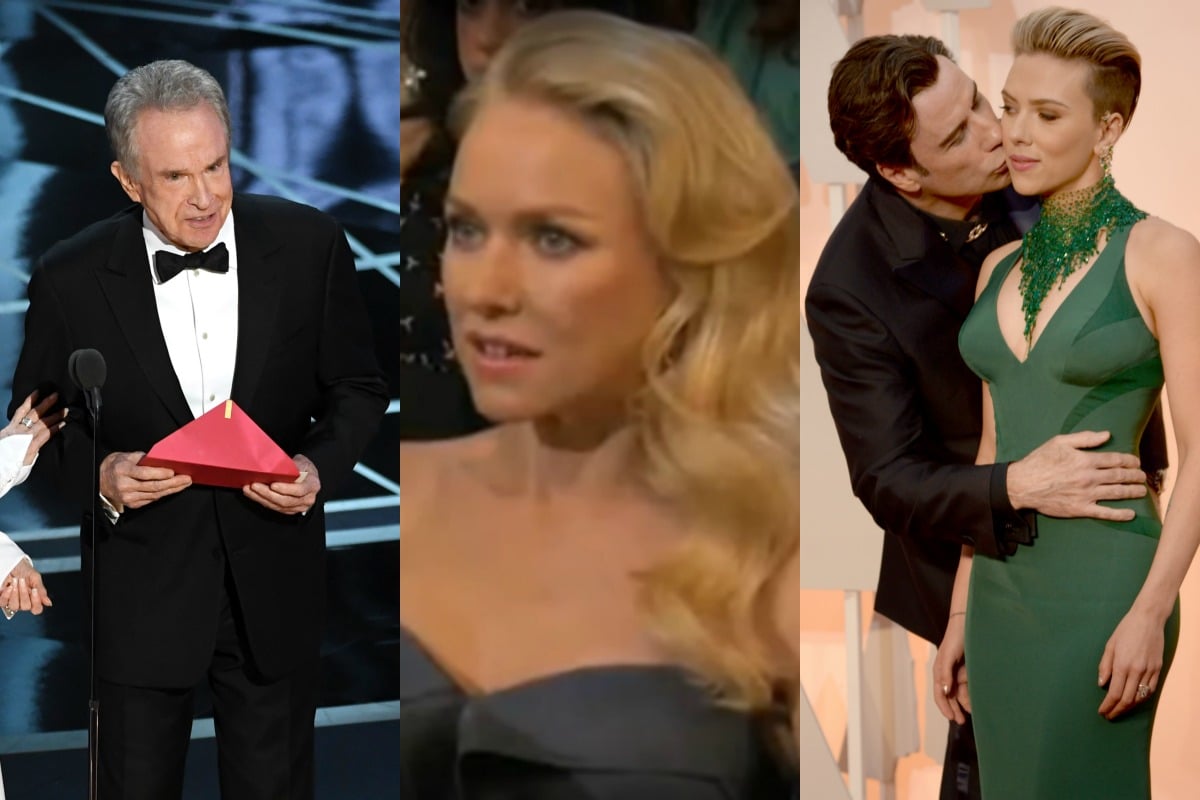 The Oscars are Hollywood's biggest night, where all the biggest stars gather in their fancy dresses and suits to celebrate each other.
But besides the glamour, the absolute best part of any Oscars ceremony is that each year there is guaranteed to be an awkward, cringe-worthy moment (or ten).
From badly timed falls, teleprompter fails and literally announcing the wrong film for the night's most important award… Never does an Oscars ceremony go smoothly. And we live for those moments where it all gets a little… uncomfortable.
The best moments from the 2019 Oscars. Post continues below video.
In preparation for the 2020 fails, we've collated and ranked our favourites from past years on a scale of 'Yikes' to 'We're just going to curl up in bed and rock back and forth, thanks':
11. Natalie Portman's burn.
The Oscars has faced lots of criticism for its lack of diversity over the years, and in 2018 Natalie Portman made a very pointed jab at the fact no woman had been nominated for Best Director.
"Here are the all male nominees," she said before the lineup was shown.