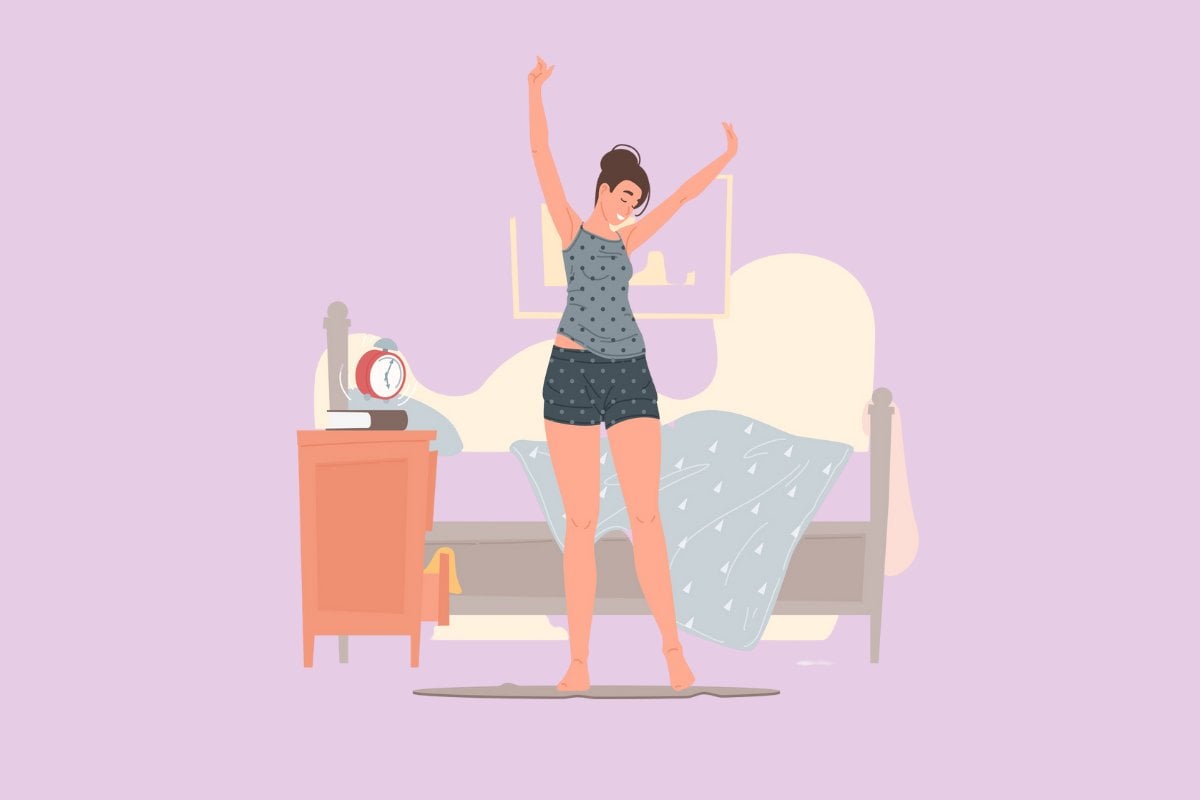 Hot take: morning routines are completely underrated.
Sure, they can be pretty hard to nail down, but sticking to regular sleep and wake up times (if your lifestyle allows!), creating strong daily habits and practising them can make a world of difference to your health and wellbeing.
So, we thought we'd ask women who've fine-tuned their days: What do you do to set your day up for success?
Watch: The things successful women do on the daily. Post continues below.
From brain exercises to making their bed first thing, here's what they had to say:
Kaitlyn
"As a mum of 3 small kids, mornings are chaos and never predictable given they wake anywhere from two to eight times overnight. Buuuut! I've implemented a little ritual for myself that ensures I at least get 60 seconds to take a breath and pause for myself before rushing out the door.
"Once the kids are sorted, I brush my teeth and close my bedroom door. In my bedroom I put on lip balm, roll on an essential oil blend, I pop on some hand cream and then draw an oracle/affirmation card for the day. 
"It's nothing huge or indulgent, but even the simple act of popping the cream/balm on feels like a treat among my mornings, and taking a deep breath to draw a card stops my mind for those few seconds and lets me 'reset'. 
"It really has made a difference to my mood and how I can then handle the overwhelm that comes with getting three kids in the car or start their day. Everything stays out as a visual prompt to take the one minute each morning."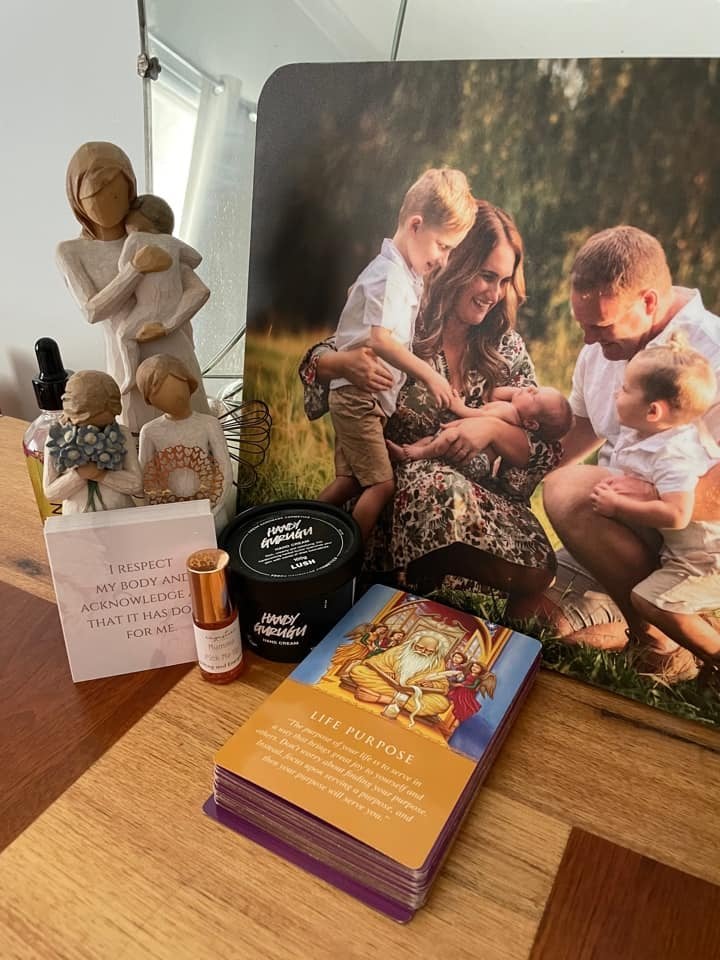 Image: Supplied.