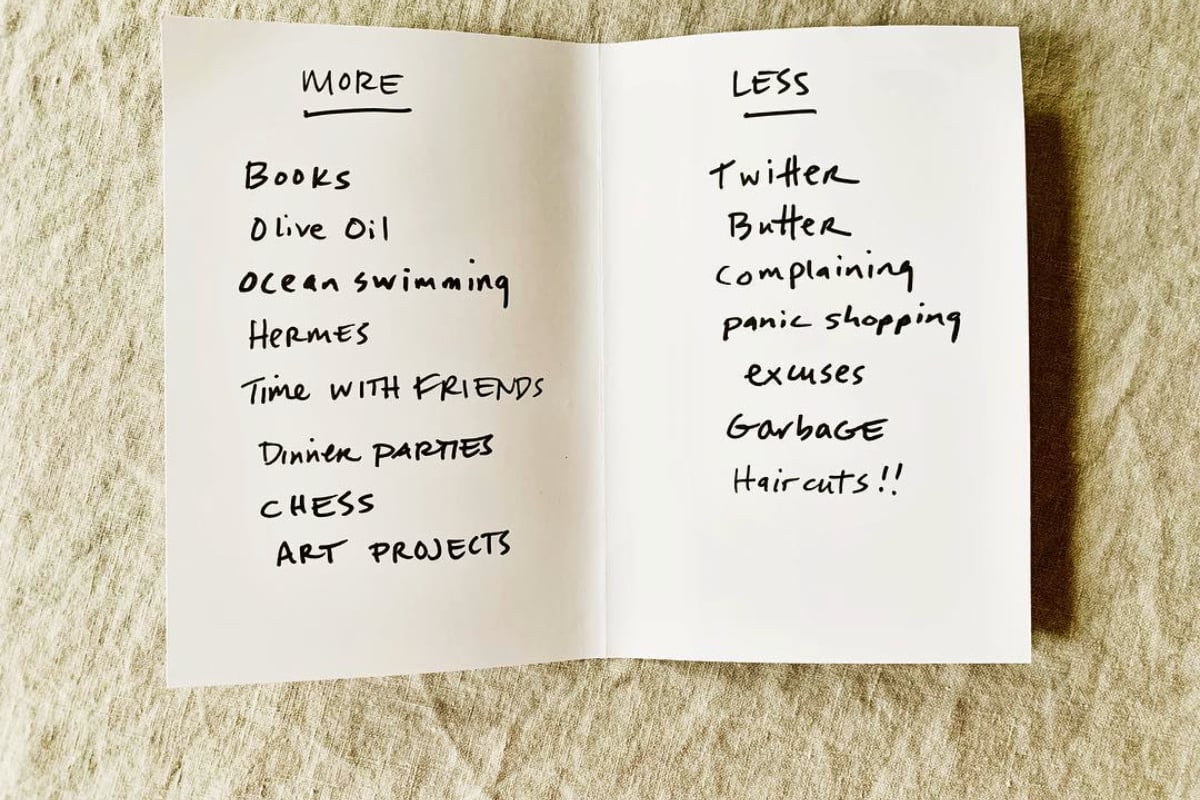 Scrolling through Instagram late last night, I came across the account of Stella Bugbee, editor-in-chief and president of New York magazine's fashion and lifestyle publication The Cut.
Nestled in her grid of chic interiors and magazine covers that really are works of art, I spotted a photo of a list.
The handwriting was chic, and the content, simple. It's what Bugbee refers to as her More/Less List.
A More/Less List is exactly that – a list of things you'd like to do 'more of' and 'less of' in the coming year. Think of it as the gentler, more easy-going version New Year's resolutions. For example, Bugbee's included more biking, good sleep, listening and documentaries, and less meat, small talk and assumptions.
Bugbee isn't the first person to come up with such a list – in fact, she was inspired to write her list by her colleague Julia Rothman – but seeing it come up on my feed in-turn inspired me to ditch my semi-formed thoughts about resolutions and write my own More/Less List instead.
Sure, for some, a thorough, actionable list of New Year's resolutions works. But research shows although half of us make New Year's resolutions every year, fewer than 10 per cent of us actually manage to keep them for more than a few months, The Conversation reports.