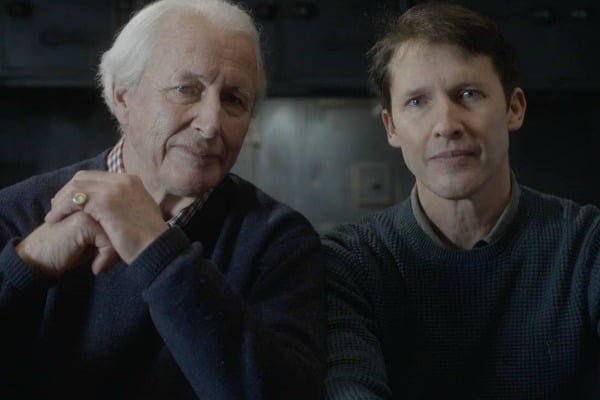 James Blunt's dad has stage four chronic kidney disease.
His kidneys are functioning at just 11 per cent.
He's dying.
And in the musician's new music video for Monsters, we see Blunt's grief for his dad in raw, unbridled and devastatingly close proximity.
Here's the first 30 seconds. Post continues after video.
For anyone that's ever lost someone they love, it's uncomfortably familiar.
You know what, even if you're lucky enough to have never lost a loved one, this film clip will still hit you in the heart.
Thanks to social media we're used to people putting their emotions on display, but not like this.
This is different.
Monsters is a eulogy to James's father, who is very much still alive.