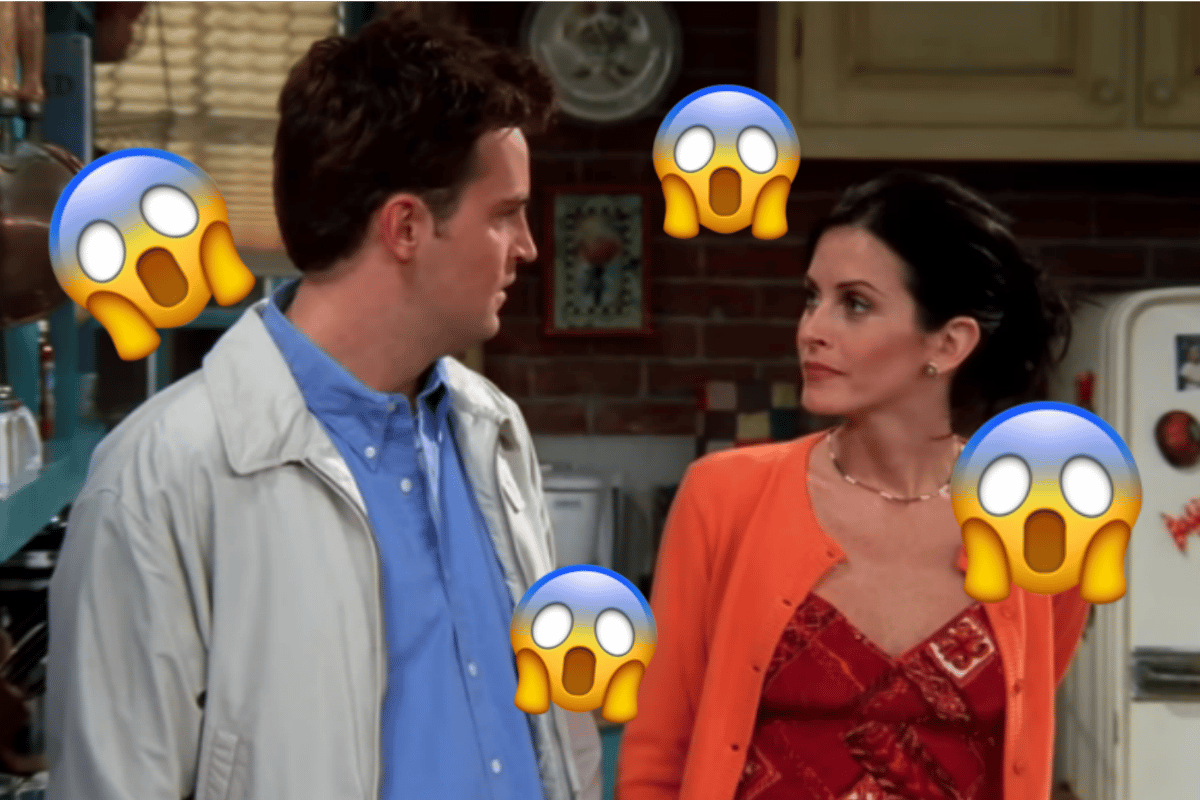 Woah.
A Reddit user may have just completely destroyed all that we know to be good and pure in the world.
…Otherwise known as the fictional relationship between Monica and Chandler from Friends.
The Redditor posted a fan theory that suggests Chandler was still in love with his ex-girlfriend, Kathy, at the time of his wedding to Monica…which has sufficiently broken our hearts and crushed our souls.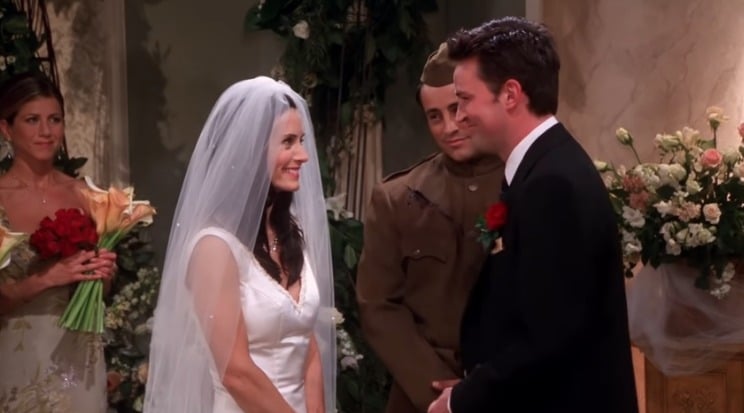 We may never get over this, and we can only assume this Reddit user is some sort of sadist.
According to The Sun, the theory is this:
If you cast your mind back to Friends' fourth season, you'll remember Chandler falling hard for Joey's girlfriend Kathy.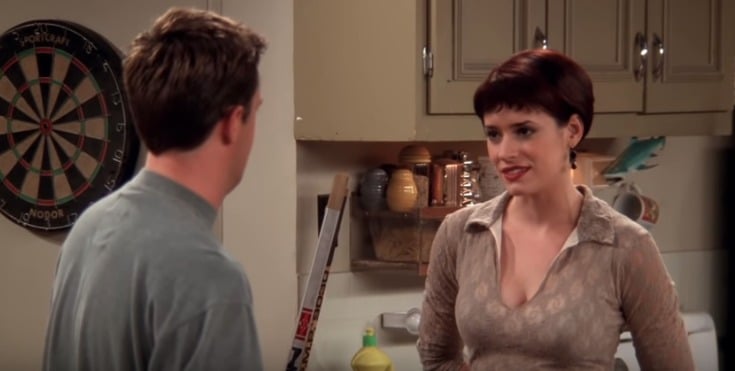 For her birthday, Chandler even tracked down a first edition copy of her favourite children's book The Velveteen Rabbit, but on realising it was too sentimental a gift, he let Joey give it to her.
Kathy eventually figured out who it was really from - and they ended up kissing behind Joey's back.