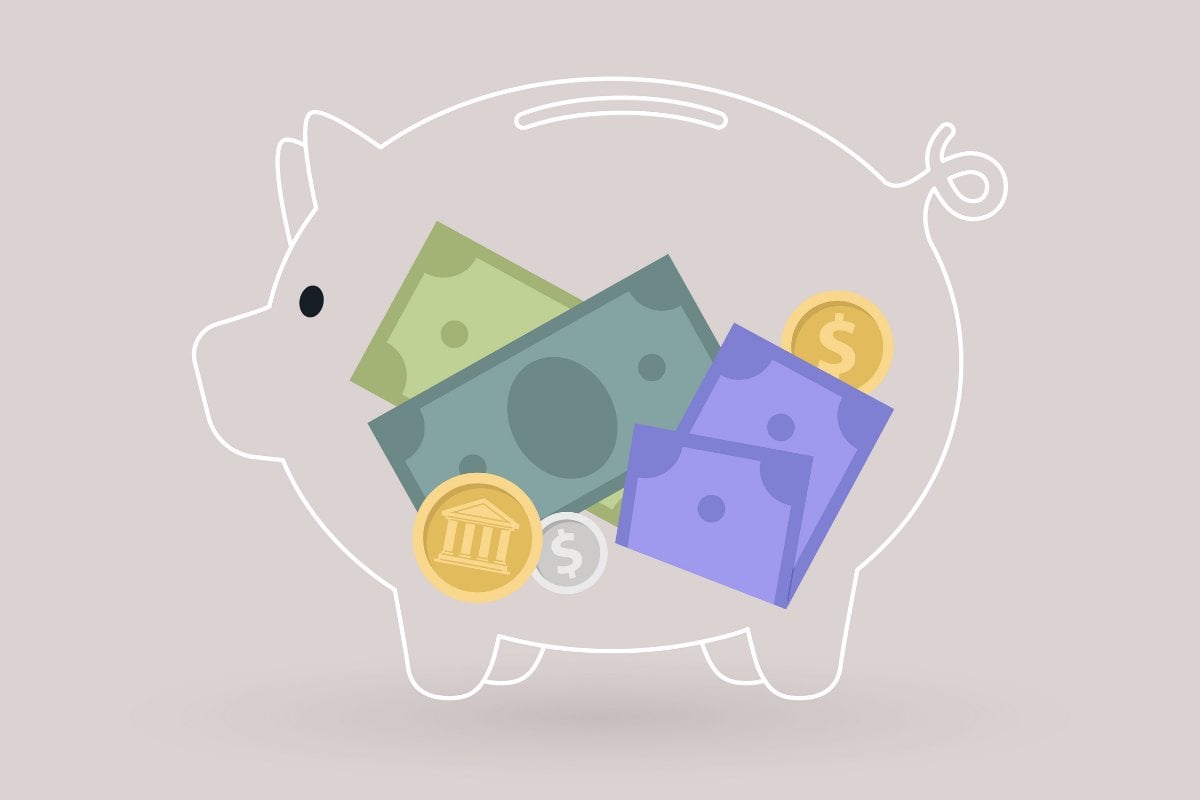 Hi, I'm Emma and thanks to a few unexpected charges in recent weeks, I've come to a very cruel realisation. 
Life can be a little really expensive. And coming up against some sizeable bills when you're not prepared for them is about as fun as missing your bus by a few seconds and knowing the next one won't be coming for 45 minutes. 
(That is to say, it's not.) But back to my story. 
Watch: Four money hacks that don't cut out your daily cup of coffee. Post continues after video.
Last week, I'd booked two tickets to Bali, ordered an express passport (which is way more expensive than you'd think, by the way) and treated myself to all new luggage when I was met with a few painful expenses including:
An overdue electricity bill for $50.
An urgent laptop repair totalling $720. Yes, really.
A parking fine for $270. (Living in Sydney is the biggest scam).
A $200 deposit to see a specialist I've been waiting months to see.
It hurt. It hurt a lot. 
But by some miracle, I managed to front all the charges without as much as a little credit intervention. And to me, a 21-year-old in an entry-level job fresh out of uni, I'd say that's something to be proud of. 
Am I running a secret drug mule agency? No, I'm not. 
I'm on something better... money hacks. 
If you've read anything from me before, you might have noticed that I'm all about finding the quickest and easiest way to success.
And you can bet the same goes for my finances. 
So in the spirit of sharing, I thought I would run through a few of my top money saving hacks that made those unexpected charges just a little less stressful. 
I also asked our Mamamia community to hear what they do, because we could really use all the help we can get, right?
Here's what they had to say. 
Side note: Check out Mamamia's money podcast, What the Finance. Post continues below.
Emma.
I'm all about setting myself money "sprints" aka short-term (often week or month long) financial goals that challenge myself to save some cash.
This month, my money goals include buying no new clothes (second hand is allowed), and avoiding reckless spending nights when I'm out. 
To prevent my inevitable overspending on a night out with friends, I will allow myself a predetermined amount of money (e.g. $50) and will take it out in cash.