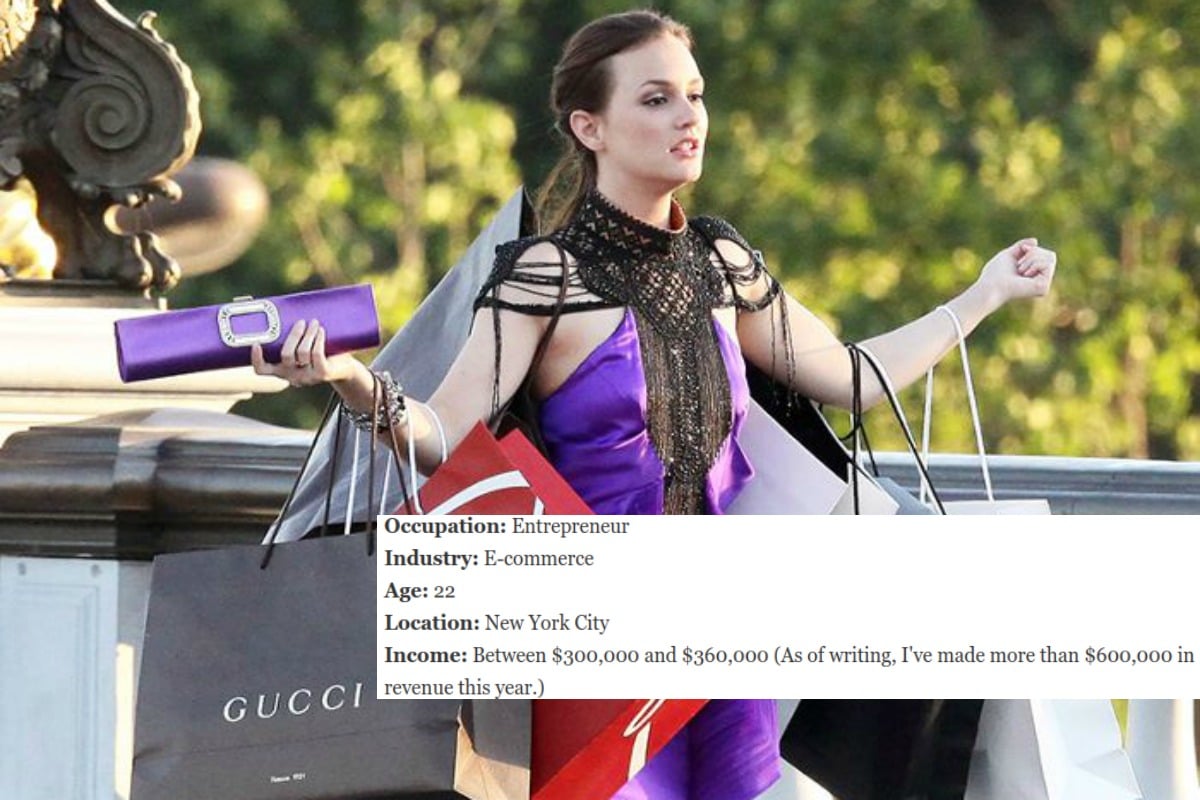 Do you ever dream about being rich?
I'll be honest – I do. A lot.
Thankfully, Refinery 29's regular Money Diaries segment is always around to give me a pervy snoop into the lives of the rich.
But this week, oh boy, it's absolutely baffling.
This week's Money Diaries looks into the life of a 22-year-old living in New York City.
But this is no regular millennial.
No, this is an e-commerce entrepreneur who makes around AUD$34,000 a month.
A MONTH, PEOPLE.
How much have you spent on your wardrobe? Post continues below…
Overall, this anonymous New Yorker takes home around AUD$410,000 a year selling Chinese-made handbags online.
Despite her insane earnings, this "healthy living influencer on Instagram since high school" shares an apartment with two housemates.
And that's just the beginning of her strange spending habits.
Each month, this 22-year-old puts away over AUD$25,000 into her savings account.
"I transfer money from my checking account to savings daily, so I never feel too flush and accidentally buy a Chanel bag," she said.
Wait, so you will casually drop thousands on a Chanel bag, but you won't purchase or rent out your own apartment?
Later on in the money diary, she recounts purchasing a bag online for almost AUD$1000.
One in seven Aussie kids think cash from the ATM is free money. On This Glorious Mess, we discuss why they don't understand money.