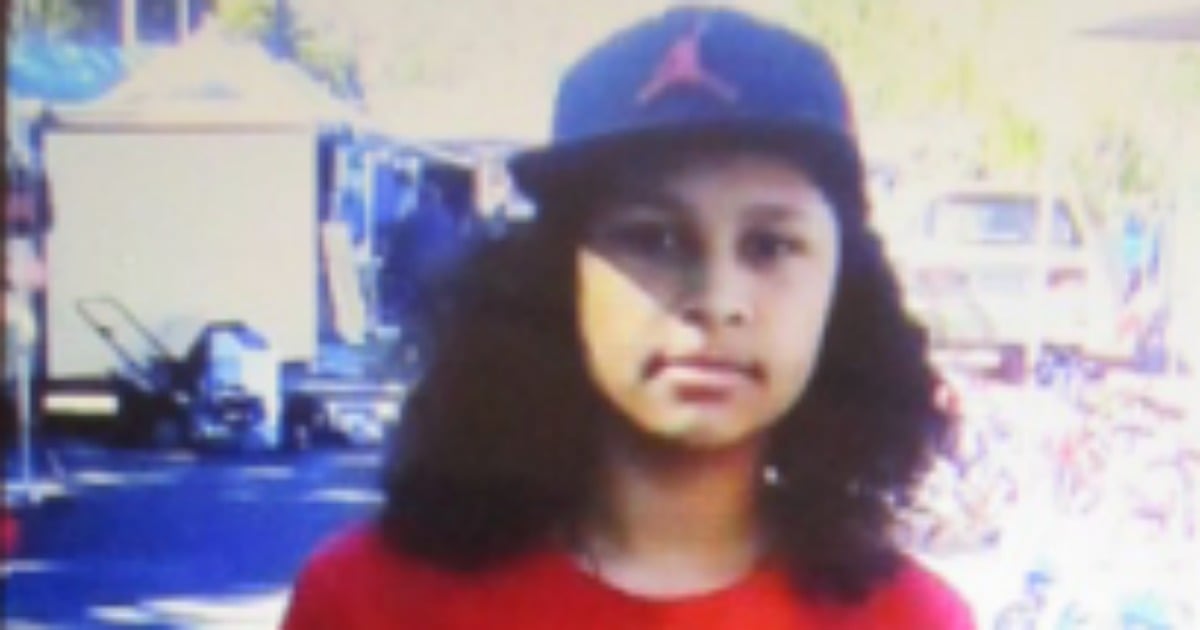 1. Search for missing girl continues.
Police have released an image (above) of a 12-year-old girl missing for the past five days in Queensland, saying they have concerns for her welfare.
The girl was seen last in Logan Centre on August 31. Police believe she may have been using public transport with other teenagers to travel between Logan and Southbank.
She is approximately 160cm tall, Torres Strait islander in appearance, with shoulder length brown curly hair , an olive complexion and brown eyes.
She was last seen wearing a black t-shirt with a white motif on the chest, a black baseball shorts and black shoes.
Anyone with information about her whereabouts should contact Crime Stoppers on 1800 333 000.
2. Child found sleeping at bloody murder scene.
A four-year-old girl was found sleeping at the scene of what police suspect to be a bloody murder-suicide in Sydney's west.
Police were called to the home at Smithfield on Sunday afternoon after a relative discovered the bodies of a man and woman when visiting the property.
According to The Daily Telgraph, neighbours reported that the couple living at the home had recently separated and that the woman and young girl had moved out earlier this year.
Police are still working to determine the circumstances of the deaths.
The child was unharmed.
3. World's deadliest drug arrives in Australia.
A drug believed to be up to 10,000 times stronger than heroin has landed in Australia, reports The Daily Telegraph.
Australian Border Force Officers have reportedly made several seizures of the deadly substance, known as W-18, after it first appeared on the global market just a couple of years ago.
The drugs comes in either pill or powder form and is undetectable in the bloodstream.
4. Mother Teresa becomes a saint.
Mother Teresa has been canonised by the Roman Catholic Church at a ceremony in Vatican City.
More than 100,000 people crowded St Peter's Square to watch the Nobel Peace Prize laureate be officially declared a saint by Pope Francis, 19 years after her death.
The Albanian, who was globally recognised for her charitable work in the slums of Kolcata, India, was credited with two miracles: healing an Indian woman from stomach cancer in 1998 and a Brazilian man from a brain infection in 2008.
Pope Francis's predecessor John Paul II bent Vatican rules to fast-track Mother Teresa to sainthood in 1997 – two years after her death, and therefore three years earlier than traditionally permitted.
Do you have a story to share with Mamamia? Email us [email protected]