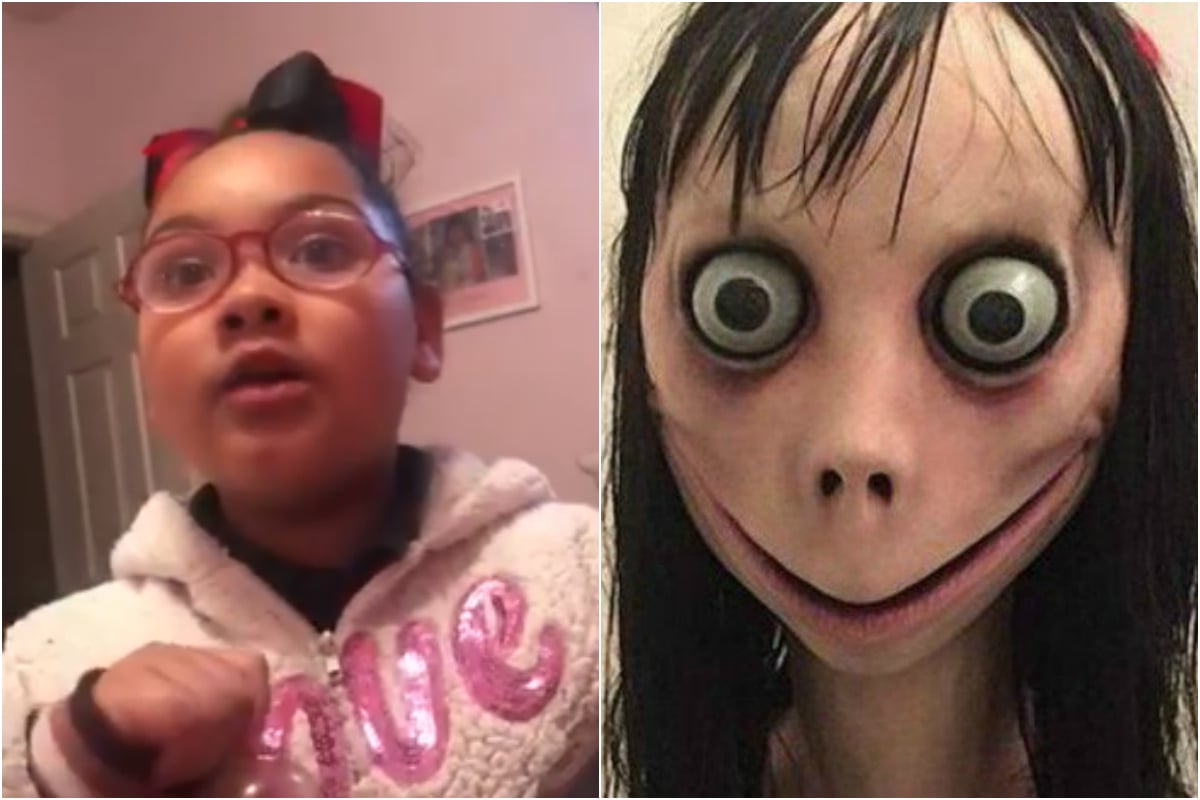 Six-year-old Bre-Andria Roussell was watching a Peppa Pig video on YouTube Kids when a terrifying face appeared on her screen.
It was Momo – an internet character that a sinister individual or group has created using the appropriated art of a Japanese artist as part of a "game" that encourages self-harm. Momo appears to have enlarged eyes, a thin smile and a bird-like body.
The Louisiana girl told her mum, Brittany Roussell, about the scary moment, which the 27-year-old has now shared in a video posted to Facebook.
In the clip, Bre-Andria explains what the character does.
"She could be in your dreams or she could kill you," she says.
"When you call her she's going to answer and then hang up – and then it can start getting freaky.
"You're going to text her if we could be friends and she will say: 'Yes, we can be best friends'.
"But when you come to her house, when she sends you the address, she's gonna actually kill you."
Thankfully, the little girl knows the app and the person behind it is malicious.
"I don't do that app because I don't want to get killed. I don't want that to happen to me so make sure y'all stay safe, OK?"
But other children haven't been so aware.