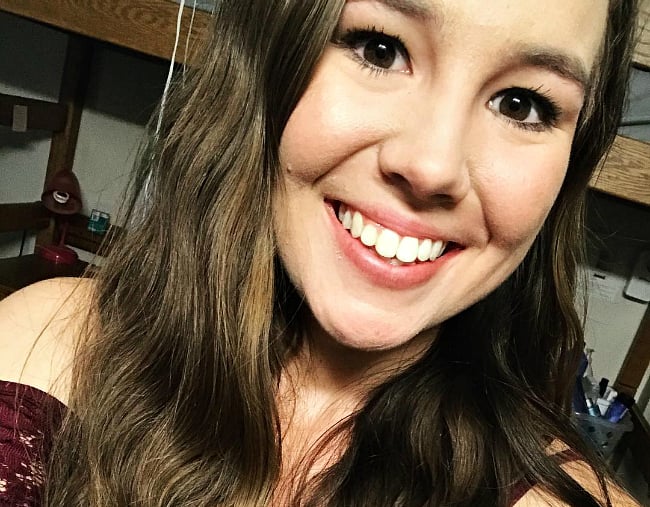 1. Missing student Mollie Tibbetts found dead, five weeks after she went missing.

The body of missing US college student Mollie Tibbetts has been found, five weeks after the she disappeared while jogging in rural Iowa.
The 20-year-old's father, Rob, told FOX News that she was found dead on Tuesday, bringing an end to an intensive search that gripped the US.
The BBC reports a 24-year-old man, named Cristhian Bahena Rivera, has been charged with her murder. Police say Rivera, who is an undocumented migrant, led detectives to Tibbetts' body. He allegedly told investigators he saw her running and followed her until he "blacked out".
The University of Iowa student was last seen running around Brooklyn, a small city in central Iowa, around 7.30pm on July 18. Her boyfriend Dalton Jack  – who police have so far ruled out as a suspect – reportedly received a Snapchat from her at 10pm that night, but hadn't heard from her since. Text messages and calls from her boyfriend went unanswered later that evening and she failed to show for work the following day.
"For a 20-year-old to go missing and completely kind of fall off the grid as far as social media, cellphone, banking activity, that kind of thing, it's obviously a very suspicious and very serious matter," assistant director of the Iowa Division of Criminal Investigation Mitch Morvedt told US's ABC News at the time.
In a statement, Iowa's Division of Criminal Investigation stated that a body was located by law enforcement authorities in rural Poweshiek County on Tuesday. A press conference will be held today.
2. Malcolm Turnbull not in the clear after leadership challenge.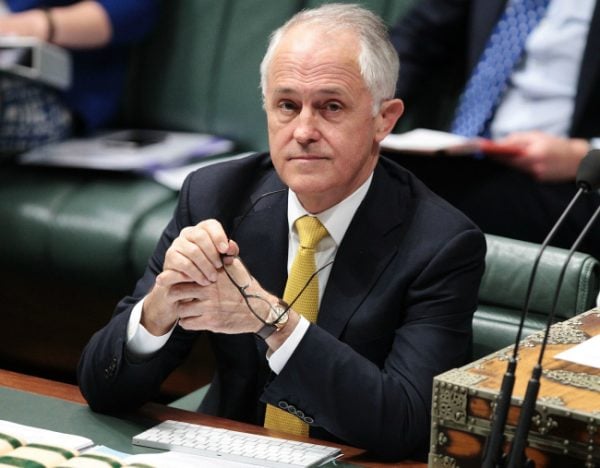 Malcolm Turnbull has seen off one leadership challenge but could face another within weeks as ministers who voted against him offered their resignations.
The Prime Minister defeated ex-Home Affairs minister Peter Dutton 48 votes to 35 in a snap leadership ballot on Tuesday morning, and then appealed for the party to unify.
"We know that disunity undermines the ability of any government to get its job done," Mr Turnbull told reporters.
"We've got to put 25 million Australians first. They hate it when we are talking about each other."
But he faced a flood of resignation offers from ministers who voted against him, including Assistant Treasurer Michael Sukkar and Cybersecurity Minister Angus Taylor.
Mr Turnbull refused their offers, hoping instead to heal the wounds, but he did accept International Development Minister Concetta Fierravanti-Wells' resignation after she wrote a scathing letter.
Trade Minister Steve Ciobo and Human Services Minister Michael Keenan released statements offering support to the Prime Minister after it was reported they had also voted for Mr Dutton, along with Health Minister Greg Hunt.
Mr Turnbull reportedly asked all three ministers to stay on.
Mr Dutton resigned from his position despite an offer to stay in cabinet, and he refused multiple chances when questioned by reporters to rule out another challenge.
Some Liberal MPs believe Mr Dutton's failed challenge is the beginning of the end of Mr Turnbull's prime ministership, and there may be another leadership ballot later this week or when parliament comes back in September.
But the ABC reported at least three Nationals would quit the coalition and move to the cross-bench if Mr Dutton becomes prime minister.
Mr Dutton started talking about his "lighter side" immediately after resigning from cabinet, and said his public portrayal as a hard man came with the immigration job.
"When you're stuck in front of a camera talking about the serious issues of national security and border protection, it's pretty hard to crack a smile," he told Sky News.
Mr Turnbull called the spill after a week of leadership speculation from Liberals angry with his National Energy Guarantee.
The coalition has lost 38 successive Newspolls to Labor, eight more than Tony Abbott's record. However, Mr Turnbull has consistently rated higher than Bill Shorten as preferred prime minister.
3. Man charged after NSW dad found fatally burned on the side of the road.
Whitebridge: A taxi driver has described the horrifying moment he found a man sitting beside a road early this morning with burns all over his body. Wade Still, 23, told the cabbie he'd been set on fire and knew who did it. @ebatten7 #7News pic.twitter.com/SzUR5id1XA

— 7 News Sydney (@7NewsSydney) August 20, 2018
A man is due to face a NSW court charged with the murder of a young father who was found fatally burned by the side of a road.
Wade Still, 23, was found by a taxi driver in grass by the road at Whitebridge, near Newcastle, in the early hours of Monday.
A 35-year-old man who allegedly knew Mr Still attended Belmont Police Station on Tuesday and was charged with murder. He is due to appear in Newcastle Local Court later on Wednesday, police said.
James Madden, the taxi driver who found the badly burned Mr Still lying on the side of the road, said the man spent his final minutes in agony.
"He was screaming at the top of his lungs. 'I'm dying, I'm dying' he was screaming. It was terrible," Mr Madden told Seven News.
"He was very burnt and blistered, there was very little clothing left on him."
He was treated by paramedics at the scene, but his injuries were too severe and he died en-route to Sydney's Royal North Shore Hospital.
4. Laws to decriminalise abortion to be introduced in Queensland parliament.
Laws to decriminalise abortion are set to be introduced in the Queensland parliament.
Queensland is one of only two Australian states (NSW is the other) that still outlaw abortion. The laws will be introduced on Wednesday.
One of the state government's election commitments was to introduce the laws during this term of office, after moves to introduce the changes last term were derailed by Independent MP Rob Pyne.
Mr Pyne introduced his own legislation to decriminalise abortion which had to be dumped due to a lack of support because the bills would have introduced legal complications for women and their doctors.
The government then sent its own legislation to the Queensland Law Reform Commission, which made several recommendations to the government in July.
Under the new laws, women would be able to ask to terminate pregnancies up to 22 weeks and "safe zones" of 150 metres would be in place around clinics to stop women, their loved ones and staff from being harassed.
Medical groups including the Australian Medical Association Queensland and women's rights advocates have welcomed the laws.
Religious groups are strongly opposed to the measures, with anti-abortion organisations already conducting polling to support their position and holding prayer vigils outside Deputy Premier Jackie Trad's electorate office.
Labor MPs will be allowed a conscience vote on the emotive issue, while the Liberal National Party opposition says it will wait to see the bill before deciding whether its MPs will be free to vote with their conscience.
The bill is expected to be debated and passed before the end of the year.
5. President Donald Trump's former lawyer has reportedly accepted a plea deal.
US President Donald Trump's former lawyer, Michael Cohen, has reached a plea bargain with federal prosecutors in New York on campaign finance violations, bank fraud and tax evasion, news media outlets are reporting, citing unnamed sources.
Cohen, 51, surrendered to the FBI, CNN said. He was to appear in federal court in Manhattan at 4pm local time on Tuesday, a court official told Reuters.
News that Cohen had entered into a plea agreement followed a report earlier in the day by NBC News, then others, that he was discussing a deal with prosecutors.
The plea bargain could increase legal risks for the president, as it raises the possibility that Cohen will provide information to US Special Counsel Robert Mueller in his investigation into Russian meddling in the 2016 election and possible coordination with the Trump campaign.
Trump has repeatedly denied any collusion and has called the Mueller investigation a witch hunt. Russia has denied meddling in the election. US intelligence agencies have concluded Moscow interfered.
Cohen was part of Trump's inner circle for more than a decade, working as his personal lawyer at the Trump Organization and continuing to advise the president after the election. But their relationship has frayed in recent months.
Lanny Davis, a lawyer for Cohen, declined to comment. Cohen and another of his lawyers, Guy Petrillo, did not immediately respond to requests for comment on the earlier reports.
The probe is being led by the office of US Attorney Geoffrey Berman in Manhattan. A spokesman did not immediately respond to requests for comment.
Federal agents had seized documents and files from Cohen in April that stemmed from a referral from Mueller's office.
Cohen once said he would "take a bullet" for Trump, but their relationship has deteriorated since the April FBI raid on Cohen's office, hotel room and home.
The New York Times reported on Sunday that federal prosecutors were focused on more than $US20 million in loans obtained by Cohen from taxi businesses owned by him and his family.
The loans are part of the investigation into whether Cohen committed bank and tax fraud, and for possible campaign law violations linked to a $US130,000 payment to adult film star Stormy Daniels.
Mueller's investigation, which began in May 2017, has resulted in the indictment of more than 30 people and five guilty pleas.