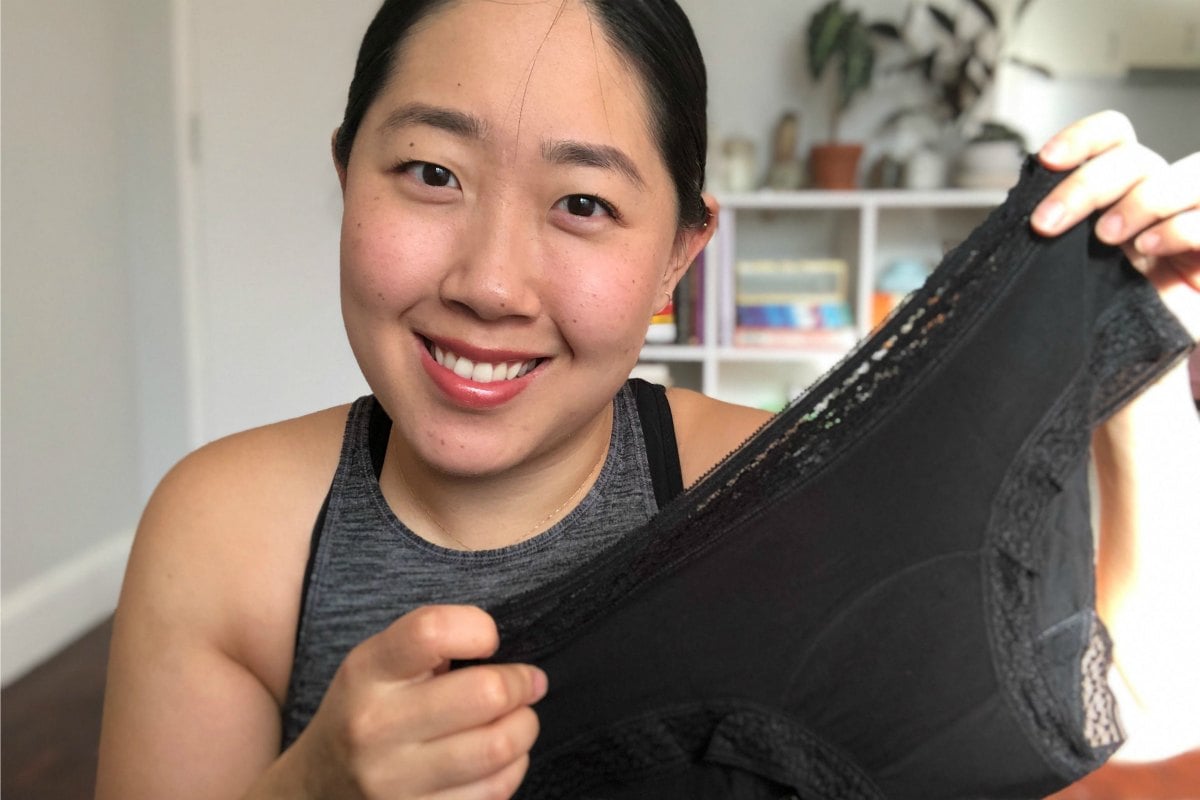 It was a Thursday afternoon when a particularly unassuming package landed on my desk.
Inside was six pairs of Modibodi period-proof undies and a pair of their activewear three-quarter leggings. I had volunteered myself to go for an entire period without tampons, pads or a period cup. *GULP*
If you're of the environmentally-conscious type, then you're probably well-aware of the revolutionary invention of period underwear, with Aussie company Modibodi leading the movement.
They produce zero-waste undie and clothing alternatives to your classic pads and tampon situation, and because you can wash and re-wear their pieces time and time again, nothing goes into landfill. Thanks to technological advancements in fabric science (yes, such a thing exists), they also use their super thin, 3mm, patented Modifier Technology™ and Modifier Air Technology™ to keep you feeling dry, fresh and positively odour-free all day.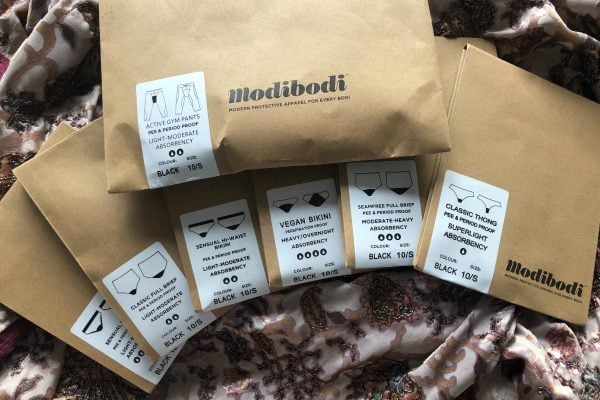 Now, to the products. To get each other on the same (period) page, here's what you need to know about my time of the month. This is the point where I'd apologise for going into 'too much information' territory, but I think we're past that.
I normally have a light to medium flow which lasts five to six days. Days two and three are the heaviest, before things taper off, and my normal period routine is to use a period cup or tampon with a pad or liner.
However this cycle would be a different rodeo. Instead I'd be using a selection of Modibodi pieces which included the following:
Also, as a size reference, I'm generally a size 8-10 in bottoms and I wore a Size 10 / S in Modibodi underwear. I'd describe their fit as 'true to size'.