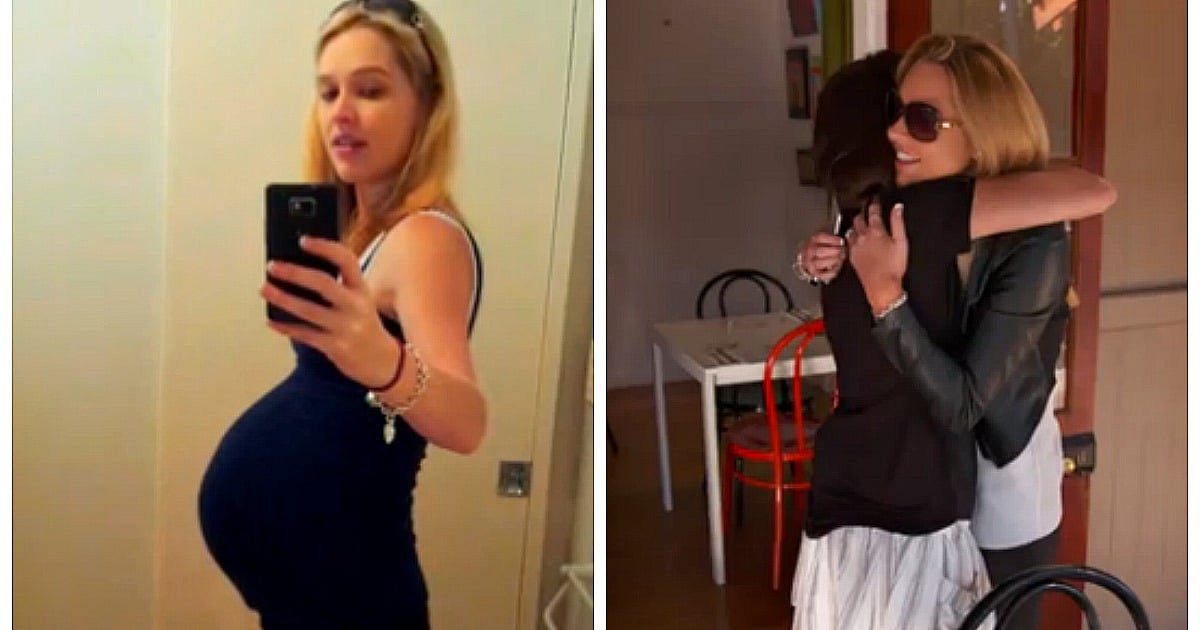 An Australian woman fell pregnant just weeks before her surrogate's due date in a pregnancy that truly defied the odds.
Lauren Litchtnauer underwent 21 unsuccessful IVF treatments in her bid to fall pregnant to husband Myron.
The process saw the want-to-be mum suffer four miscarriages in a journey that consumed years of her life.
Desperate to help, friend Rosie Luik, a Brisbane-based model, stepped in to become the couple's surrogate.
The friends shared their emotional story on Sunday night's episode of Sixty Minutes.
"I think every woman out there who's ever wanted a baby or had a baby would know exactly how it feels," Lichtnauer said.