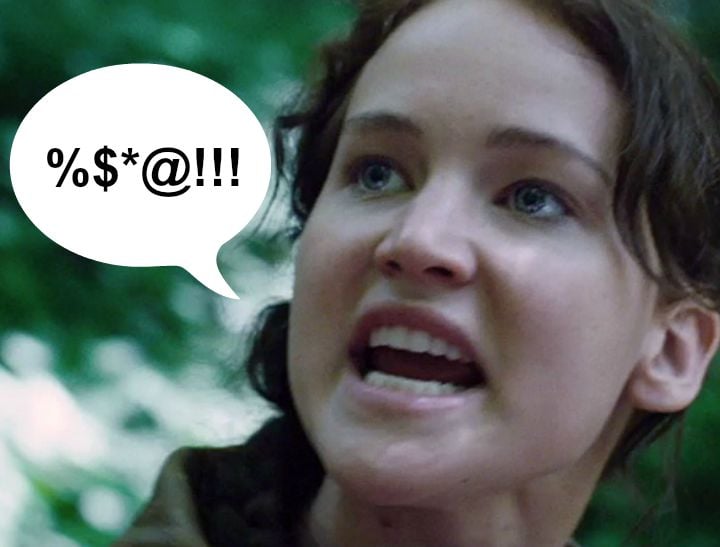 The odds are certainly not in this graphic designer's favour…
Somebody's going to get fired.
The new poster for the much anticipated next instalment of the Hunger Games is attracting a lot of attention. Though perhaps not for the reasons you'd expect.
Mockingjay- Part 2 is set for release in 100 days. So, the studio released a brand new poster to excite the series' loyal fans. Only- they made a mistake. Of the four-letter-word variety.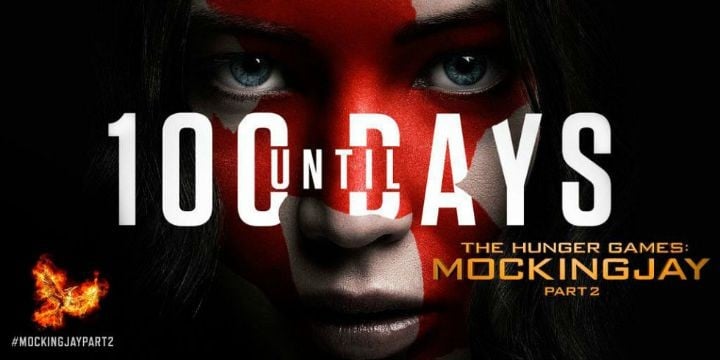 The poster is dark and moody, and it's as epic as you would expect from such a high-action franchise. It features an intense close up on protagonist Katniss Everdeen's (Jennifer Lawrence) eyes, covered in war paint and emblazoned with the phrase- "100 Days Until The Hunger Games: Mockingjay Part 2."