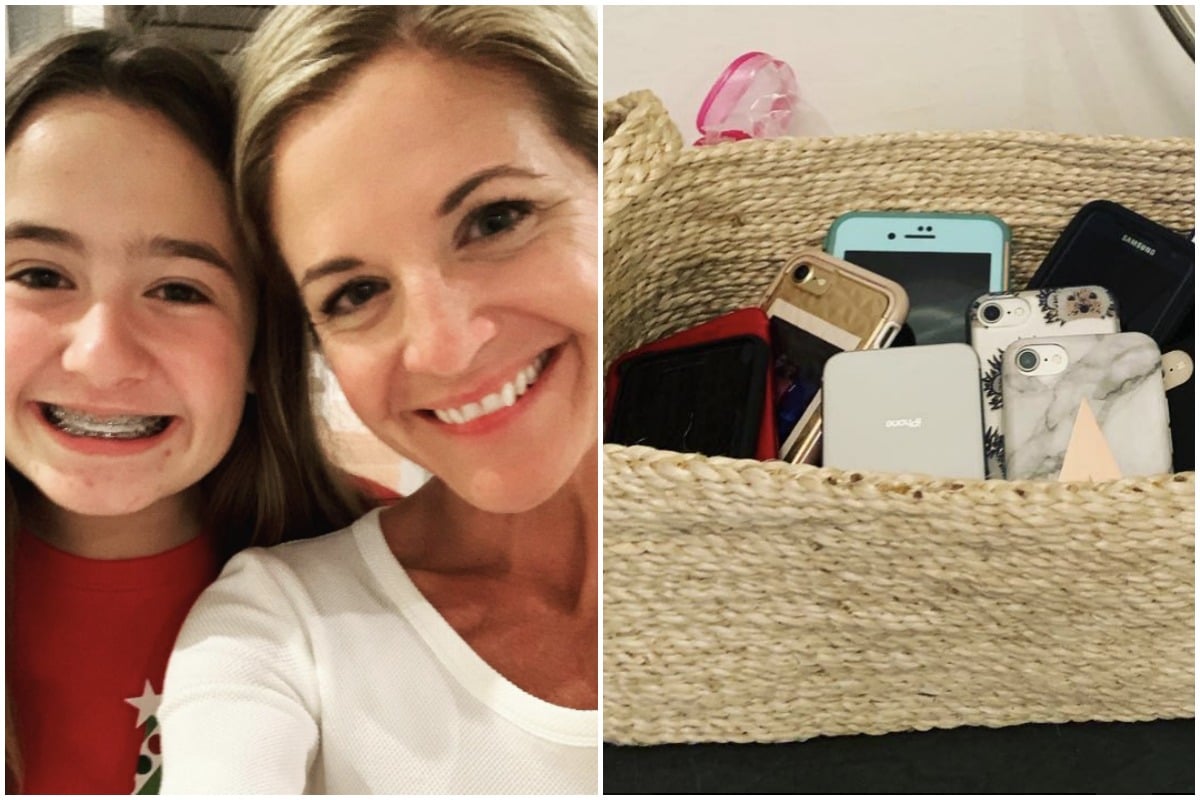 How to manage device time for your children is a minefield for any parent in 2019, but one mum has implemented a genius plan for when her kids have friends over.
Glennon Doyle, the the brains behind popular blog Momastery and author of the number one New York Times best-selling memoir Love Warrior, helpfully shared her rule on Instagram recently.
Earlier this week, Doyle, who's a mum of three, posted a photo of a basket full of at least 11 mobile phones.
"I love my kids' friends so much that I want them to talk to each other at our house," the 41-year-old explained in the post.
"So Abby and I have them check their phones at the door. Which we can do cause we're the bosses of this house."