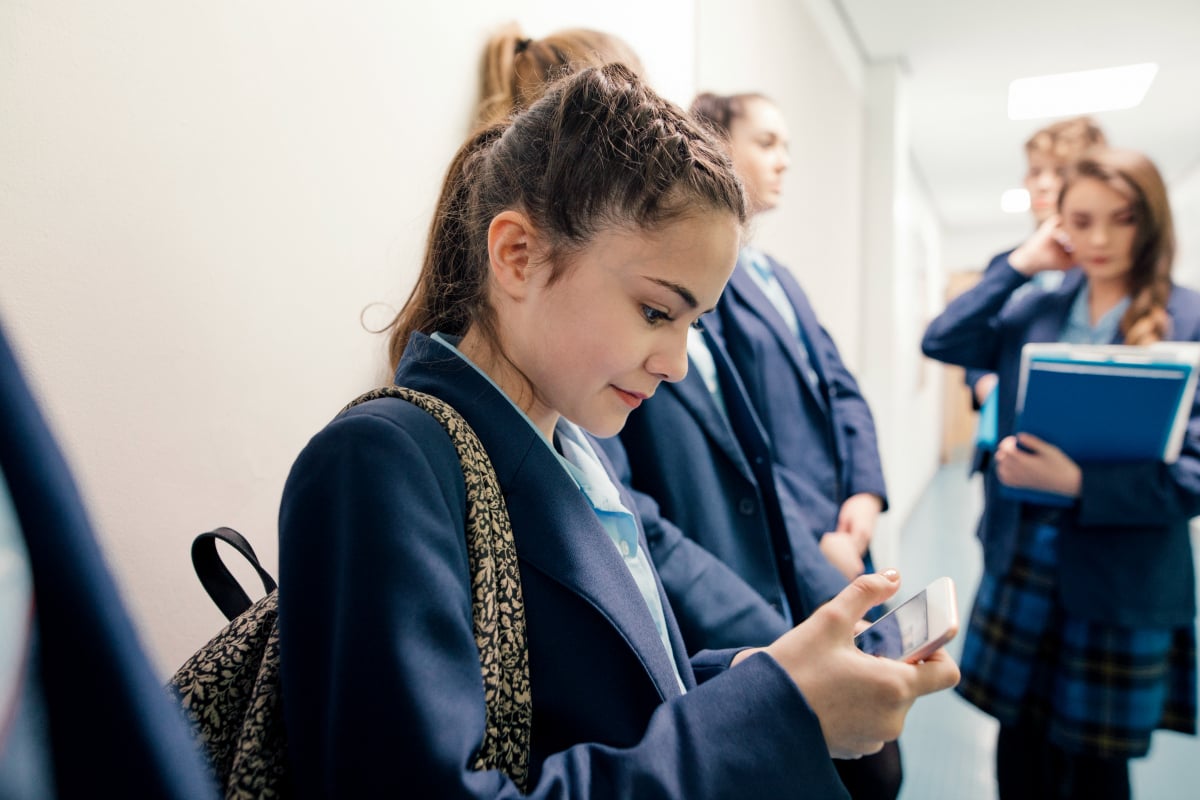 A total phone ban for students in Victorian public schools has been introduced, with the State Government employing one of the world's strictest stances on mobiles in the classroom.
It will take effect at the beginning of term one in 2020, and will see students being made to turn off their phones and keep them in their lockers during school hours.
Announcing the new move, Education Minister James Merlino said the ban is designed to mitigate distractions and cyberbullying in the schoolyard.
"This will remove a major distraction from our classrooms, so that teachers can teach, and students can learn in a more focused, positive and supported environment," Merlino said in a statement.
"Half of all young people have experienced cyberbullying. By banning mobiles we can stop it at the school gate."
Merlino further said on Twitter he knew the announcement would not "be universally popular" however he believes "banning mobile phones at schools is the right thing to do."
But what do teachers, those who will ultimately be the ones enforcing the new rule, think of this new ban?
Here are just seven teacher's opinions on what the new phone ban means for them.
Amanda* – "Great idea in theory."
I teach year six in NSW at an independent school.
Phone usage is becoming problematic in primary school. I once had a mother call her sons mobile so much in one day that I eventually picked it up and told her it was inappropriate. It was because her son had forgotten to take canteen money.
Boy, was she unhappy I did that. Even when we insist no phones, the children get emails and WhatsApp messages on their iPads.
The phone ban is a great idea in theory. Students do not need to be contacted at school. If they do, call the school and of course we will pass on anything. Things like change in transport, sport times etc. do happen but the school is happy to manage these emergencies. We are on the side of families. That's why we want ban phones.
Watch: Things teachers never, ever say. Post continues after video.