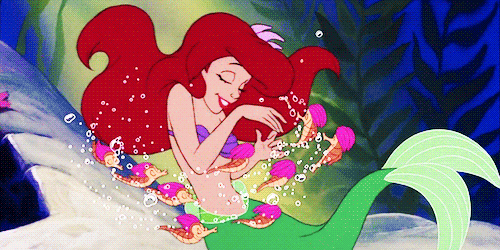 Growing up as a young girl in the '90s, to say that Disney movies were part of my childhood would be a vast understatement. Disney movies were my childhood.
Whether it was Beauty and the Beast or Aladdin, there was very little no suspicion about what would be playing on repeat in my VHS player every day after school or over the weekend.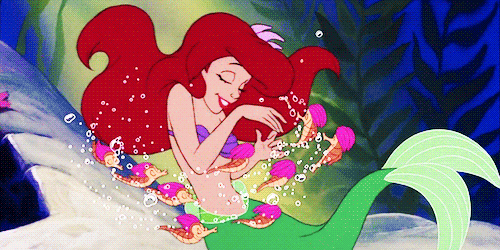 "Disney movies were my childhood." Image: Giphy.com
As a now 27-year-old, I'd seen ads for Disney's latest movie Moana, and I was immediately struck by something. Something different. Looking into Moana's eyes she looked strong, confident and sure of herself. She looked at me with a smirk on her face and an oar across her shoulders. I wondered to myself, what did she know that I didn't?
Moana sat at the front of the scene, not at the back. She demanded my attention and I immediately wanted to know more about her. She was so striking that I barely noticed a large man to her side with his arms crossed in front holding a hook.
That's why when I was given the chance to go the cinema and watch the movie for myself, I was busting to go. There we sat, myself, my mum, my sister and my niece. Three generations of women all with their boxes of popcorn waiting patiently to see the same movie.
We were introduced to Moana's grandmother, Gramma Tala, who told a tale of Te Fiti, an island goddess who gave out the force of life from her highly coveted heart.
That's when it was stolen by a demigod named Maui and the island of Te Fiti began to crumble. Gramma Tala tells of a person who will be chosen to journey beyond the reef, find Maui and sail with him across the ocean and to restore the heart to save the people of the island.
At this point we are introduced to Moana, who even as a young child burst with life, laughter and exuberance.