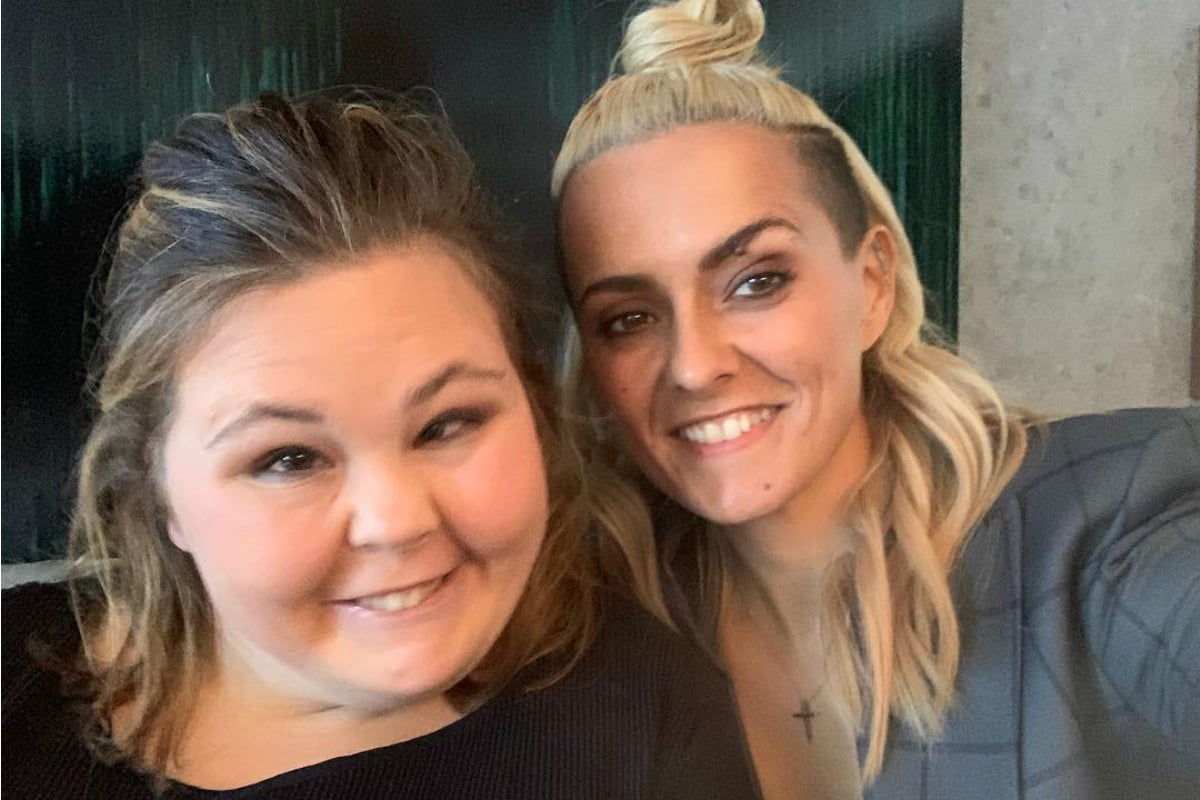 AFLW player Moana Hope knew her sister Lavinia would be devastated by the news that her school — "her favourite place in the world" — is being shut down.
Lavinia, 26, lives with Möbius syndrome, a rare neurological condition, and has attended the Melbourne City Mission's Bridges Day Program for eight years.
The program, open since 1992, supports those with intellectual disabilities, and teaches basic life skills like cooking and how to call triple zero.
But as Moana explained on Instagram, this week she was informed the service was closing down because it was no longer financially viable under a new National Disability Insurance Scheme (NDIS) funding model.
The program, now set to shut in September, supports 90 students.
Moana, who is Lavinia's primary carer, posted a heart-wrenching video of the moment she broke the news to her sister on Friday.