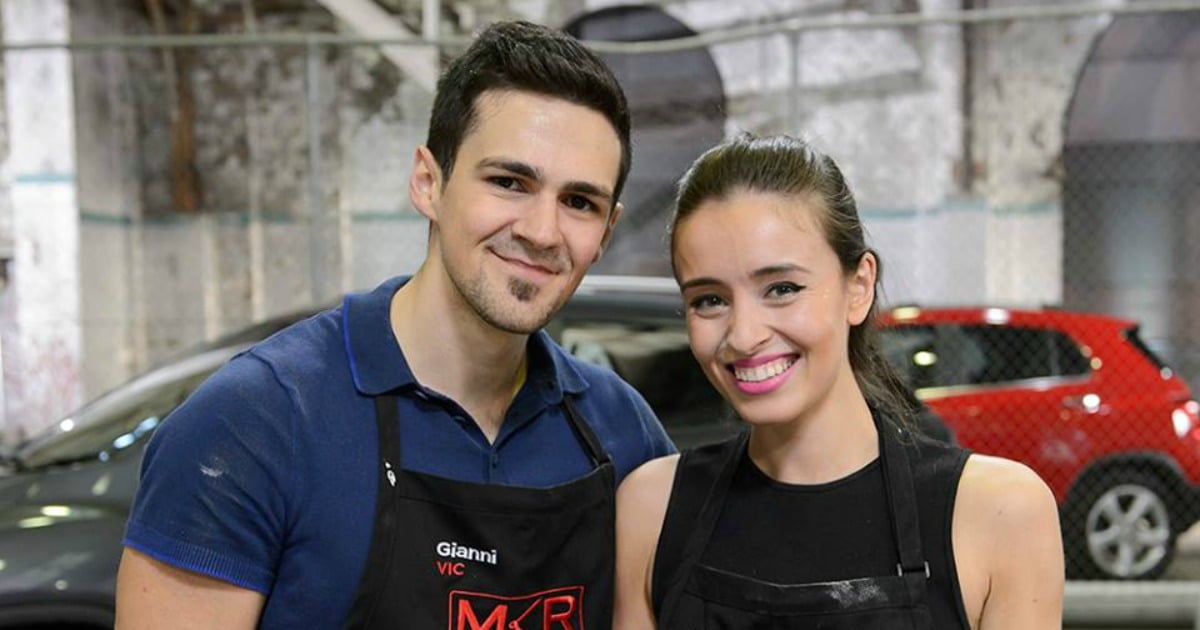 She and her partner Gianni might be the "villains" of the current season of My Kitchen Rules, but that doesn't mean the competition was easy for contestant Zana Pali.
The 25-year-old lawyer said her weight fluctuated throughout filming, revealing she would sometimes drop several kilos in just a matter of days.
"Whenever we had some stress, I would drop four kilos in, like, three days," she told New Idea. "It was crazy. There were days I literally forgot to eat, it was that stressful."
Zana, who once said she'd eat "carbs, custards, bread and hot chips" over a salad every time, found her loss of appetite baffling.
"I literally almost collapsed. I was so tired and stressed all the time, I can't even explain it."
She also revealed the constant cooking caused her shoulder to collapse, which meant that on top of being exhausted she was also suffered from chronic pain the whole time.
"I could barely hold it up — it just dropped. I was in excruciating pain, and I was all strapped up. There was nothing anyone could do. It was really bad."
As anyone who caught the epic cook-off on last night's episode can attest, Zana doesn't let anything get in the way of winning (not even the safety of her partner's hands) and despite her struggles, she says she was never tempted to go home early.
She did, however, shed a few tears during painful physical therapy and cortisone injections she needed to treat her injury.
"I didn"t cry at my wedding, I don't cry in my everyday life," she said. "I knew I had to power through. I was just angry that I hadn't taken care of myself."
Can't get enough MKR? Watch what happened when Mamamia went on a date with Manu.