Along with her team-mate and best friend Marcos, Jessica was booted off My Kitchen Rules on Sunday night. And now the show's 'villain' is claiming she's actually super nice and not villain-like at all.
Big surprise.
The carb-conscious (is she, though?) contestant has told the AAP that she was edited to fulfill the bad-guy role on Channel 7's popular cooking program.
Every reality show has to have one, right?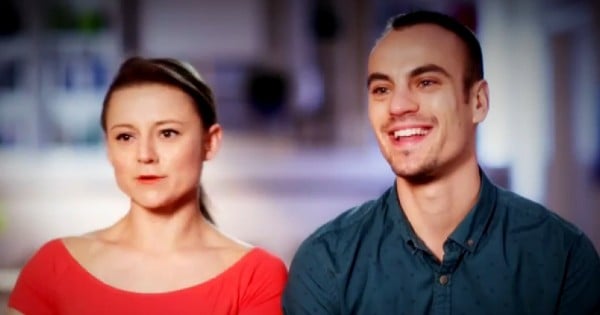 Jessica said that she was, "A little bit anxious, not knowing what's going to air," but was well aware she had been cast as the show's villain, and watched the program with trepidation.
Somewhat unsurprisingly, Jessica has blamed her characterisation on editing, stating that producers only use, "half a sentence or half a conversation goes to air. It's whatever half they want… So if I say, 'I don't normally eat rice, but if I was to, I'd have half a cup of brown rice because that's the smart nutritious option', only half of that would go to air."
Even when she is shown being lovely, Jessica can't win. Her competitors were completely thrown by it (via Channel 7). Post continues after video… 
Could this be an attempt to justify her sudden shift from questioning Manu's love of sauce (how very dare you) to serving up on of the most carb-heavy menus in the competition?
Jessica isn't the first reality TV star to speak out against their portrayal. And she probably won't be the last.
Emily Simms, who was competing for the love of Bachie Sam Wood on the last season of The Bachelor Australia, took to Instagram to post about her disappointment in the way she was depicted.