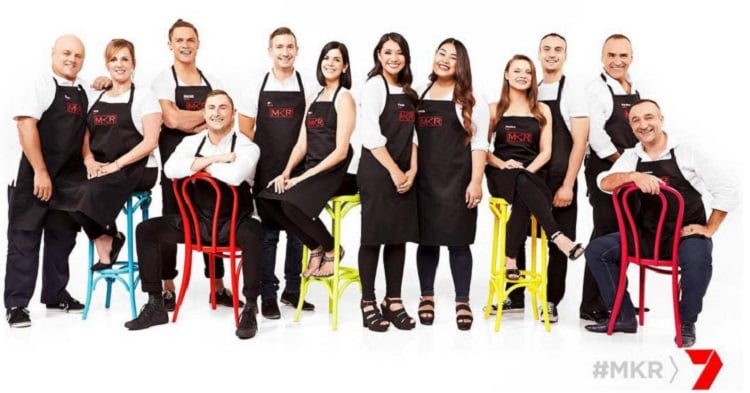 They've been keeping quite the big secret, our old friends Nev and Kell. For three months the pair, who appear very much in love on this season's My Kitchen Rules, have kept their engagement quiet while they filmed the show. And now they can finally open up to New Idea (and to us!).
Nev, in true-blue Aussie style, popped the question at their local steakhouse over lunch. As any man does. But Kell wasn't bothered, saying she "gets spoilt all the time" by her husband-to-be.
As for the ring, which appears on this weeks cover of New Idea, Nev is pretty certain it's a gold-class winner. 'I picked this beauty out myself – eat your heart out, James Packer!' he boasted.