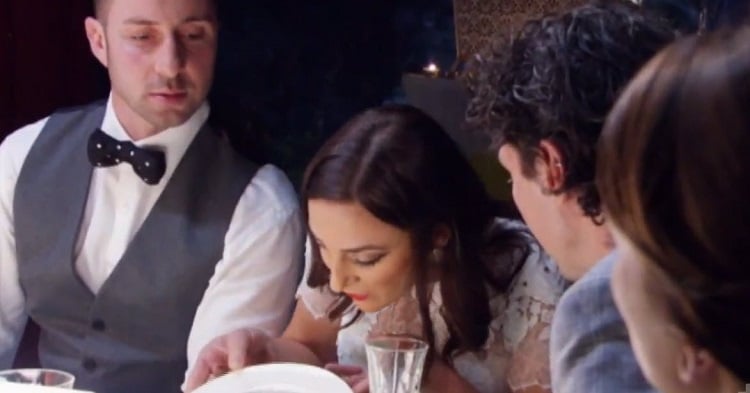 A strand of hair staring back at you in the middle of your food.  It would be enough to put you off your meal.  But what happens when that meal is being served to you on My Kitchen Rules?
Do you push it aside and pretend you never saw it? Or do you cry 'HAIR' and bring it to everyone's attention at the table?
Do you eat the food or not?
Or, do you just pull this face.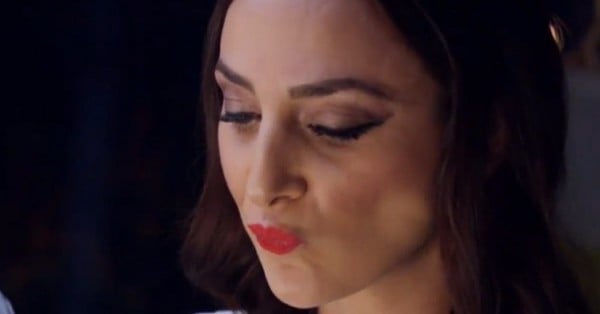 One half of controversial husband and wife team, Lauren, went with the latter on last night's episode, after finding a strand of hair in her entree of Salmon Croquettes with Lime Aioli.
But after much analysis, fans of the show aren't so sure if the hair came from cooks Lisa and Hazel, instead suggesting that they think Lauren planted the hair on her own plate.
You might even be able to pinpoint in pictures where she came up with the plan.
Thinking….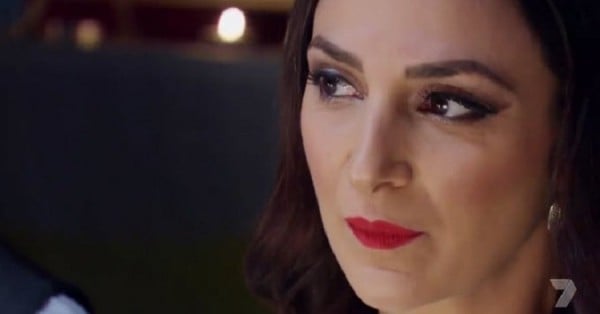 Ah-ha!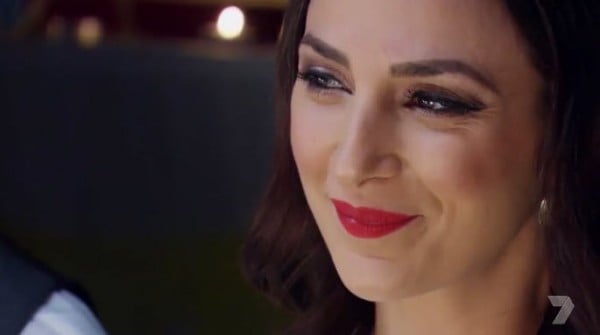 One commentor wrote on the show's Facebook page, "I am dubious… Why did the two girls talk about hair in their food during the prep time??? Coincidence?? Why did they show the girls clearing the plates??? Never in as many seasons have I seen this. 1 in 14 chance of getting the plate with hair and the drama queen gets it?? Coincidence?? I think it is a setup from the production team to create drama."
Interesting…
Others suggested the plate had been tampered with, commenting that when Lisa and Hazel placed the plates down in front of their fellow contestant's, the croquettes were very close together, yet the hair appeared in a big gap on the plate.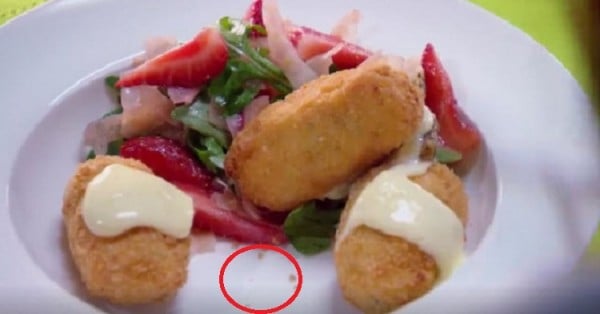 Others found it odd that the team came back to clear the plates after the contestants had finished eating.
"I have watched MKR since episode 1 and I have never seen a team come back in to clear up. Very odd that it happened on a night when there was a problem with a dish," a fan wrote.
Even more damning is that both Lisa and Hazel had their hair tied back.
"The girls both have their hair tied back. Who's hair is it? Never have we seen the cooks clear the table. We thought the producers have some one do it," added another fan.
Do you think the hair on Lauren's plate was planted? 
Watch: Try our amazing three-ingredient-recipe for scones….