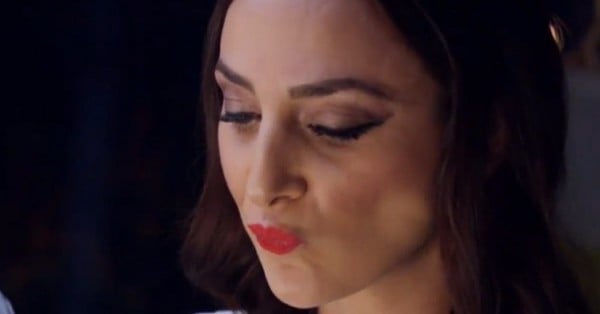 A strand of hair staring back at you in the middle of your food.  It would be enough to put you off your meal.  But what happens when that meal is being served to you on My Kitchen Rules?
Do you push it aside and pretend you never saw it? Or do you cry 'HAIR' and bring it to everyone's attention at the table?
Do you eat the food or not?
Or, do you just pull this face.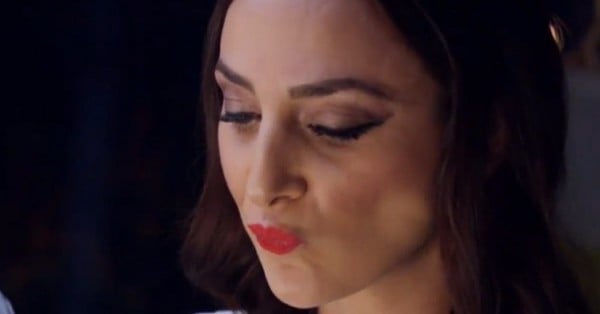 One half of controversial husband and wife team, Lauren, went with the latter on last night's episode, after finding a strand of hair in her entree of Salmon Croquettes with Lime Aioli.
But after much analysis, fans of the show aren't so sure if the hair came from cooks Lisa and Hazel, instead suggesting that they think Lauren planted the hair on her own plate.
You might even be able to pinpoint in pictures where she came up with the plan.
Thinking….