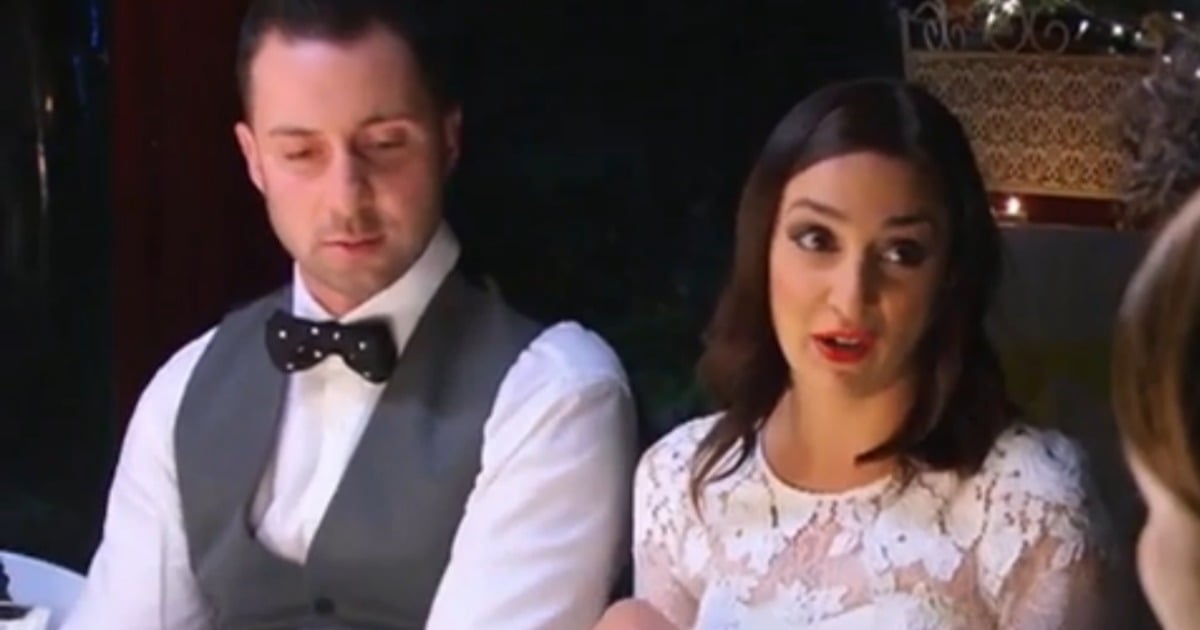 Controversial couple Lauren and Carmine, aka this year's most evil My Kitchen Rules contestants, are set to become the first couple to refuse to eat a dish in MKR history.
Channel Seven's latest "sneak-peak" for Sunday night's episode reveals that the husband and wife team will flat-out refuse to take part in eating the food that is served to them by competitors Lisa and Hazel.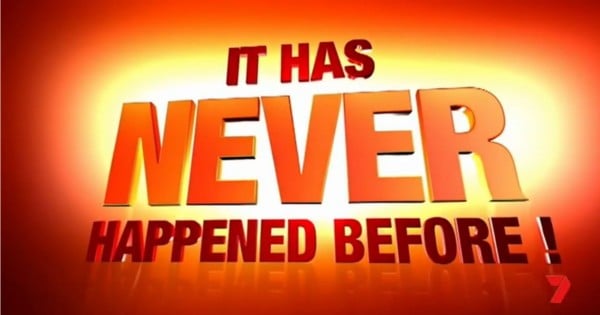 The move comes after the duo have already caused a stir amongst the MKR contestant pool with a harsh and strategic voting system that disadvantages other contestants.
Watch: Try our amazing three-ingredient-recipe for scones. Post continues after video.