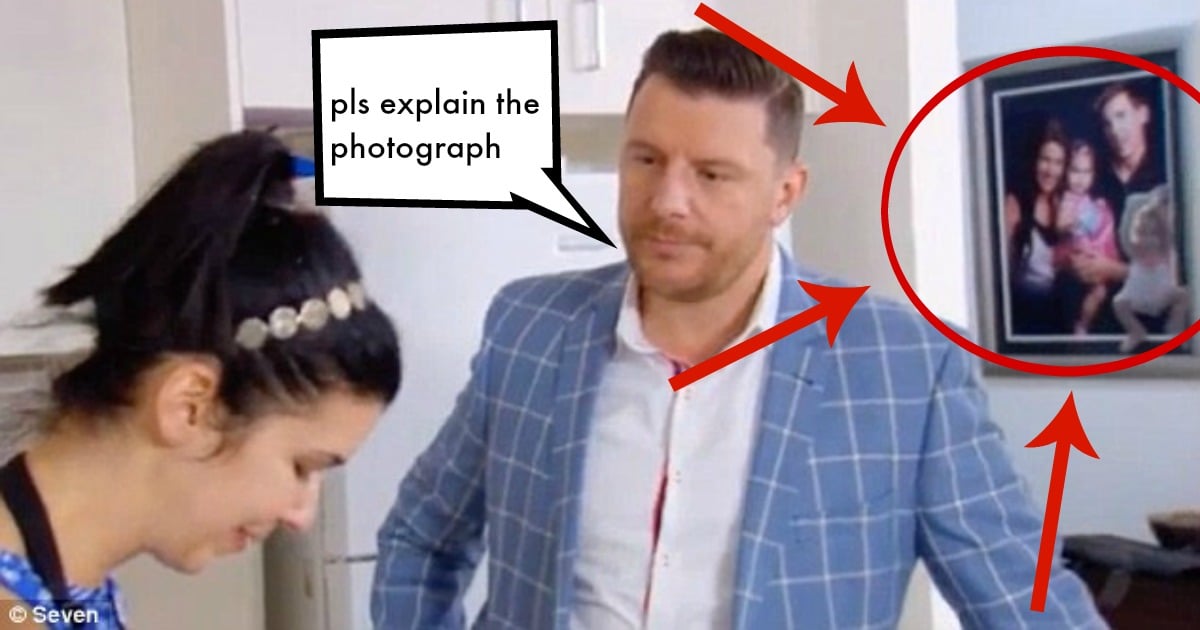 Who would have thought that a seemingly innocent framed photo would cause so much controversy?
Last night's episode of My Kitchen Rules has sent fans into a spin and begging the question: Who's house did lovebirds JP and Nelly really cook in?
Screen-grabs of a suspect framed photograph have inundated social media, and THE PEOPLE WANT ANSWERS, DAMN IT!
Let's examine a close-up of the suss and completely incriminating family portrait below: