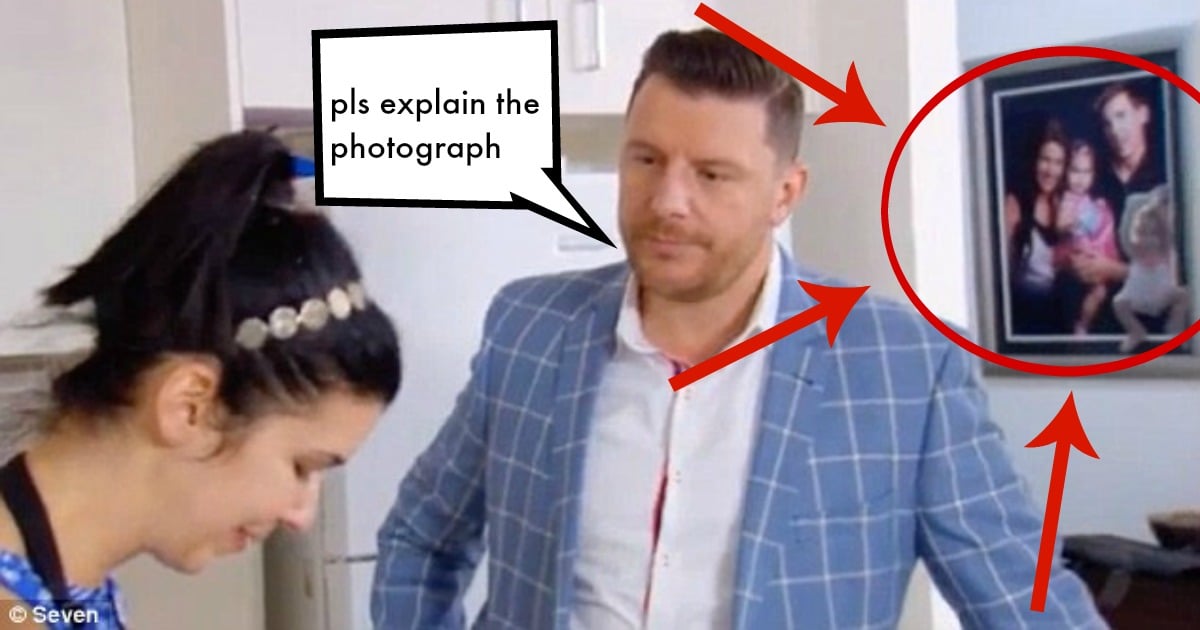 Who would have thought that a seemingly innocent framed photo would cause so much controversy?
Last night's episode of My Kitchen Rules has sent fans into a spin and begging the question: Who's house did lovebirds JP and Nelly really cook in?
Screen-grabs of a suspect framed photograph have inundated social media, and THE PEOPLE WANT ANSWERS, DAMN IT!
Let's examine a close-up of the suss and completely incriminating family portrait below: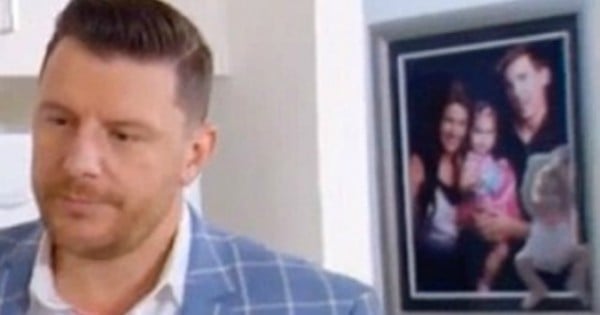 That's right. What you see is a portrait of a young family. A young family with a young child. And – AND – a highly unusual cut-out photo of a baby stuck on top.
I'm going to remind you of a very vital piece of MKR trivia here: JP and Nelly are yet to procreate and, at this stage, have not gifted the world with a mini lovebird child. Which leads me to the very insightful conclusion that the brunette adults in this photograph are not our resident cooking lovebirds at all (my uni degree was so worth it, I know).