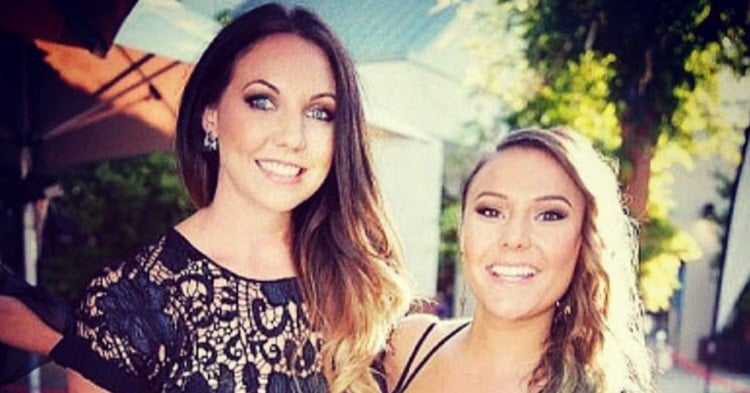 It hasn't exactly been a great week for MKR's former 'villain', Chloe James.
After being fired from her job as a food critic for reportedly fabricating a negative review of a Perth eatery, the mum-of-one has discussed what's next with the Daily Mail.
When it comes to answering what's in store for her, one thing's for certain: The passionate home cook doesn't plan on having her name in headlines again any time soon.
In fact, her next career step won't be anywhere near a kitchen, either.
What the 29-year-old wishes to do is return to is her life "pre-MKR", which will include recommencing her law studies.
"My priority is my family," she told the publication, hinting towards her son, Dylan.
"It's been a very tough week," she continued, "my priority in terms of work is to re-establish my career that was pre-MKR."
"I will be returning to study (Law) and taking a much needed break from the spotlight."
The review which sparked public furore was titled "Hipster Deli Should Stick to Brekkie", and was scathing of a locally loved eatery, The West End Deli.
James and MKR partner Kelly Ramsay awarded the restaurant a nine out of 20 ("consider pizza instead") and owner Graeme Kelly was understandably not pleased.
The review was written by Ramsay, who despite the dual byline, was the only one present on that night. But it also included descriptions of James's reactions to the food, and lists the restaurant's faults in great detail, including descriptions of over and under-ripe produce, soggy cheese (is that possible?), burnt dishes and stingy servings.
Watch Chloe James and Kelly Ramsay on MKR. Post continues after video…
The duo are determined to not let their latest drama put a wedge between them, though, with James telling the website if her friendship with Ramsay can remain intact after MKR, it will outlive this too.
"In regards to our friendship, Kelly and I have been in each other's lives for 13 years and if we can survive MKR without killing each other we can survive anything."
A statement published to The Sunday Times' website on Wednesday stated the pair failed to meet the paper's editorial standards of accuracy and transparency in their review of Perth's West End Deli.
"The Sunday Times has clear editorial standards which demand accuracy and transparency," wrote Editor Rod Savage.
"Regrettably a recent food review by Chloe James and Kelly Ramsay did not meet those standards, so we will no longer be using them as contributors to our publications."
What's your take on Chloe and Kelly's latest media drama?