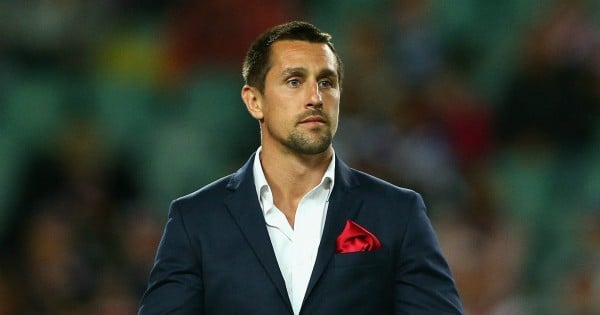 "He tried to have sex with a dog. There's no coming back from that."
That was one of the comments on talkback radio this morning about Mitchell Pearce, the NRL Roosters' player who has been caught on video committing a series of revolting acts on Australia Day.
And the radio talk-back guy is probably right. People will not soon forget that Mitchell Pearce grabbed a dog and simulated sex with it. Certainly not if the headlines and the cartoons are anything to go by:
Without a doubt, tormenting a dog is repulsive. It's morally reprehensible. People are right to be angry about it.
But I wonder whether this video would have triggered the same outrage, the same vehemence, the same calls for the players' sacking, if Mitchell Pearce hadn't touched the dog?
Because, while the dog appears to be all people want to talk about, the incident contains some truly revolting acts that we're not seeing mentioned much.
Pearce attempted to kiss a woman without her consent. When she pushed him away, he grabbed her dog and tormented it. She asked him repeatedly to leave, to go and to get out – but he didn't.
He made racist and homophobic slurs. There is an allegation that he urinated on the woman's couch.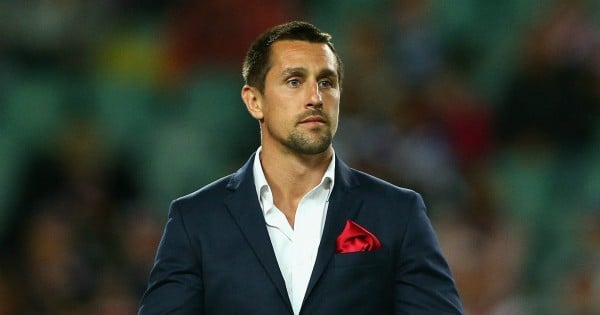 Yes, he simulated sex with a dog, but in this context, it is clear that Pearce's attack on the dog was to distress the woman who had rejected him. The dog was used to upset the woman. The dog in this case is very much part of the abuse of the female victim.
Sexual assault, hate speech and animal cruelty: There's a lot going on here – and yet the dog is all people are talking about.
I've read comments this morning saying that Pearce was "set up", and that the video was taken in a private residence without consent, so everyone should just leave him alone. Hey, nobody got hurt! And, besides, haven't we all got a little crazy while we were wasted?
Last week, I wrote in defence of four AFL players who had sent nude photos and videos to women and those images and videos were published by a magazine. Those players had sent intimate pictures in an apparently consensual context – and those private images were shared with the world without their consent. The players were victims, and they deserve our sympathy.