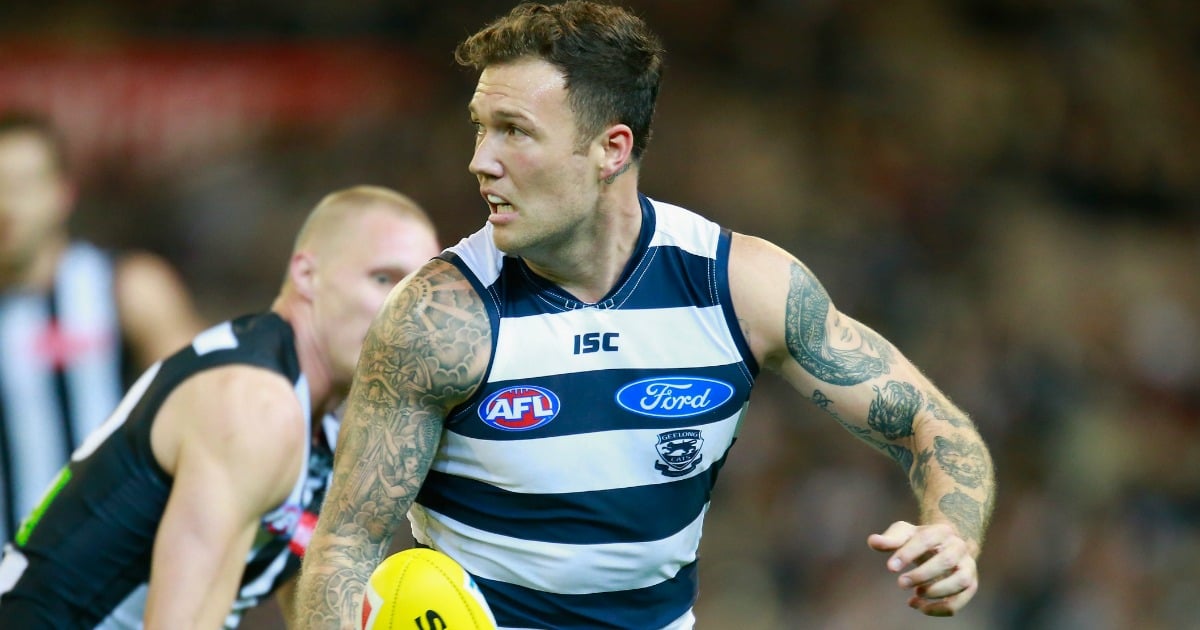 AFL player Mitch Clark has been outspoken about his battle with depression for several years – a difficult topic for anyone, but especially for a high profile athlete.
Then this week, Clark received a black and white photo-shopped image of himself with what appears to be a noose drawn around his neck. The Geelong player, who has been fighting publicly against the stigma surrounding men and mental health, shared the image on his Instagram.
Clark has taken the opportunity to once again spread awareness and support for those suffering mental health issues. "Receiving photos like this with a message attached which I will not repeat show me that we still have a long way to go in understanding mental health," he wrote.
The forward returned to the AFL last year after retiring before the 2014 season, taking time to focus on his health. Clark has turned this malicious attack into a positive- an opportunity for education. "It also pushes me further in wanting to educate those that don't know any better," he wrote. "Let's break down the stigma. For those who are struggling, please know that you're not alone. We're in this together #youareloved."
Clark's social media channels have been inundated with messages of support.
Clark is one of several AFL players and personalities openly addressing their mental health. Sydney Swans forward Lance "Buddy" Franklin took time off a the end of the 2015 season to focus on his health, and commentator Garry Lyon this week stood down from his position as host of the AFL Footy Show. The Age reports Lyon is taking time away as he is "suffering from a serious mental health condition"
Another outspoken footballer and advocate, Adam Goodes, was featured in Mamamia's Men of 2015. Check it out: